AC Milan's seemingly regular injury crises might just be part of the reason the team have improved so much since Stefano Pioli arrived.
At first this might seem quite an odd thing to put forward; after all what professional sports team wants injuries, especially so frequently and to that teams best players? However, there is a strong case to be made that it has certain tangible benefits.
The starting point
It was three years ago almost to the day (9 October 2019) that Stefano Pioli joined Milan. Of course, Marco Giampaalo was manager previously, we will only focus on the injuries since Pioli has been in charge and how it has affected his plans in particular.
This season was mixed for Milan in many ways, such the changing of the guard and the alteration of tactics and what was expected of the team. Because of this, injuries did occur.
The biggest was to veteran Zlatan Ibrahimovic who returned to Milan in the December (2019). Due to his age at 38, injuries were rife for the star player. However, he only missed four games for Milan during the campaign which in comparison to now seems a dream, but the Swede was arguably even more important then compared to now so his lack of presence was felt.
Due to the games missed, players such as Samu Castillejo, Hakan Calhanoglu, Giacomo Bonaventura and Ante Rebic had to fill in, to varying degrees of success. This season was a strange one for many reasons, mostly as it was the start of the unprecedented COVID-19 pandemic.
The biggest influx in these testing times was of course the pandemic itself, which caused man players with issues such as catching the virus, quarantine and many other logistical problems related to exposure.
It could be argued that injuries were somewhat less of a big deal due to the stop/start nature of the season, with more breaks between games and less football being played overall. However, there were injuries and these issues often came in the same form (muscle fatigue) which should have been a bit of a red flag even at this point.
Compared to the other seasons Pioli has managed thus far, this one was less problematic from an injury perspective and Pioli managed to steer the Milan ship for a (at the time) steady sixth-placed finish.
There's trouble brewing
Like the season before, the 2020-21 season was abnormal as the Covid pandemic continued to cause problems. Although it now seems like a different world and one feels like decades ago, it cannot be understated the impact the pandemic really had on football and the world as a whole obviously.
However, this season is where we can start to see the formulation of the injury woes and recurring issues that Pioli has to deal with to this day. Matteo Gabbia, Ibrahimovic, Rafael Leao and Leo Duarte all missed over two weeks of action due to fairly frustrating muscle and joint issues.
That said, the most frustrating was the lack of impact from free agent signing Mario Mandzukic, who was at the time expected to be a reliable and experienced deputy to ensure the absence of Ibra wasn't felt.
His characteristics, experience (especially in Serie A) and overall profile made him the idea 'vice Zlatan', but we know that it did not pan out this way at all. In fact, the Croatian only played 11 games, but more specifically a meagre 297 minutes failing to contribute ether a goal or an assist. He had fitness issues too, hampering any chances of finding rhythm.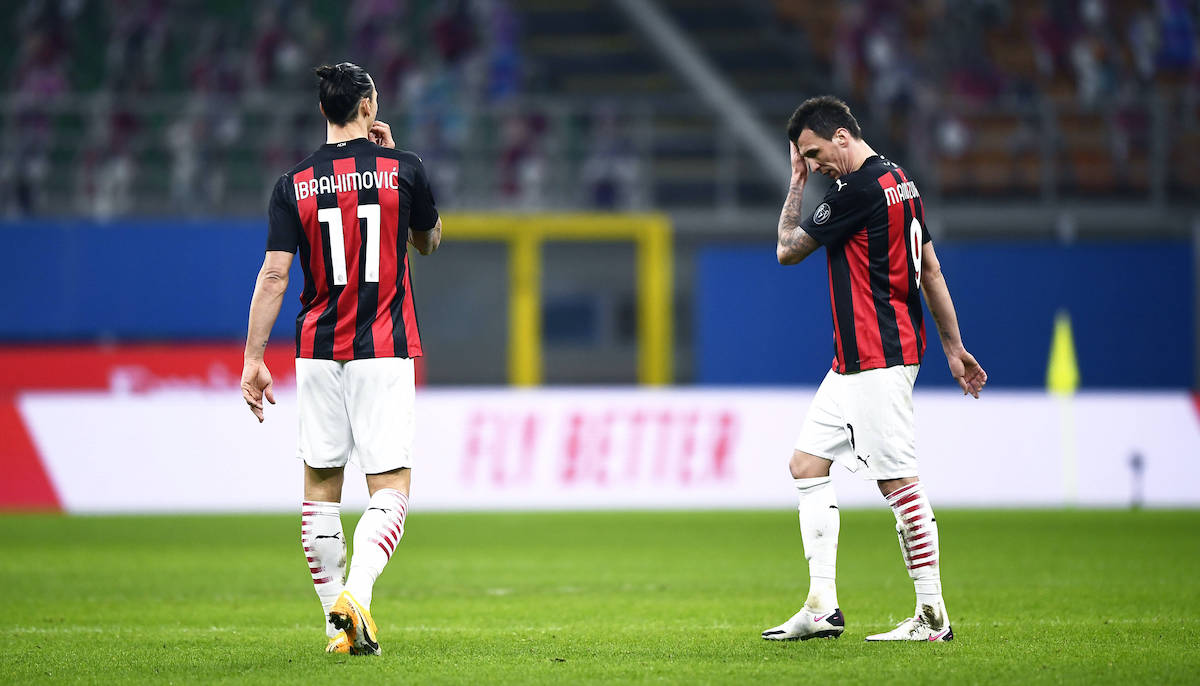 This failed gamble by Paolo Maldini was seen as one of the major reasons why Milan couldn't keep pace with Inter for the Scudetto, as the team before Christmas were absolutely flying flying and the Rossoneri were top of the table for longer than any other side.
Again, this fact alone showed that even during the pandemic and the uncertainty it caused, and the mass of bad luck and injuries Pioli had to contend with, the Diavolo only fell apart near the end of the season, where the team didn't quite have the maturity and same level of cohesion that it does now in order to counteract all that misfortune.
The 2020-21 campaign was another where Pioli was constantly having players coming back and being sidelined due to injury and the constant change was frustrating. On a positive note, however, this was the start of Pioli's tinkering purely out of necessity.
Pioli began to show his real tactical nous, utilising players in different positions but still achieving results. This is where the idea begins to form that the injuries themselves had an indirect positive impact that was for sure felt more in the following season, as teams did now know what to expect from Milan and couldn't prepare for the 'threats' in the same way.
A familiar feeling
Milan were finally back in the Champions League in 2021-22 after a long wait, and everyone was ecstatic at the prospect of being back in Europe's premier competition. However, to say Milan had bad luck with injuries would be beyond an understatement as Pioli was unable to call upon his 'first choice' starting XI for a single group game.
What made this even harder was the opponents Milan were drawn with, dubbed the 'group of death' as the team met Liverpool, Atletico Madrid and Porto. Milan had a total of 38 cases of players missing games due to physical problems such as injuries or Covid and of them 18 can be classified as muscular problems. This is obviously too many for any side, but definitely too many for a team that focuses on an intense style of play and has aspirations of winning the title.
Pioli is almost used to playing with a weakened squad now given the problems that occurred last year and how it has continued into the 2021-22 season. Last December – so a few months into the campaign – there 21 out of the 29 senior Milan players had been out at least once since the summer.
It is a remarkable figure considering when these injuries occurred (not even halfway through the season). Milan were missing Mike Maignan for over a month, Simon Kjaer was out for over half the season with a knee ligament injury and Ante Rebic had his usual muscular problems combined with a shoulder issue.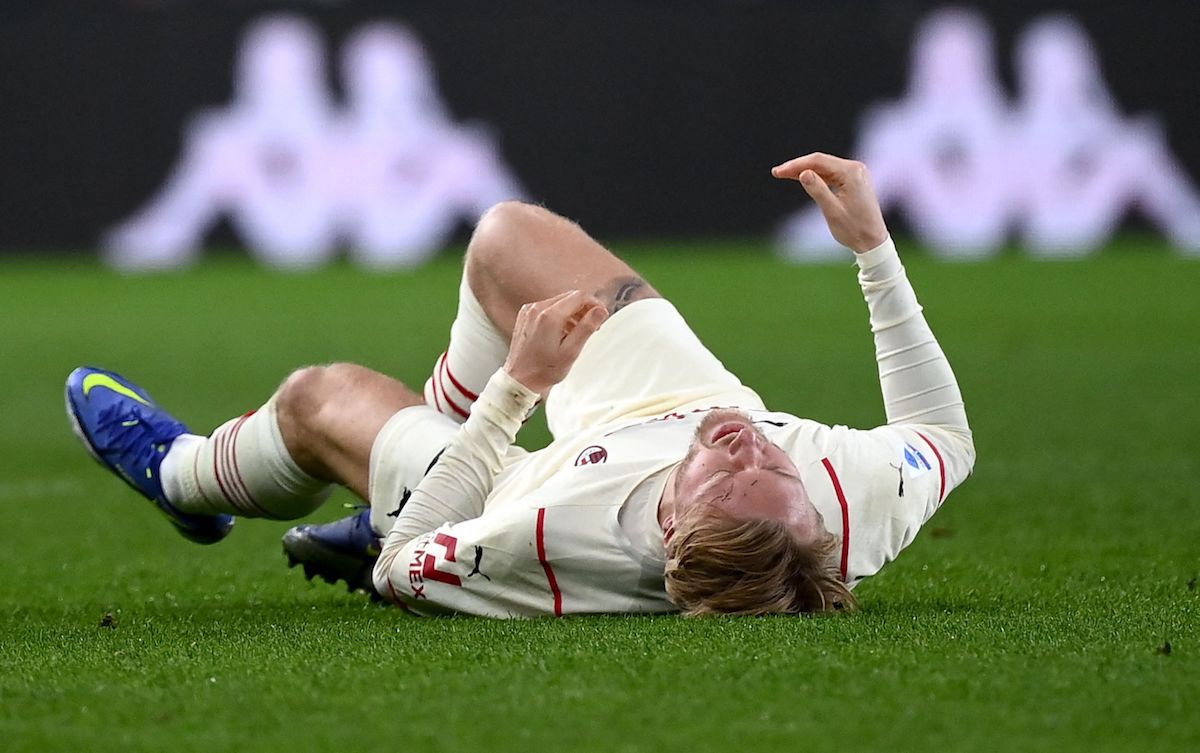 Zlatan Ibrahimovic found out that age was and is catching up with him, Alessandro Florenzi missed time due to two surgeries and Davide Calabria was out for a chunk of games too, among many others.
The 2021-22 season was the worst Pioli had to contend with in terms of selection crises. Given the shock of more competitive and regular European football in comparison to the Europa League plus the fact that the team couldn't field a fit and serviceable defence bar a few rounds, it is almost a miracle that the end product was a 19th Scudetto as the 11-year drought was ended.
Here we again refer to the idea that the injuries played a part in the club's success, as it bore the never give up mentality that this team has become synonymous with. In some cases it is so easy to forget just how difficult Pioli's job truly was, and again demonstrated his ability to thrive with the chop-and-change nature.
The current situation
In fact up until the end of September and the start of October most Milanisti were quietly confident that the new campaign and the title defence might be plain sailing from an injury point of view aside from Zlatan's absence. Of course, this wasn't to last.
There is an important caveat that must be mentioned in regard to the current season: the World Cup and congested schedules. At this point, almost every club is suffering heavily from injuries, which means two things: the focus on depth is more pertinent than ever, and that Pioli has had a bit of a head start in comparison to many other managers – especially in Serie A – because he knows how to deal with this ever-pressing reality.
It would only be right to recall the injuries that Milan are currently battling. Ibrahimovic, Calabria, Florenzi and Saelemaekers will not return until the end of the year. Kjaer, Maignan and De Ketelaere are out with muscle problems, while Messias is expected to return at the weekend. Theo, Krunic, Origi and Rebic have all just come back from problems too so are not quite at 100%.
Closing remarks
What have three seasons of continuous injury woes taught Pioli? Or more pertinently, how has success arrived regardless?
Well, one factor has defined the progress and recent success Milan and Pioli has had and that is something the boss has highlighted himself as the 'strength of the group', something that has propelled the Rossoneri.
Looking at what that means on a surface level, it means the players know what they need to do, they care, they work hard and they give their best to support each other and the management.
Yet this statement is far deeper than that. When analysing or casting your mind back to Pioli's journey, how it started and all the trials and tribulations that he has faced, the constant of injuries would really have hampered most other coaches and de-railed their hopes of continuity. However, for Pioli it has underpinned it.
The notion that every single player has played their part to get Milan their 19th Scudetto and two consecutive seasons back in Europe's premier competition is not new. What is a new perspective is that without the injuries perhaps the club would never have achieved these feats.
It is no surprise that Maldini and Massara have had to work on a shoestring budget and therefore the players we have had to sign have been either sub-optimal or huge gambles. But, it is also no surprise that almost every single player – whether they be genuinely not Milan quality or if they have had to come in and out of the side due to injuries – has contributed to the high level of progress the club has made in every way.
It has allowed players who would have been on the fringes of relevancy in the team; moments to shine and responsibilities to be relied on, even if they were out of necessity. In short, every single player that Maldini and Massara has brought to the club and before have been relevant. It cannot be understated how vital the mentality of this group is.
This in turn has meant that this Milan do not give up, it is by far the best quality of this team. What will be fascinating to see is if the injury bug moves on to another team, and what Pioli can really achieve with a group that is fully healthy for a long stretch of the season.