Something that can get lost within the frantic start to the transfer window is the trends that emerge from it, and AC Milan have given some strong indications regarding their plan for signings.
Milan have been among the most active clubs in Serie A thus far and certainly the most among the 'Seven Sisters', despite the summer mercato having been open for less than three weeks.
Things began in a rather volatile way as Paolo Maldini and his right-hand man Ricky Massara were relieved of their duties as the technical and sporting director, plunging the project into disrepute.
A period of uncertainty followed in which the reasons for the fall-out between Maldini and RedBird Capital were debated, but in the meantime CEO Giorgio Furlani and chief scout Geoffrey Moncada got to work.
Their first major decision was to sanction the club-record sale of Sandro Tonali to Newcastle United, which created another violent storm just as the dust was settling.
Since then, they have got to work spending the money. Marco Sportiello and Luka Romero came on free transfers, while Ruben Loftus-Cheek and Christian Pulisic joined from Chelsea and Tijjani Reijnders will undergo a medical tomorrow before his move.
The reliable MilanNews writes that Milan sold Tonali to Newcastle for a figure of €80m including bonuses and when factoring in the signings mentioned, the amount spent so far this summer reaches around €60m.
What is perhaps most interesting though is the fee paid out for Loftus-Cheek, Pulisic and Reijnders. The former joined for €16m plus €4m in bonuses, the USA winger cost €20m plus bonuses and the Dutchman the same.
From this it can be deduced that Milan are once again reverting into a 'sweet spot' when it comes to transfer fees, something that continues on from the Elliott Management era. They aimed to push a line of sustainability with targeted investments.
It yielded the core that was in place for the Scudetto-winning campaign, with players like Mike Maignan, Fikayo Tomori (he was a bit more), Theo Hernandez, Ismael Bennacer, Tonali and Rafael Leao (who cost less with Tiago Djalo going the other way) all falling into that same category of costing €15-25m.
What happened when Elliott permitted acquisitions above that? The record certainly isn't as positive as the names mentioned above.
Four of Milan's most expensive purchases of all time are under American ownership, and for this we are presuming that RedBird are continuing with the line of financial prudence.
Milan technically paid close to a figure of €38m for Mattia Caldara in the summer of 2018, and though that comes with the caveat of being part of the operation which saw Leonardo Bonucci go back to Juventus and Gonzalo Higuain join on loan, it still proved to be disastrous as his two appearances for the club show.
Lucas Paqueta and Krzystzof Piatek arrived midway through the 2018-19 season under Leonardo's watch for a combined €73m and were supposed to push Gennaro Gattuso's side into the Champions League places.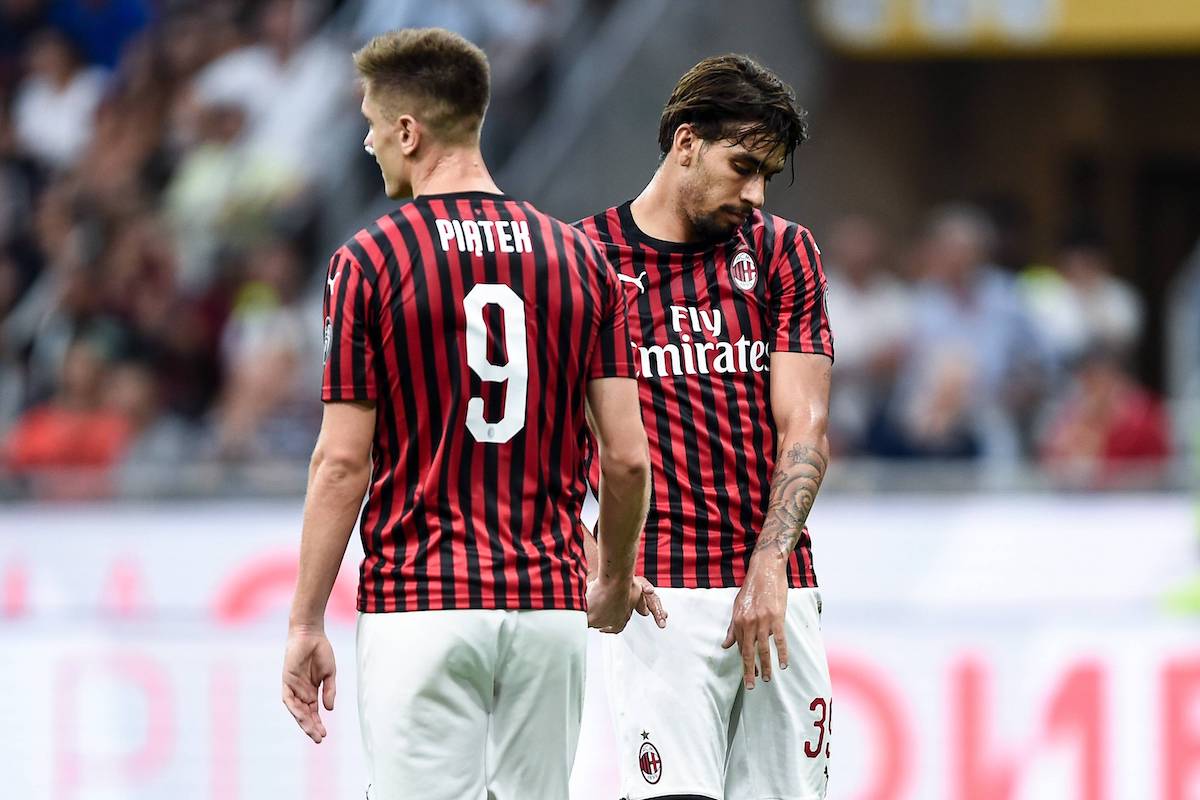 It didn't happen, and both players ended up moving on after a disappointing second season with the Brazilian heading to Lyon for around €20m where he relaunched his career, and the Pole joining Hertha BSC for a similar figure before ending up back in Italy.
Then we come to Charles De Ketelaere, who we needn't write much about other than recalling he came for €35m including bonuses from Club Brugge, never really fit in and now looks like he could be heading out on loan.
The reasons for each individual failure (De Ketelaere could of course redeem himself yet) of course deserve their own examinations, but the fact is that the trend shows Milan seem to have a proven ballpark when it comes to transfer fees.
With Moncada and Furlani in charge, there is likely to be a shift to a more algorithm-based approach, something Maldini is believed to have only embraced to a limited degree.
Now, the pennies will really be counted and Milan will only offer what they think is fair value for targets, all of which fall within pre-determined economic parameters to begin with and must involve a sensible salary too.
Looking at Pulisic as an example, Milan have bought on the dip with him, to use a stock market term. He went to Chelsea for over €60m after an impressive spell at Borussia Dortmund and has joined for less than one-third of that.
The Hershey-born forward may yet struggle to adapt to Serie A, but if he can stay healthy – on the face of things at least – it looks like he could be a very useful and versatile addition to a stumbling attack and at an age (24) where he could still explode.
Loftus-Cheek is joining for even less than his ex-Chelsea team-mate too. He has had trouble with injuries as well, but any top side in Europe would have jumped at the chance to sign him when he was under Maurizio Sarri and was a starter. Milan believe he will get back to those levels.
Finally there is Reijnders, who could have drawn a bidding war involving Barcelona if reports are to be believed. The 24-year-old got 8 goals and 11 assists last season, which was enough to earn him AZ Alkmaar's player of the season award and get a Netherlands call-up. Milan got him for the price they wanted.
Another factor that plays into things with the paid-for signings is their impact on the balance sheet, which will be less than €11m for Loftus-Cheek (€8.55m), Pulisic (€10.2m) and Reijnders (€7.34m) in the 2023-24 accounts when factoring amortisation plus gross salary.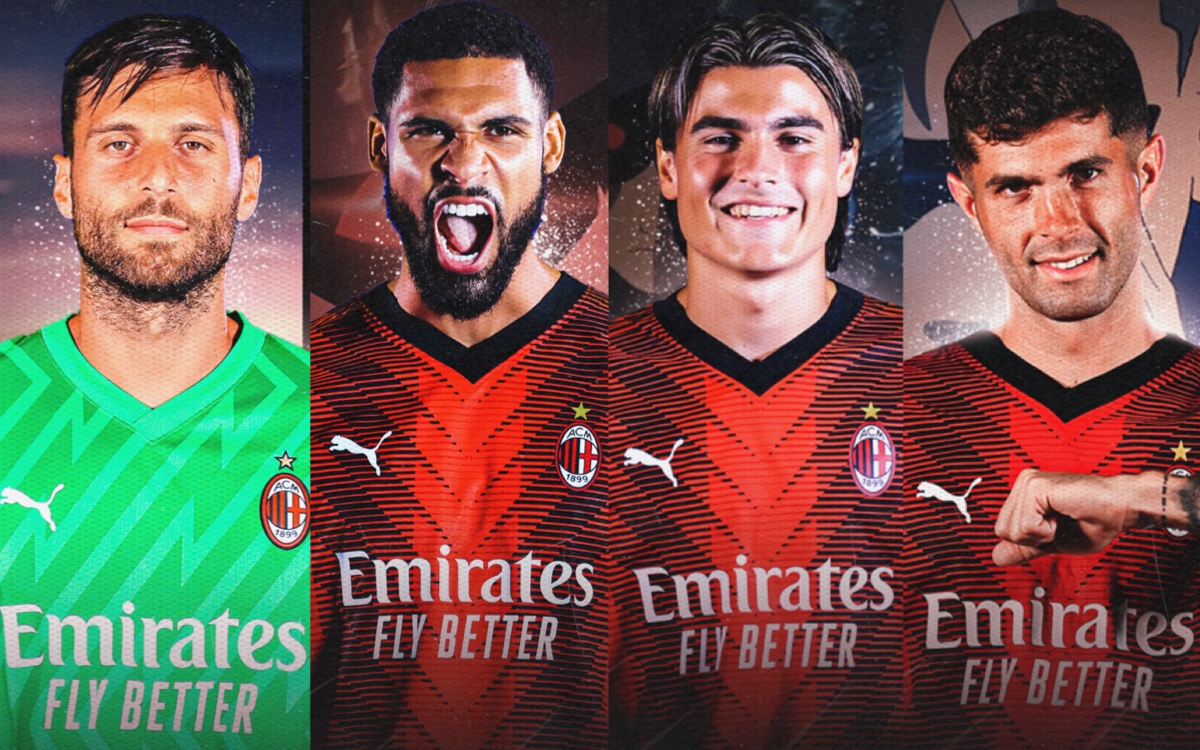 There are other hints about the recruitment so far as well. The Englishman, American and Dutchman are between 24 and 27 years old, neither too young nor too mature.
All are in the prime of their careers and are ready to contribute, each with a point to prove too. If all goes well, they are also resell-able in the future due to age and cost so could generate capital gains.
While that's not something to think about for now, it is definitely one of the points that will be weighed up given the necessity for player turnover.
What about the rest of the window? The main targets being looked at are believed to be Yunus Musah of Valencia, Mehdi Taremi of Porto and Samuel Chukwueze of Villarreal.
Musah is seemingly the closest to arriving for a figure of €18-19m including bonuses, while the Rossoneri leadership seem to have stood firm on not wanting to pay over €20m for Taremi and €25m for Chukwueze.
The reason for each is similar, given both have a deal expiring in less than a year and do not seem likely to renew, but for the Nigerian winger they see the potential and the Iranian striker has a fantastic scoring record. Targeted investments.
This has already been an intriguing summer transfer window for Milan as they aim to construct a deeper and more balanced squad for Pioli. Tonali's exit was a painful but perhaps necessary collective sacrifice to achieve that aim.
The notion that Milan would go out and spend €70m on a replacement for the former Brescia star was simply never a serious one, and now we are seeing a return to the safety of the €15-25m sweet spot.