As AC Milan head into the new season there are plenty of players who know their role with certainty, but there are also those who perhaps don't.
As things stand there are probably ten players that are almost immovable from the starting XI: Mike Maignan, Theo Hernandez, Fikayo Tomori, Simon Kjaer, Davide Calabria, Franck Kessie, Ante Rebic, Zlatan Ibrahimovic, Ismael Bennacer and Alexis Saelemaekers, when all are fit of course.
While depth is important in a season in which the Rossoneri are guaranteed to play over 45 games, there are some question marks hanging over a number of players further down the pecking order and what the upcoming season could mean for them.
Here we pick those members of the squad out, and give a verdict on what to do with each…
Alessandro Plizzari – GK
It feels like Plizzari is still a kid in the Primavera, but he is 21 now and is at a crucial stage in his development – a stage where being the third choice goalkeeper is not ideal. It seems the club have decided to keep him around to learn from Maignan and Tatarusanu, but we can't help but feel a loan with a recall clause would be the best cause of action, as Andreas Jungdal in the academy is not a bad emergency third choice to have to call upon while Plizzari could secure valuable minutes on loan.
Verdict: Loan
Matteo Gabbia – CB
There is a strange paradox regarding Gabbia. The hope for Milan fans has to be that he gets game time in the right situations to continue his progression, but at the same time if he were playing regularly it would imply an injury crisis, given Kjaer, Tomori and Romagnoli are ahead in the pecking order.
Nonetheless, Gabbia should be kept around because the season is long and injuries do happen, while he has always been reliable when called upon and is a fourth choice centre-back that really helps Milan flex their best depth.
Verdict: Keep
Alessio Romagnoli – CB
There is a surprising lack of activity surrounding Romagnoli, whose contract expires in 2022. Surely Milan plan to renew him, because letting an Italy international (not recently, but it still stands) leave on a free transfer next summer would be criminal.
In a season with over 45 games on the slate, defensive depth is of paramount importance and Romagnoli will certainly get minutes. Then with doubts over Kjaer's physical state given he is 32, he may even wrestle back a starting role with good enough performances.
Verdict: Keep
Pierre Kalulu – CB/RB
Another player that reports suggest Milan have decided to keep around for the new season is Kalulu. He has the added bonus of being versatile due to his ability to play both centre-back and right-back, but the fact of the matter is that he's a fifth-choice centre-back and is likely to be a third-choice right-back when a new player – like Diogo Dalot perhaps – arrives.
Kalulu arrived at Milan with zero senior appearances, and at 21 years of age he still only has 1,106 minutes of first team football (as per Transfermarkt) under his belt. For him to develop, that has to change, and it is unlikely to change at Milan, so a loan seems the best course of action.
Verdict: Loan
Tommaso Pobega – CM
The narrative surrounding Pobega is constantly changing. First it seemed a new loan was on the cards, then a permanent sale for capital gain, and now he appears set to stay. With a justification that is about to make more sense when assessing the next player, it seems the 22-year-old is a useful wild card who is slowly being sculpted into a capable holding midfielder who can step in when Kessie and Bennacer leave for the African Cup of Nations.
Yes capital gains are always tempting, but Pobega has gone from an unknown to a €10m+ player in the space of a season, why can't he continue that trajectory? With well-documented misjudgements like Locatelli and Pessina in Milan's mind, it should be no surprise if he stays.
Verdict: Keep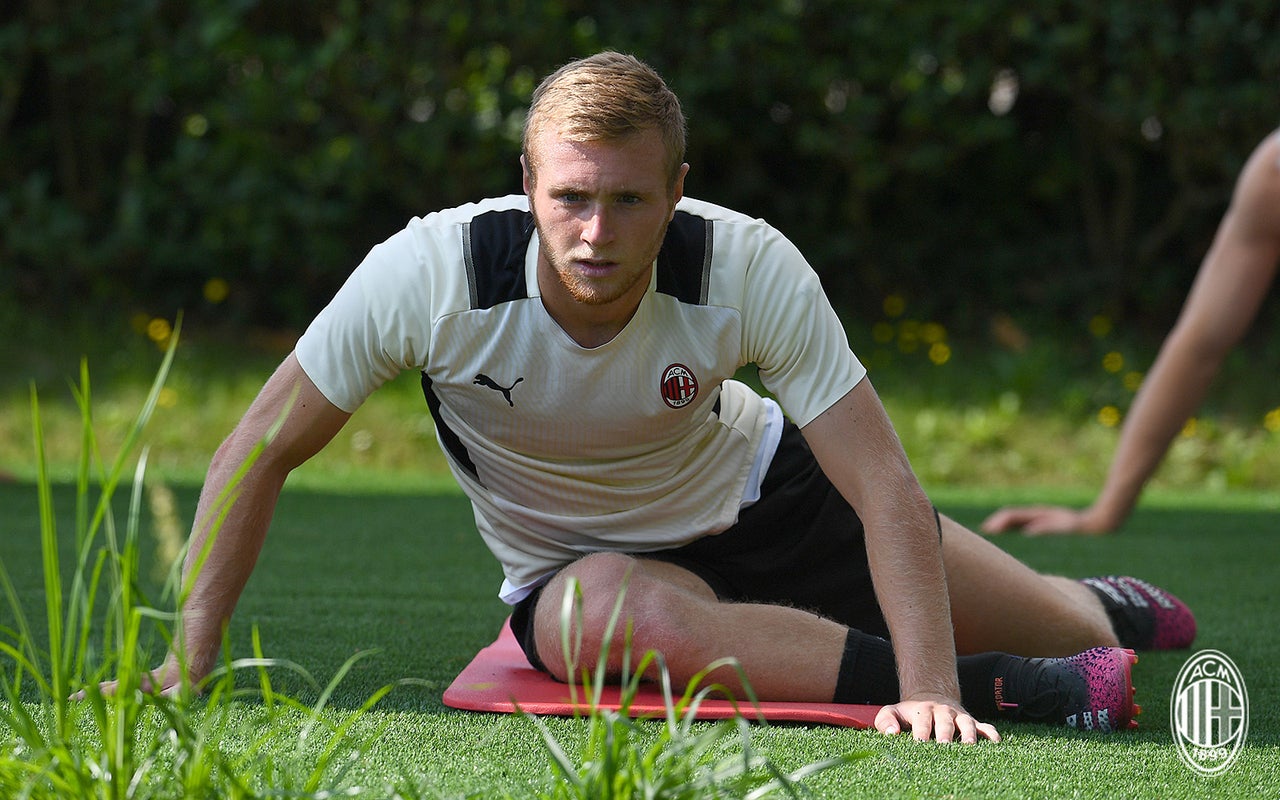 Rade Krunic – CM
Jack of all trades, master of none. We cannot criticise Krunic's professionalism, application and effort since his arrival at the club, but unfortunately for him Pobega has now come along to take that spot of being a midfield wild card who can play multiple positions.
The Bosnia international was a low-cost deal for Milan in 2019 but deserves a fresh start now, probably at a mid-table side in Italy where he gets more regular playing time, plus at 27 he still has some resale value.
Verdict: Sell
Daniel Maldini – CAM
The latest iteration of the Maldini family is probably two or three years away from being a player we can look at and draw concrete conclusions from, given he is only 19, but this is nonetheless a vital phase in moulding him as a player.
It appears that the intention is to keep him around and have him grow among the current forward group, though we can't help but feel eventually Paolo will have a decision to make both as a director and as a father, to do what is best for Daniel to develop. Maybe then a loan could become plausible, but not this summer at least.
Verdict: Keep
Samu Castillejo – RW
There isn't too much to say here. Castillejo has only shown his ability in very brief glimpses during his time in Italy, and Serie A doesn't seem to suit him as a league. It is no coincidence Milan want an upgrade, and it should be expected that the ex-Villarreal man returns to Spain for whatever fee the management can get.
Verdict: Sell
Rafael Leao – LW
The final player on the list also doesn't need too much discussion, as Jens Petter Hauge's imminent sale to Eintracht Frankfurt will leave Milan with the two left wing options they want. However, prior to Hauge's departure we could have made a solid case for Leao being sold over the Norwegian, given the talk of a higher valuation and his inability to show consistency despite having an extra season under his belt and more playing time.
Now, he will stay and fight for a starting spot, though this feels like a season where firm judgement will be passed. At 22, the Portuguese winger needs to start showing that he is moving towards being a reliable contributor and not one that frustratingly dips in and out of games.
Verdict: Keep
🤔 What do you think? Did we get the assessments right? Tell us in the comments below! 👇
---
READ MORE: Milan enquire about Napoli winger via entourage – Maldini and Massara like his profile