It seemed as though the summer of 2017 would be a 'final showdown' of sorts between Mino Raiola, Milan and Gianluigi Donnarumma, but four years on we are back here again.
While Milan are in the middle of a battle for the Scudetto at best and a scrap for a top four spot at worst, the media headlines over the international break have once again been dominated by the future of Donnarumma, whose contract expires at the end of the season.
The urgency and paranoia seems to have been slowly rising as the weeks have ticked by since the January transfer window and with good reason too. All reports of optimism have faded into the background replaced by uncertainty and hysteria by the newspapers, with less than 100 days left until the Italy international will not longer technically and legally be a Milan player.
You would think that with nearly half a decade having passed since the last Donnarumma saga, things might have changed and the situation could be a bit smoother, but alas that is not the case. Once again the problems reportedly stem from Raiola's excessive demands; the Italian-Dutch agent demanding a big pay rise for a player who is already the second-highest earner at the club in the midst of a pandemic-induced financial crisis.
That in itself has left a very sour taste in the mouth, with large section of supporters calling for Milan to cut ties with Raiola once and for all, for Donnarumma to handle his own renewal and a variety of other solutions dotted around the spectrum of extremity.
As explained in a previous column, Raiola's decision to play hard ball may be frustrating for fans but some context and understanding is very important given the increasing impatience we are seeing. He wants to make Donnarumma one of the best paid goalkeepers in the world, because that's what he is, he is one of the best in his position in the gam right now.
There are other factors at play too such as his potential to become even better, and the fact this next contract – if it were a five-year deal for example – could set Gigio and his family up for life.
There was also another small factor working in Raiola's favour as he thrives off the commission he gets from taking his clients to other clubs, and if Gigio has told him of his intention to stay with his boyhood club forever than any possibility of making a nice gain from a transfer appears over.
However, that greed appears to have accelerated and there are now rumours persisting that Raiola wants anywhere up to €25m in commission if Donnarumma renews with Milan. That is quite frankly ridiculous and unacceptable if true.
The Donnarumma situation has become someone of a microcosm of the dilemma that Elliott Management face in their project. It is one built around assembling a team of the best young and talented players in Italy and Europe with a low wage budget, developing them into a formidable core and establishing the club as one of the continent's elite once again.
The cynical among you will be wondering the same as us: what happens if the plan works? All of a sudden, you have a squad full of very good players who will demand their salary reflect the fact they are very good players. Elliott have brought the wage budget down a lot since arriving in 2018, but with the renewals of Donnarumma, Hakan Calhanoglu, Franck Kessie, Davide Calabria and Alessio Romagnoli to tackle, pay rises a plenty are on the horizon which inflates it back up again.
Kessie is a great example of this as a player that Milan invested in to get via a transfer fee, have developed into a top player and now he wants his pay more than doubling from €2.2m net to €5m net per season as per multiple sources. And good luck keeping the stars if you aren't willing to pay them what they're worth, because another team will.
Back to the Donnarumma situation, and one of the arguments that is being used is that it would be more expensive to find a replacement of his calibre than to renew him. It must be noted that a five-year extension at €8m net would cost Milan €80m in gross (€40m net, doubled for tax which the club covers). A player like Juan Musso might be considered a luxury replacement with a €30m transfer fee, but then his wages would be much lower and the total financial commitment is unlikely to be near the €80m.
Now, obviously Donnarumma is a generational talent, a boyhood fan of the club and most likely future captain material. Fans are attached to him, they want to see him stay and no doubt want him to be compensated for his importance to the team, but there is a limit to everyone's tolerance and patience. We appear to be very close to reaching that threshold.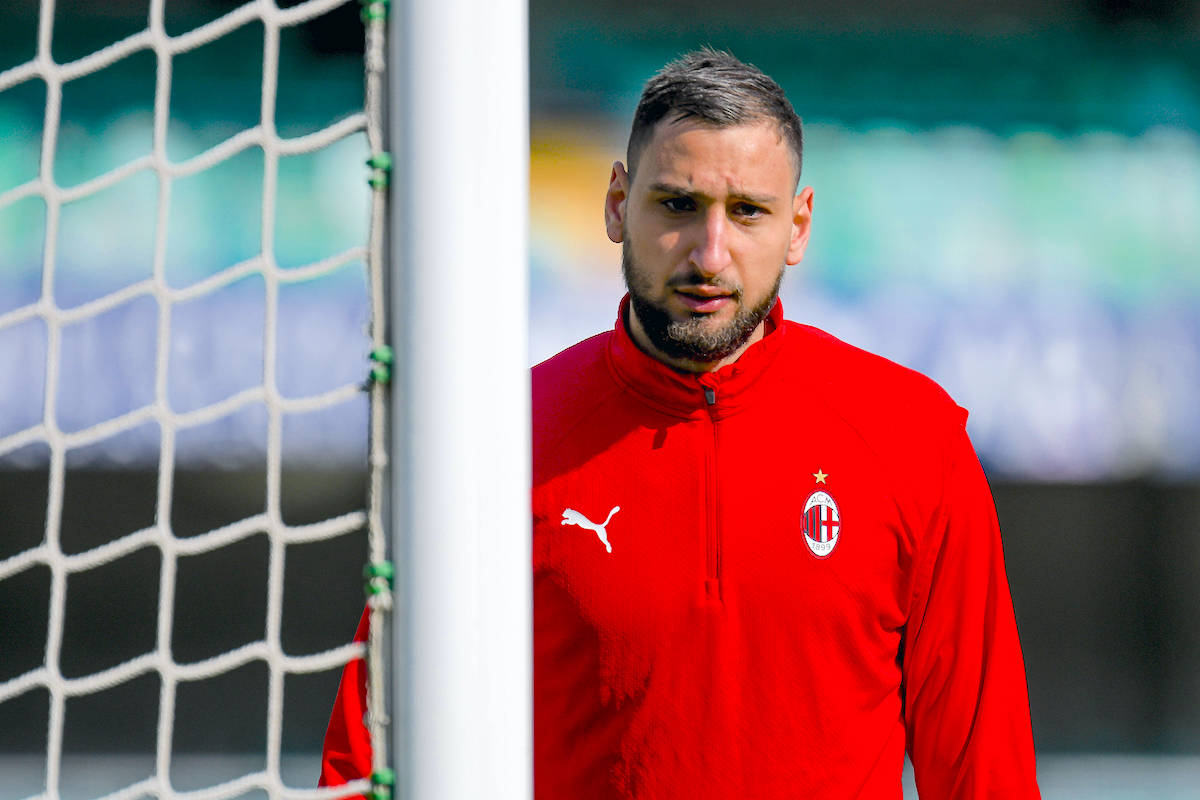 Donnarumma is no longer 18 as he was negotiating his first renewal back in 2017 – he is an adult now. The time is right to step in, to try and file any differences and quell any tension between the parties, and also let the fans know that the situation is in hand. Distractions at this stage of the season are more than a mild annoyance, and this issue appears to have created a divide among supporters in a very delicate moment.
In truth, it seems difficult to imagine the 22-year-old walking away from Milan on a free transfer, it doesn't feel like that is something he would allow to happen no matter how much he answers to and trusts Raiola. The solutions, though, are becoming fewer in number.
Signing a bridge deal for one or two years only pushes a contentious issue down the line a bit and is not the long-term commitment the club expects. The saga would continue to dominate the media, and in 12 months Raiola would kick the door down most likely asking for even more money.
A longer-term extension – one until 2026 ideally – is the right solution for two out of the three parties here. It is better for Milan because they have the commitment they wanted and it is better for Gigio as he has no distractions, but it does nothing for Raiola's leverage unless he gets a release clause somehow.
The bottom line is that even if Milan can find a way to get him to sign in the next 90 days, it simply has to be on their terms. An economic effort has already been made to raise his pay by all accounts, and they do not deserve the disrespect and uncertainty that has followed. Donnarumma's contract cannot become a 'whack-a-mole' style problem, where just as soon as it has been suppressed it pops up again a year later.
As a final point, there is always a ceiling as to how decisive a goalkeeper can actually be. Often they are as good as the defence in front of them, and while Donnarumma has undoubtedly won more points for Milan than he has lost in his over 200 appearances, €10m a year is the kind of money you would pay to a 30-goal striker who is a potential match-winner every game.
Elliott's project is built on stability and investment on youth within certain financial parameters – they do have the club's best interests at heart and there is nothing so far which suggests their vision has been anything other than positive. Gigio needs to decide if he wants to stay aboard a train that is hopefully motoring back to the Champions League. If not, he can get off at the next stop and we will welcome his replacement.
---
Want more Milan? Check out our podcast, take a look at our shop and join in the discussion over on the Rossoneri Discord!