It has been a turbulent start to the summer for AC Milan as the usually quiet month of June yielded a potentially huge change in direction from the club.
For those in need of a recap of the events so far, we begin with the final game of the season when Zlatan Ibrahimovic sprung his retirement on everyone during an emotional post-game ceremony, something Sandro Tonali admitted the squad were not ready for. More on him shortly.
Then, less than 48 hours after that win against Verona, it was confirmed that Paolo Maldini and his right-hand man Ricky Massara were being relieved of their duties as the technical and sporting director, plunging the project into disrepute.
A period of uncertainty followed in which the reasons for the fall-out between Maldini and RedBird Capital were debated, as well as mystery regarding who would be taking over the reins ahead of a vital summer window.
The answer is CEO Giorgio Furlani and chief scout Geoffrey Moncada, whose first major piece of action was to complete a club-record sale. It wasn't just any exit though, it was fan favourite and supposed future Milan icon Sandro Tonali, which created another violent storm.
Where does all of this leave arguably the most important figure still standing, head coach Stefano Pioli? The answer is something that even he might be pondering at this very moment.
Credit spent in a crisis
We must begin any assessment of Pioli's position by making it very clear that he has accumulated a fair bit of credit in the bank with his work over the past four years. He inherited a team that were in deep distress, and the progress has been almost linear.
The Covid pandemic in the 2019-20 season seemed to put a bandage on the bleeding for Milan who were fighting to be inside the top half at that point, and the post-lockdown run was where momentum really began to build.
The period behind closed doors was used to galvanise a collective team spirit and the Rossoneri emerged playing some of the best football they have played in a decade, going on a 24-game unbeaten run and securing Europa League football.
What followed in the 2020-21 campaign was a Scudetto battle with city rivals Inter during which a clearly inferior squad in terms of depth and quality held pace until the business end of the season. However, a Champions League return after a seven-year absence was secured.
In the following season, that league title dream became reality as Pioli's men held their nerve better than Inter to take the crown from the Nerazzurri's heads and end an 11-year drought to be crowned champions of Italy.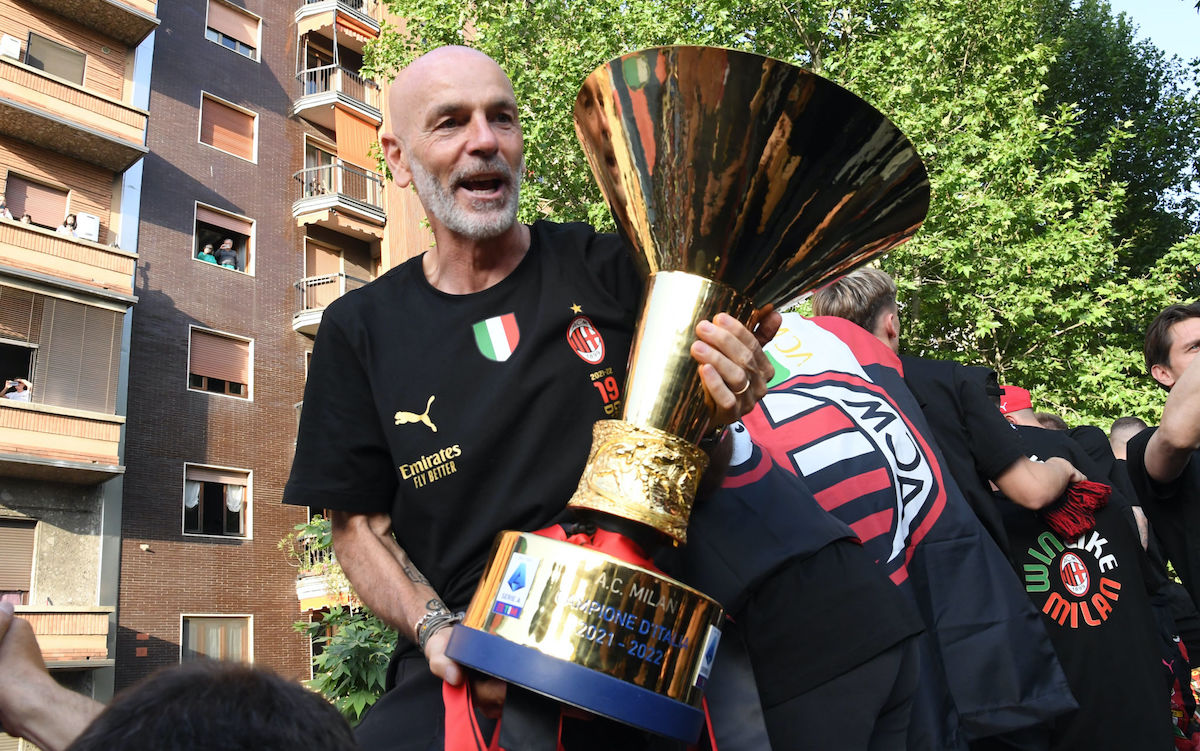 At this point, Pioli was virtually untouchable. He is a figure who has always had his critics for various reasons – some valid and some less so – but to have obtained a return to the big time of the Champions League and then to win such a prestigious trophy was the fruits of a lot of hard labour.
Reflecting on the season just gone, it can fairly and accurately be described as a mixed bag for Milan, who over-performed in Europe at the expense over under-performing domestically as per the general consensus.
In the league the Scudetto defence bid fell apart in January and a top four finish was only secured by virtue of Juventus' points deduction.
Not only that, but Milan lost to a 10-man Torino side in the last 16 of the Coppa Italia and were then beaten 3-0 by Inter in the Supercoppa final which took place in Doha.
However, in Europe things went much better as the Rossoneri went all the way to the semi-finals of the Champions League beating Spurs and Napoli in the knockout rounds, before again losing 3-0 to Inter.
Nonetheless, it was the seven-match winless run that began in January where the background hum of concerns about Pioli grow to being quite a vocal level of disapproval among large sections of the fan base.
He showed his ability to adapt and change by bringing in a three-man defence which brought some important results, but the style of football suffered as the best players in the squad like Rafael Leao and Theo Hernandez struggled to shine.
Then March came along and another torrid stretch of domestic form came with it as Milan won two of nine games in the league. While dreams of the UCL final in Istanbul were being cultivated, the dreadful Serie A run meant there were no guarantees of even playing in the competition in 2023-24.
Certainties vanish
This is a very different summer for Pioli, starting with his vacation. Last year he was having to be helped out of shops by the police after being mobbed by Milan supporters singing 'Pioli is on fire', but this year he chose the quieter and more secluded Greek island of Crete to try and unwind.
The ability to reset is important, though it would be naive to presume Pioli hasn't spent the last few weeks pondering how different things will feel when he gets back to work with the team on Monday in preseason.
As mentioned above, Maldini, Massara, Ibrahimovic and Tonali have all disappeared which certainly removes some of the stable cornerstones that have helped to build the resurgence that has taken place during his tenure so far.
In Maldini he has lost his most public backer, the one who has fought his corner in the difficult moments and even insisted that he remain when Elliott Management seemed ready to go hard reset with the appointment of Ralf Rangnick.
It was in those moments of confusion where Zlatan stood up on behalf of the team, famously asking CEO Ivan Gazidis in front of the squad: "You have to tell us what future awaits us. Should we renew the rental of our houses?"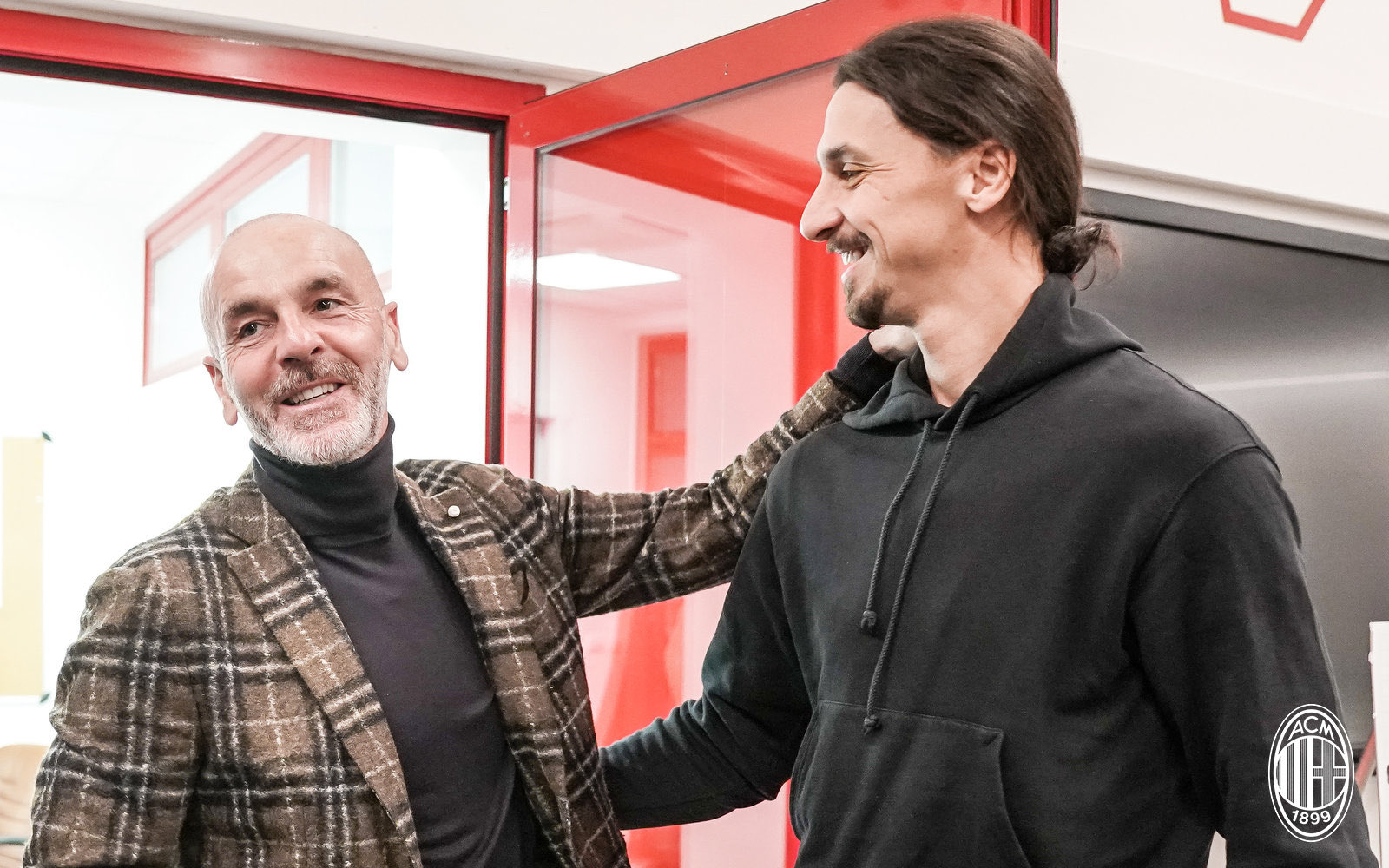 Not only that, but the Swede was of course a mentor and a father figure to so many of the players. He set the standards on the training field and when he wasn't able to contribute on the pitch, he made sure to add value elsewhere.
Before the final kick of last season, if you were to ask Pioli to draft a list of players he thought could not and would not be sold by the ownership, Tonali would have probably been number one. Not just because of his quality and potential, but because of his attachment to Milan and its fans as a boyhood supporter himself.
However, Newcastle United had something to say about that and three weeks on the 23-year-old was doing a medical before completing a move to become the most expensive Italian player of all time.
Maldini, Massara, Ibra and Tonali will not be at Milanello next Monday. Yet that does not mean that there will be a void around Pioli because CEO Giorgio Furlani will be present, and owner Gerry Cardinale has always held his work in high esteem.
More power, more pressure
Following on from the above, widespread reports – in addition to our own information – have suggested that owner Gerry Cardinale has entrusted Pioli with the role of being more of a manager than just a head coach.
This seems to allude to Pioli having tasks beyond those he had before. It has been likened to the kind of influence Sir Alex Ferguson had at Manchester United or more recently Jurgen Klopp at Liverpool.
Before, we could presume that the process would have gone as follows: Moncada would scour the market for functional and affordable players, with Massara and Maldini negotiating directly and the latter having the final say on whether a deal went through or not.
The 2022 summer transfer window seems to have operated in that way, and there is not really a point where Pioli seems to have been able to give his own opinion on whether he saw targets as being useful.
Divock Origi's arrival on a free transfer proved to be a disastrous one, as he scored just two goals all season, while names like Randal Kolo Muani and Julian Alvarez were linked but did not arrive.
Aster Vranckx joined from Wolfsburg on an initial loan but was barely every used by Pioli, who instead preferred Tommaso Pobega to try and feel the void left by Franck Kessie's exit.
Yacine Adli returned from loan and has hardly ever played, while the decision was made to invest over two-thirds of the summer budget on Charles De Ketelaere.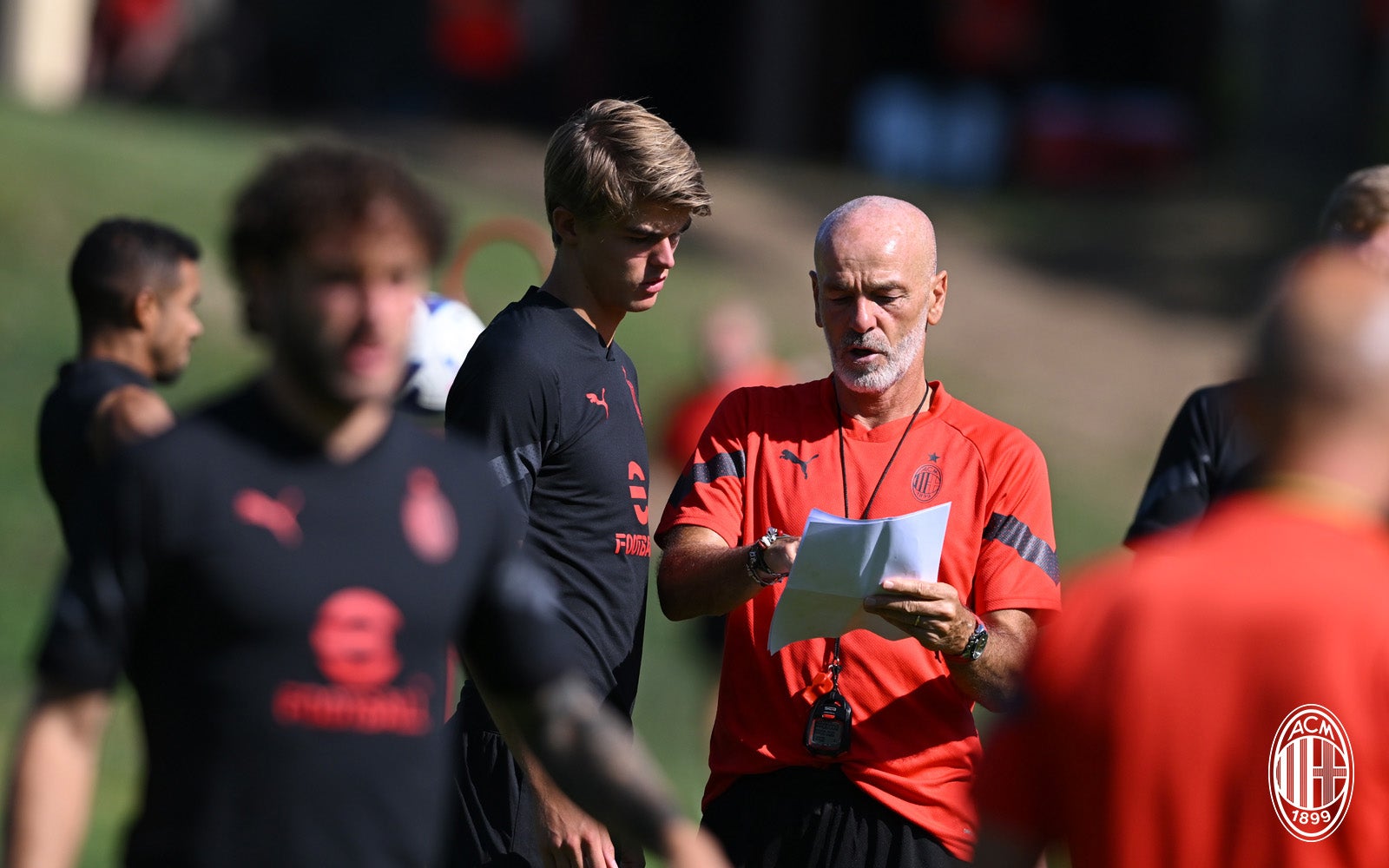 The Belgian is a player who was always going to need plenty of time to adjust and was not the immediate difference-maker a Scudetto-winning side needs to scale up their targets. It seems both he and Adli might not be a fit for the system, too.
Now that the technical and sporting director are out of the picture, the operation should be a bit more streamlined and should crucially afford Pioli a bit more say in the decision-making process when it comes to signings.
Now, Pioli must highlight the holes in his squad and the types of players that will be most compatible with his system. Moncada and his scouting team can then suggest profiles within the pre-determined parameters, with Furlani using his executive powers to negotiate and close deals.
Points are the currency
The pressure is not only on Pioli when it comes to the summer window either, because there is a lot of scrutiny that has grown in volume in 2023 regarding his selection, his system, his style of play and other tactical elements.
During the January crisis the 4-2-3-1 seems to lose all of its certainties with Milan getting repeatedly caught in transition. There was no cohesion at either end; the press was disjointed and the previously compact lines had acres between them.
A number of factors were attributed to this such as the fatigue after the World Cup break, the knock in confidence that came following the collapse against Roma at San Siro, star playing having a collective dip in form and the poor depth being exposed.
The fact of the matter is though that Pioli for that month and also for the month of May was not capable of organising and instructing his side in an effective way. He will not last through a similar crisis, that is quite certain.
The first port of call is to settle on a primary formation, which could well be the 4-3-3. We actually wrote at length last season about why moving to a three-man midfield seemed to be the best way to get the most from the squad in such a rocky period, and the needle hasn't really moved on that.
What comes above the notion of having a formation and round pegs in round holes is having an identity. Milan's 'style of play' – acceptably defined as the set of principles that the team try to assert in every game – abandoned them for stretches of last season that were too large.
Stefano Pioli has won 56% of the games he has been #ACMilan head coach for (56%), the same percentage as Ancelotti and higher than Capello (54%), Rocco (53%) and Sacchi (51%).

[via @Gazzetta_it] pic.twitter.com/MseRfoVdFz

— MilanData📊 (@acmilandata) April 25, 2023
The Rossoneri must return to being a rampant running machine. More effective depth will help the established starters keep life in their battery for longer, which is imperative given the daunting nature of the schedule.
From there, the co-ordination and execution of the high press will improve, and the quality of the team in transition will appear again, especially if Leao had someone like Samuel Chukwueze as his opposite wingman.
What fans are most frustrated with though is the inability to find a way to break down a low block. The majority of opponents come to San Siro (or even play at home) with nine men behind the ball to try frustrate, and Milan often haven't had the quality to break it down.
This is where the transfer window comes in and the need for some better creative players, but coaching plays a part too. Unpredictability is needed, and there are also huge margins for improvement on things like set pieces and the construction of passing moves.
Pioli is the first to know that if his new Milan were to start the season slowly, then everything would be thrust into doubt including his own future. Sadly for him, he is already ploughing on against the wind.
While the volcano that is AC Milan could be at a simmer by the time the season starts, poor results against top four rivals in the first ten games would spark an eruption of Tonali, Maldini and Pioli-loaded lava spewing.
The hope
Pioli has battled storms his entire career. He weathered a very difficult one with Lazio the season after a third-placed finish, at Inter his side went on a dreadful run after an initial resurgence and then with Fiorentina the tragic death of Davide Astori was something that went beyond results.
Since joining Milan there have been many times when it looked as though things had mounted against Pioli too much, and yet each time he seemed to navigate out of choppy waters somehow, someway.
Perhaps he is made for this moment. With such a backlog of experience and with a newly-injected dose of confidence from the higher powers at the club, this could be the ideal set of circumstances for the 57-year-old to thrive.
In an alarming way though, it really has to be. RedBird have shown that they are a ruthless fund with a sharpened axe by chopping Maldini and Massara after one difficult summer.
It is a sink or swim season for Pioli by the very definition, and as Milan fans we must all hope that come the winter he is front-crawling his way through Italy and Europe.