The whole AC Milan world has been rocked by the news that club icon Paolo Maldini has been sacked from his role as sporting director with Ricky Massara to follow in what feels like a real 'Big Bang' moment in RedBird Capital's early tutelage. 
Sometimes features age very badly, which is part and parcel of being a journalist of course, but it is worth recapping what was written back on May 25 and having either a chuckle or a wince, whatever comes more naturally.
Around a fortnight ago I wrote about how stability could be Milan's biggest weapon heading into next season given that the club seemed to have a solid management in place, with obvious gaps to address but with some order and continuity to everything.
One of the themes touched upon was the need for a very frank discussion between owner Gerry Cardinale, CEO Giorgio Furlani, the directors Paolo Maldini and Ricky Massara, chief scout Geoffrey Moncada and the head coach Stefano Pioli.
The vision was that Pioli would highlight the holes in his squad and the types of players that will be most compatible with his system, the parameters in which to operate (transfer and wage budget, mainly) would be affirmed by Cardinale, then Moncada, Maldini and Massara can get to work identifying the right profiles.
Oh how we can now laugh. That frank discussion happened alright, and it resulted in what can only be described cataclysmic change in direction.
Through a statement on their official website earlier today, Milan confirmed Maldini's departure and one is expected to follow for Massara too, meaning the club are now without a technical director and a sporting director.
Body of work
Before discussing the circumstances that led to this point more specifically, it would be amiss of us not to highlight the work that was done and not done by Maldini during his four-year tenure as the technical director of the club.
From the summer of 2019 when he officially became the man calling the shots, 34 signings were made and you can read the full list in chronological order here. Ranking each success and failure is something that deserves its own deep-dive, but it does feel important to highlight the merits and drawbacks of his work.
For starters, nobody can argue with the fact that the core of the side was put in place on Maldini and Massara's watch, starting with Mike Maignan, Malick Thiaw, Fikayo Tomori, Pierre Kalulu and Theo Hernandez in the rearguard.
Sandro Tonali and Ismael Bennacer have become the midfield pairing of the future with Rade Krunic showing himself to be a reliable reserve, while the likes of Alexis Saelemaekers and Brahim Diaz even gave more in contribution than what the costs of their respective deals suggested they would.
Then of course there is Rafael Leao, who has grown from being a raw talent when arriving from Lille to become last season's Serie A MVP and without doubt the most valuable asset in the squad at present.
What is worth mentioning is that Maldini made these signings with help (the scouting of Geoffrey Moncada above all) but also with some handcuffs, given the dire economic situation the club were in when he took the helm.
During his time as technical director, the Rossoneri's revenues began to grow more and more within a virtuous and sustainable path, and consequently moves were made to keep the core pieces for the future together.
Since the start of 2022, Maldini and Massara successfully negotiated the contract extensions of Theo Hernandez, Matteo Gabbia, Tommaso Pobega, Fikayo Tomori, Rade Krunic, Sandro Tonali, Pierre Kalulu, Ismael Bennacer, Olivier Giroud and Rafael Leao, plus head coach Stefano Pioli.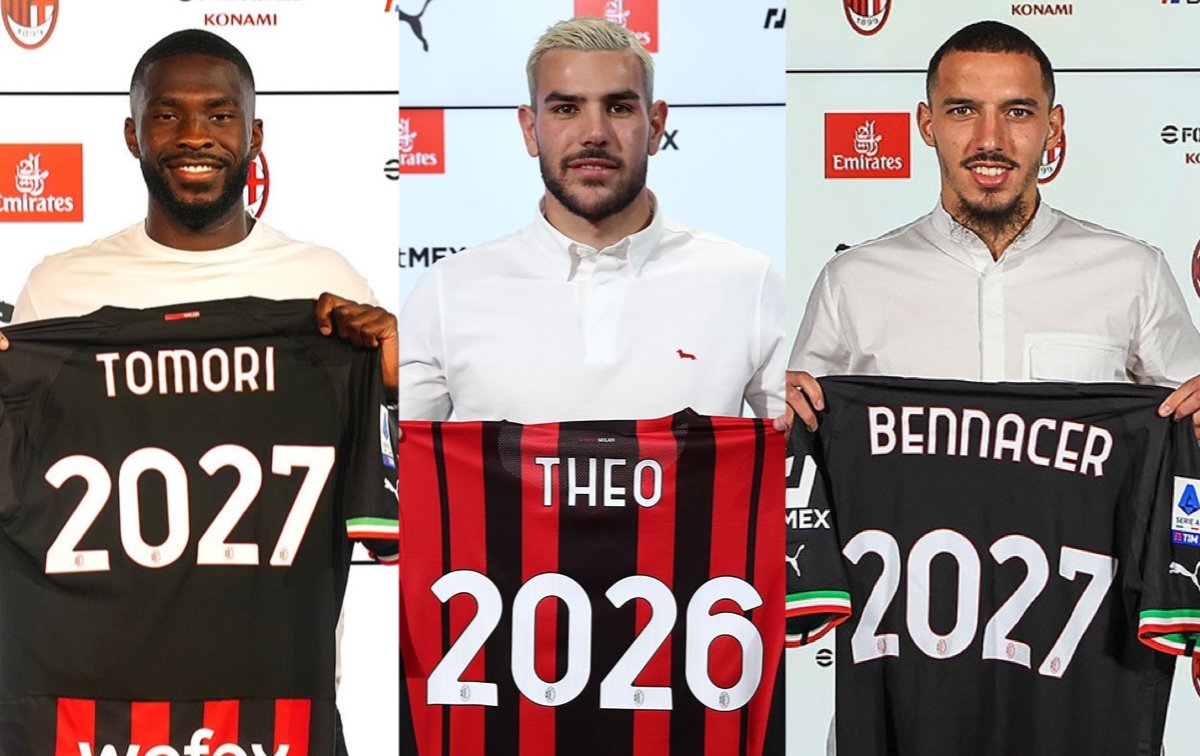 However, for this to be an objective assessment of what the directors have done there needs to be an element of balance, and not everything that was done can be regarded as a success.
Part of the reason Maldini and Massara were working with a limited budget was because they had a chronic issue selling players to raise the budget and free up wages, with four exits in particular standing out over two summers.
Taking a look at Transfermarkt's estimates, the market value of Franck Kessie, Alessio Romagnoli, Hakan Calhanoglu and Gianluigi Donnarumma would today amount to around €130m in total, but instead Milan did not get a penny from their farewells.
Not every signing contributed in the way expected, and some were an outright disaster. The likes of Mario Mandzukic, Soualiho Meite, Pietro Pellegri and Marko Lazetic arrived and did/have done next to nothing.
Then, of course, we come to the summer 2022 transfer window and the weeks preceding.
Warning signs
Cast your minds back to the end of last season. AC Milan had just ended their 11-year Scudetto drought with a 3-0 win away against Sassuolo in the last game of the 2022-23 season to beat rivals Inter to the title.
Very faintly in the background while the champagne was being sprayed and the trophy hoisted aloft, there were rumours that Elliott Management were about to sell the club and thus end an era that had only really just started.
Five days later, Maldini gave a fascinating interview regarding his own future and that of the club after being crowned champions and it was the first glimpse we got that made it obvious things were not one hundred per cent harmonious.
He talked about feeling disrespected having not been contacted regarding his renewal, about having a 'higher budget' in mind to operate compared to what was forthcoming, he praised his own work under those conditions and stressed the need for a balance between youth and experience.
Five days after that on June 1, an official statement confirmed that RedBird Capital Partners and Elliott had entered into a definitive agreement for RedBird to acquire the club, with an expected closing no later than September 2022.
An anxious few weeks followed in which Maldini and Massara did not renew their contracts, requesting certain guarantees before putting ink to a deal and branding their names on the project moving forward under RedBird.
The fact it took until the day after their previous contracts expired to get a renewal over the line heavily implies that there were a lot of differences that needed to be ironed out with Gerry Cardinale, who was now on the scene as the RedBird founder and No.1.
Work then began on a very important transfer campaign in which the objectives were simple: to improve the squad by signing quality players with the parameters imposed and to improve the depth available facilitating the ability to compete on multiple fronts.
The flagship signing of the summer transfer campaign was undoubtedly Charles De Ketelaere, bought for more than €30m from Club Brugge to fix the No.10 role. Divock Origi was signed on a free to rotate with Olivier Giroud, and Malick Thiaw was purchased as a centre-back with potential.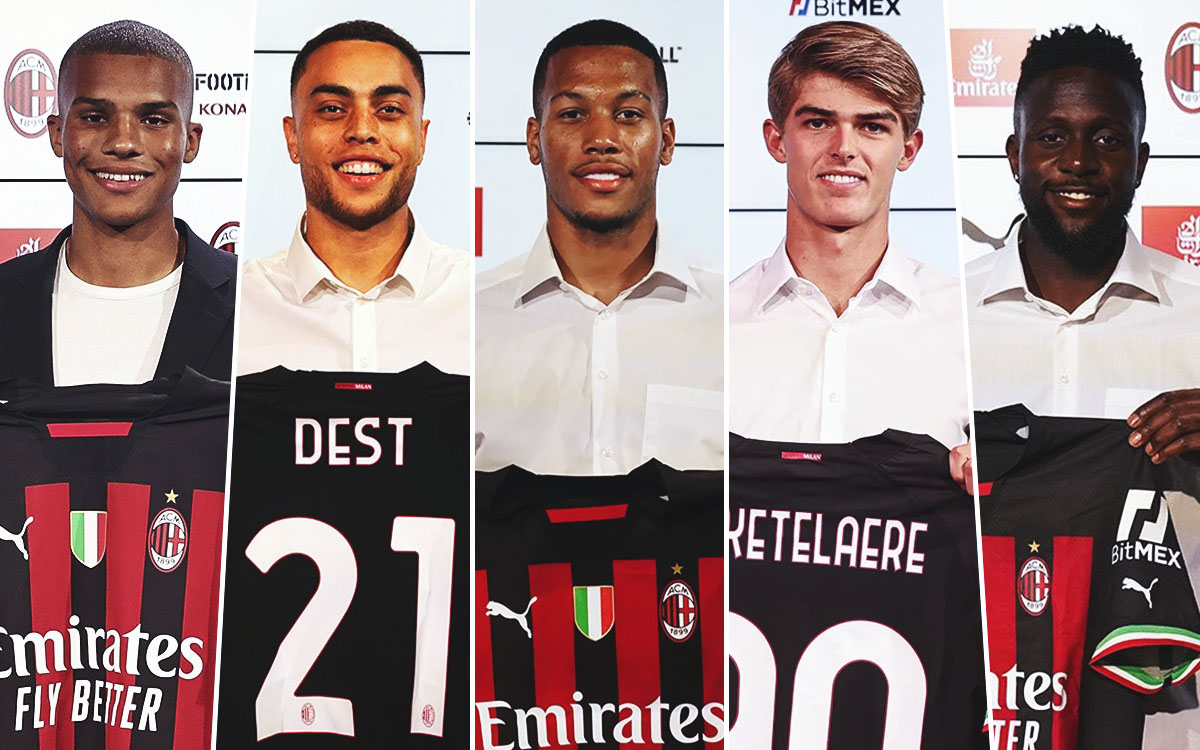 Two players returned to Milanello in Tommaso Pobega – after a four-year spell out on loan at various clubs, most recently Torino – and Yacine Adli who came back from Bordeaux.
Finally, two players joined on loan as Sergino Dest came to deputise Davide Calabria after Alessandro Florenzi's injury, and Aster Vranckx came from Wolfsburg to add depth to the midfield.
With the exception of Thiaw and partly Vranckx, Dest and Pobega, these are players with an attacking vocation, yet the contribution was basically non-existent: five goals and two assists in total. Pobega scored three times, while Origi had two goals and an assist, with De Ketelaere getting the other.
Something else happened that winter too: Ivan Gazidis departed his role as the club's CEO upon the expiry of his contract, and former Elliott portfolio manager Giorgio Furlani stepped into his shoes.
It was well known how Gazidis was previously the go-between for Maldini and the ownership, often having the final say on transfers until Cardinale opted to give the director that autonomy, but throwing a figure like Furlani – for all his experience – was an added dynamic.
Breakdown in relations
The circumstances surrounding the change of ownership and how long it took to sort a new contract didn't help Maldini, but the players he ended up getting over the line (with two months still to operate) didn't help Pioli much either.
However, there was a total spend of €56m on incoming transfers and the Rossoneri had the highest net spend of any Serie A club, again largely down to the inability to sell players and top up the available budget.
At face value, the facts regarding the on-field performances of the post-Scudetto season make for difficult reading. Firstly, the title race never got going as Milan fell apart after the World Cup break, having two separate crises in January and March that saw them drop out of the top four.
Ultimately, Milan did only finish in the Champions League places because of Juventus getting a 10-point deduction, something that will not have been lost on the ownership when the task was to build from the platform of last season.
Moreover, the other domestic competitions were a disaster too. A virtually entirely rotated side were dumped out of the Coppa Italia at the first hurdle by a Torino team who played for an hour with 10 men, and then a 3-0 defeat to city rivals Inter followed in the Supercoppa in Saudi Arabia.
It is in the Champions League that Milan excellent themselves, reaching a first semi-final since 2006-07 but again getting beaten 3-0 by the Nerazzurri, and there are some accusations about getting the favourable bracket of the draw.
Amid the backdrop of a mixed season in which the team only really competed on one of four fronts, tensions began to grow about how the club could move forward.
The second leg defeat against Inter at San Siro was when we saw Maldini at his most honest since that previous interview with La Gazzetta last may.
He is often quite restrained in what he says, talking about things in a matter of fact way and remaining more on the optimistic side about the past, present and future, but it did not need a microscope to read between the lines of what he was trying to say.
The 34 signings during Paolo Maldini and Ricky Massara's tenure together.

[via @footballitalia] pic.twitter.com/Pfj6vV9vQb

— MilanData📊 (@acmilandata) June 6, 2023
We analysed it in a separate piece, but the crux was that he was angry at not having found tactical 'countermeasures' against Simone Inzaghi's side and that the last four games weren't even a contest, and he asked for investment if the squad are to meet targets in more than one competition.
Maldini didn't stop there either, giving the season an 8 out of 10 on the proviso a top four finish were secured despite performing poorly in three competitions, and he even gave an interesting explanation for choosing Charles De Ketelaere over Paulo Dybala hinting at ownership directive.
We at SempreMilan knew in the days after that interview that the higher-ups at RedBird did not appreciate that interview from Maldini. Whether it was fully factual or whatever things were contorted to protect himself, it was simply far too open-book for the liking of the owners.
Nonetheless, the season did end with a place in Europe's top club competition confirmed and after some tears shed at Zlatan Ibrahimovic's emotional farewell following the 3-1 win over Hellas Verona.
Then, the feeling was that the chapter was closed and the Maldini-Massara-Moncada-Furlani quartet could start work building for 2023-24, with stability being one of the major strongpoints as mentioned above.
Boiling point
Cardinale had different ideas. By this point the differences had become irreconcilable in his eyes, and he chose to sack Maldini less than 24 hours after that finale against Verona.
By piecing together the various reports circulating combined with our own information, the RedBird founder was disappointed about a number of things related to the way Maldini had operated under his ownership.
He judged the last summer mercato to be a complete failure, in particular the arrivals of De Ketelaere – who he spent 70% of the budget on – and Origi.
The American never say eye to eye with Maldini's persistent desire to sign more experienced players, and when targets like Marko Arnautovic and Domenico Berardi were mentioned, alarm bells started ringing again.
Player turnover is absolutely necessary for a club like Milan operating under a UEFA Settlement Agreement in an economically challenged league like Serie A, so Cardinale was disappointed at the lack of sales.
Moreover, from a purely sporting point of view it would be fair to say that Cardinale did not share Maldini's '8 out of 10' verdict about the season on the field.
Above all though it was that interview given to the TV cameras in a very delicate moment after the 3-0 aggregate defeat against Inter where the small cracks in the relationship grew to the size of fault lines between tectonic plates.
Cardinale made his biggest and boldest call yet. He arranged a meeting with Maldini in a city centre hotel and it lasted just one hour. The former captain was told that there was no longer a place for him at the club he loves.
What happens next
How do AC Milan move forward from this? The statement on the official website announcing Maldini's sacking said 'his day-to-day duties will be performed by a team working in close integration with the first team manager, ultimately reporting to the CEO'.
Once again piecing together reports from reliable sources plus our own, the farewell of Maldini and Massara will not affect Stefano Pioli's future and he is not at risk of also being fired as the head coach.
Instead, he seems to have received a message of additional trust from the ownership in the immediate aftermath, as they greatly appreciate the work he has done both in terms of results on the field but also developing players.
The way RedBird see it is that Pioli managed to lead Milan to win the Scudetto after an 11-year drought in 2021-22 and guided them to the semi-finals of the Champions League after a 16-year wait.
In addition to that, they appreciate the professionalism he shows in the media and in the way that he gets on with the job at hand without causing a controversy.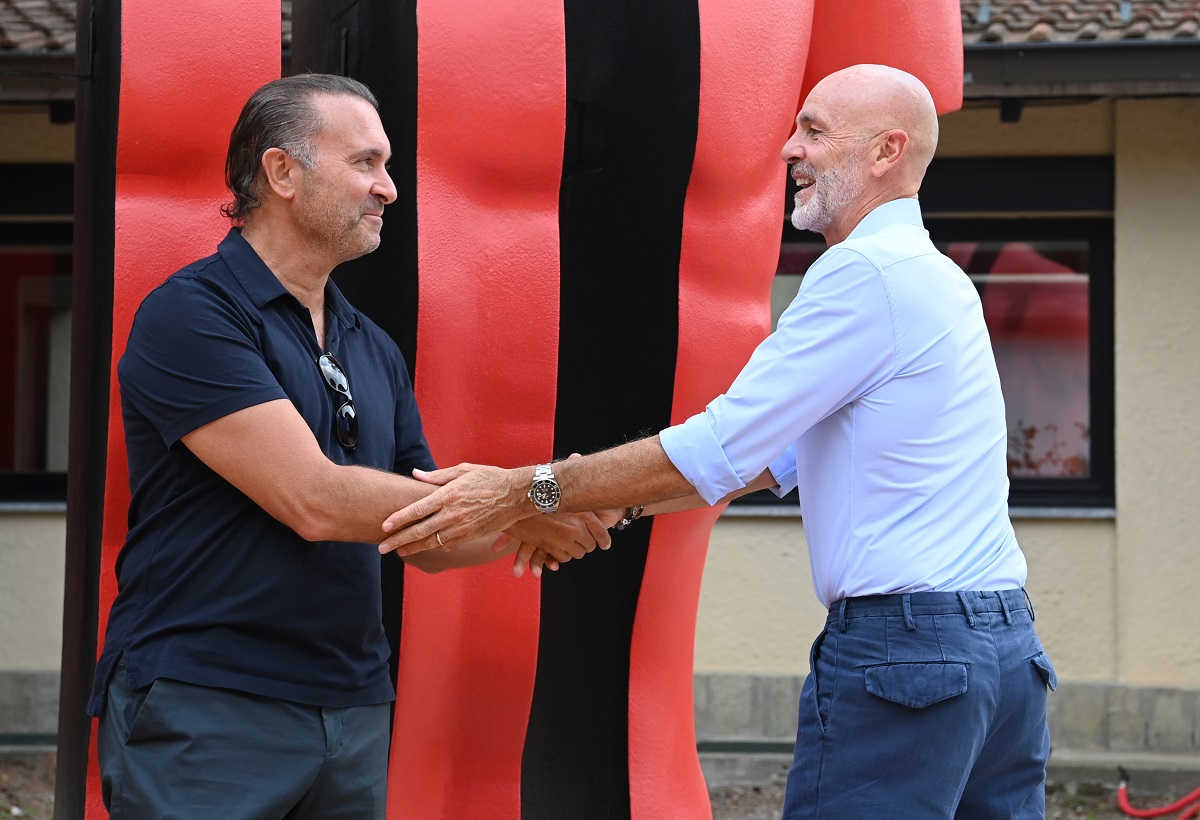 There were of course suggestions that Pioli might well consider his role given he had lost his major backer. Maldini hired him in the first place late in 2019, campaigned to keep him when it looked like Ralf Rangnick would take his job, and signed off his renewal until 2025 last October.
However, not everything will remain the same. Cardinale's idea is to build a well-oiled gear in which each component (coach, management and ownership) work in cohesion, ultimately reporting to Furlani as mentioned above.
Geoffrey Moncada will be the de facto sporting director but should remain away from the public eye, and it will be up to Pioli to have a strong voice in the building of the squad both in terms of signings and sales.
It has been described as more of an English-style model, with manager duties like Jurgen Klopp has at Liverpool and Sir Alex Ferguson had at Manchester United in the past.
The reaction of the dressing room has also been speculated upon. While we don't relay these as facts, La Repubblica reported that the Milan players were left unhappy with the decision and they even spoke of a dressing room 'revolt'.
They stated that main players in the squad such as Rafael Leao, Mike Maignan and Theo Hernandez heard the news and 'didn't take it well' given how close the two directors were.
That is an important point to mention, too. Part of the weight Maldini and Massara had was because of their work away from the desk, such as the relationship they created with the team which was something unique.
The closeness that the former captain had to the squad and to certain players, plus Pioli too, was one of the most important forces behind the resurgence and the successes.
Without Paolo it won't be the same and replacing him won't be easy. Milan have lost and now lack not only a charismatic figure but a point of reference when it comes to establishing a link between the squad and the upper management.
Could that role be trusted to someone like Zlatan Ibrahimovic? It seems unlikely given the relationship he has with Maldini and how it might be perceived, but it does seem obvious that there is at least one figure missing in the set-up.
The wording 'at least one' is important, because there are other concerns. For all Furlani's experience on the corporate side of things and Moncada's proficiency in scouting and player evaluation, neither of them have actually ever negotiated a transfer in their life.
To presume neither of the pair know how to would be misguided, though there is something to be said about having two figures in charge whose expertise comes from very different sides of the classic 'sporting director' role.
Another crucial note amongst all this is that disapproval of the chaos that is ensuing regarding Maldini and Massara's exit should not mean being totally unwilling to judge the ideas and the plans of the new management on merit, however that looks.
Some fans – as is their reactionary right to do so – are already writing the future off as a disaster. It is imperative that – while directing justified anger at the treatment of the outgoing directors – Milan supporters see the future as a clean slate and acknowledge that a change in transfer strategy could bring some positives.
Now the RedBird revolution can truly begin perhaps, but Cardinale and the new management team have a lot of work to do to get the majority of fans back on side. The margin for error is essentially zero.
They believe in this project to the extent that even Paolo Maldini – the living breathing embodiment of AC Milan's glory days – was not enough to get in their way. The mission to also make everyone else believe begins.