Rafael Leao joined AC Milan over the summer from Lille, and it would be fair to say there was a good amount of excitement surrounding his arrival.
However, here we are 48 days later with the Portugal U21 international not having started a single game for the Rossoneri in either preseason or through the first three rounds of Serie A.
A substantial outlay was made to sign Leao, with MilanNews.it correspondent Anto Vitiello confirming that the total cost of the operation to sign the striker was €28million, including bonuses. 
Reports even emerged stating that Leao had impressed Milan's coaching staff in his early training sessions, but for whatever reason he cannot get a sniff.
La Gazzetta dello Sport (via Calciomercato.com) claimed on Tuesday that Marco Giampaolo still considers Leao to be 'tactically undisciplined' and as such is not yet willing to throw him into the fold.
---
LATEST PODCAST: Episode 66 – Big Derby Preview with special guest
---
However big an occasion it may be, Saturday is the perfect chance to give Leao a start.
Those who were fortunate enough to watch Slavia Praha give Inter a footballing lesson at San Siro on Tuesday night will have noticed one key thing in particular which Giampaolo should be looking to exploit.
For all the Nerazzurri's rearguard is impressive on paper (and in practice, a lot of the time), there was a pretty alarming match-up that caused Milan Skriniar and Stefan de Vrij no end of problems.
Peter Olayinka Oladeji started up front for the Czech side and was a real handful; never giving up on chasing the ball and not being frightened to get into physical battles with the aforementioned duo.
Sure, Interisti will be dying to point out that fact that Danilo D'Ambrosio started the game at right centre-back, which maybe caused Skriniar and De Vrij to over-compensate, but Olayinka's performance should not have gone unnoticed.
Why does this help fight Leao's case? Well, because the Nigeria-born forward has almost identical physical attributes to Leao.
Both players are 6ft2 for a start and both weigh around 80kg – although the latter is admittedly not hugely important.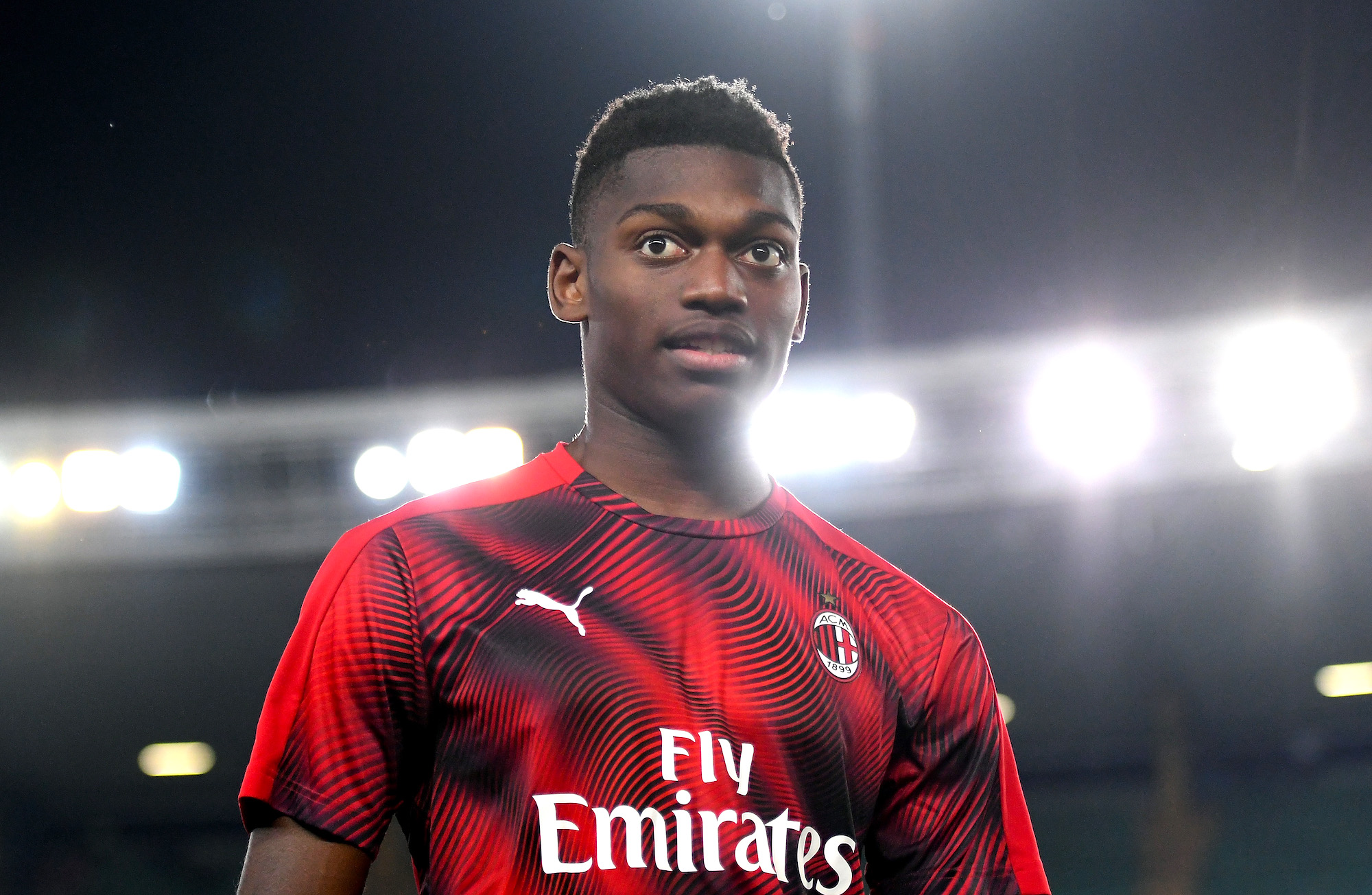 It is their style of play which also lends fair comparisons though; both actively look to get on the ball in threatening positions, often stretching the back line to do so, and show bursts of pace at the right moments.
Giampaolo, a devotee of the game and studying potential opposition weakness, must have seen how much trouble Inter's back line had in dealing with Olayinka and instantly realise that he has a player who can – in theory – perform the same role.
Diego Godin will most likely come back into the starting XI for Inter in place of D'Ambrosio, but the Uruguayan's slightly slower legs – given the fact he is 33 – could provide an extra motivation to inject some pace into the line-up.
It is also worth noting that Slavia lined up in a 4-3-2-1 formation on Tuesday night which seemed to get into the gaps of Conte's 3-5-2 and allow them to play through the lines quickly and easily.
Whether Giampaolo has the courage to drop Krzysztof Piatek after he opened his account for the season on Sunday is another question, but there is a serious case for it.
The 4-3-1-2 formation is even a potential option, with Suso or Rebic in behind Leao and Piatek as a front two, something which we have not seen yet but must have been worked on in training.
There are of course a number of different selection issues that Giampaolo has to deal with, such as who will start at left-back, who will make up the midfield three and what the forward trident will be.
The best managers though are proactive not reactive; i.e. they spot a flaw or possible weakness in their opponent and act accordingly. That's why Leao must feel he is in with a shout on Saturday night.
---