As is normal at this time of the year, media outlets – both in Italy and abroad – are in overdrive attempting to predict what will happen in January.
Unless you've been living under a rock for the past month, you'll probably be aware that Milan have been linked with re-signing Zlatan Ibrahimovic.
At this point it would be unfair to call them just 'links' as a number of outlets have gone big on the story, with il Corriere della Sera (via MilanNews.it) recently claiming that Elliott Management are ready to sanction an 18-month deal for the Swede.
Elliott are believed to have had their concerns though; a number of sources reported that the American fund were not keen on the idea of ripping up their youth project and likely their wage structure to sign a 38-year-old until 2021.
That's understandable, but upon further reflection it appears that Ibrahimovic is everything Milan need and more, for three key reasons.
Goalscoring
The time for denials has stopped: Milan are suffering a real rut in front of goal because Krzysztof Piatek and Rafael Leao quite simply can't get the job done. The pair cost a combined €65m and have just two goals from open play between them.
The Rossoneri have scored just 11 goals in their opening 12 games, the lowest amount at this stage of the season in 25 years.
Zlatan scores goals wherever he goes, and is arguably the best proven goalscorer of the current generation. He netted 52 goals in 53 starts for the LA Galaxy and quickly became a star in the MLS, having scored 29 in 53 (plus ten assists) at Manchester United before that.
Everyone remembers his first spell at Milan too, where he bagged a combined 70 goals and assists in 85 games for the Rossoneri, firing the team to an 18th Scudetto in his first season.
Despite being 38, none of his game is based on pace or mobility but rather footballing intelligence and being the focal point of a system. For that reason alone it seems silly to pass on such a proven goalscorer on a free transfer.
Leadership
It was reported earlier in the season that Milan could set a Serie A record for having the lowest average age squad wise this season, and while many saw that to be a good sign it has not translated into results on the pitch.
The good thing about having such a youthful squad is the exuberance and excitement that it brings, however we have seen that the downsides include mental fragility and players looking at each other trying to find a leader when things go badly.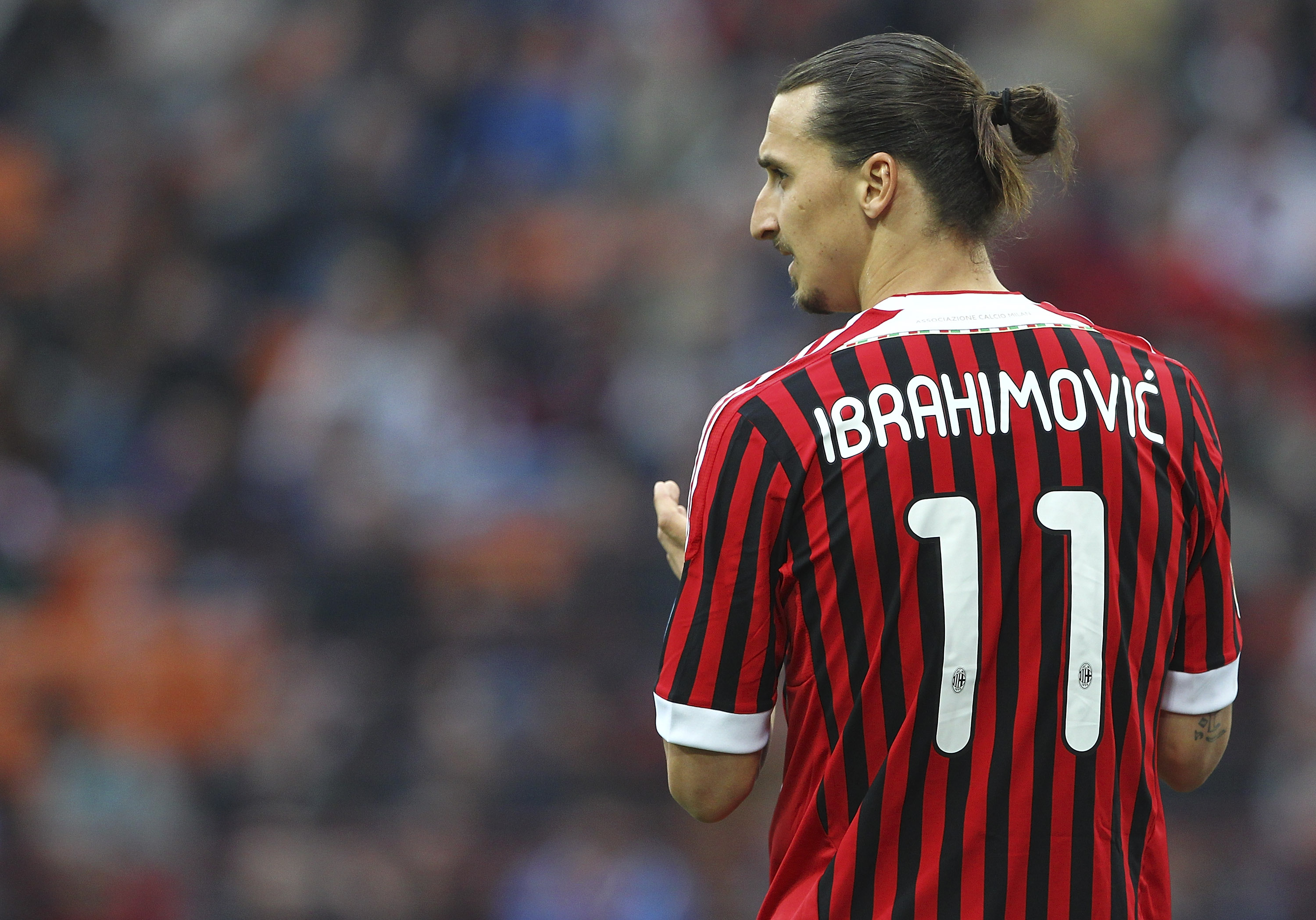 Romagnoli is one of Milan's youngest ever captains at just 24 years of age, but he has earned it due to the consistent nature of his performances. Leadership isn't simply about age or experience, it's all about setting examples through performances and showing maturity in decision making. The rest of the squad lacks that.
Former team-mate Antonio Nocerino even admitted earlier in the week that Ibrahimovic raises the level of the players around him, and makes sure that the rest of the squad stand up and be counted.
Experience
Zlatan has played in seven different countries, has played in over 700 competitive games, scoring 465 goals in the process (via transfermarkt). He has won 33 trophies, has been nominated for the Ballon d'Or 11 times – the list goes on.
Ibrahimovic is a born winner but, perhaps more importantly, he also absolutely hates losing. Given that Milan have already lost seven times this season, that will probably do the dressing room some good.
The former PSG man's warrior mentality is something that is contagious and, as Nocerino mentioned, has a tendency to lift those around him.
Ibrahimovic has been in pretty much all situations imaginable in his career and that includes teams who are under serious pressure and could be considered in crisis. He would not shy away from this challenge.
He loves the city, the club and its fans, and the admiration is entirely mutual. He has made so many memories but there are more to be witnessed. Milan must send out their SOS signal and hope that Zlatan answers the call.