As we prepare to close the curtain on a very profitable year for AC Milan from several points of view, we must also look ahead to the start of 2023 and how big it could be for setting the tone for a vital year ahead.
The year of 2022 was very much a big step forward in the club's overall project as the Scudetto drought was ended after 11 years and a return to the Champions League knockout stages was sealed for the first time since 2013-14, all while the accounts continued to improve and the commercial side of Milan moved from strength to strength. Oh, and there was the small matter of a takeover.
Despite all of the aforementioned, it would be fair to assess the mood surrounding the club – gauged partly from social media but also the many well respected journalists and their ever-emotive columns – as being quite tense and almost apprehensive.
The year is not over and yet the focus is entirely on the year to come because 2023 feels like a crossroads for this team. It is a time where proof must come that the Scudetto was the start not the end, where the project must gain further momentum, where the gap to Napoli must be cut and possibly overturned.
A better two legs against Spurs is expected compared to the recent meetings with Premier League sides in Europe, there is hope that Inter will be beaten in the Supercoppa Italiana and that a deep Coppa Italia run beckons, that star players renew and more arrive. In short, next year is a big one.
The issues to address
Paolo Maldini and Ricky Massara have rightly received a lot of praise for the way in which they have built a title-winning squad on a relatively low budget in today's game and with a low wage bill compared to rivals, however the curse of the director role is that the job is never done.
Trimming the squad: There are a few names that stand out among the present group as being candidates to leave during the January window as Stefano Pioli has not entrusted them with many minutes in the first part of the campaign.
A solution simply must be found to terminate Tiemoue Bakayoko's loan, which was attempted in the summer but was eventually allowed to drift into nothing. Pioli has not even fielded him for a single game; this time there are no excuses for not finding a way.
The future of Fode Ballo-Toure must be given some thought too. It is quite clear that Pioli does not fully trust him in the deputy left-back role, as seen last season when Alessandro Florenzi and Pierre Kalulu started on the other side, so if offers arrive from abroad it may well be time to cash in.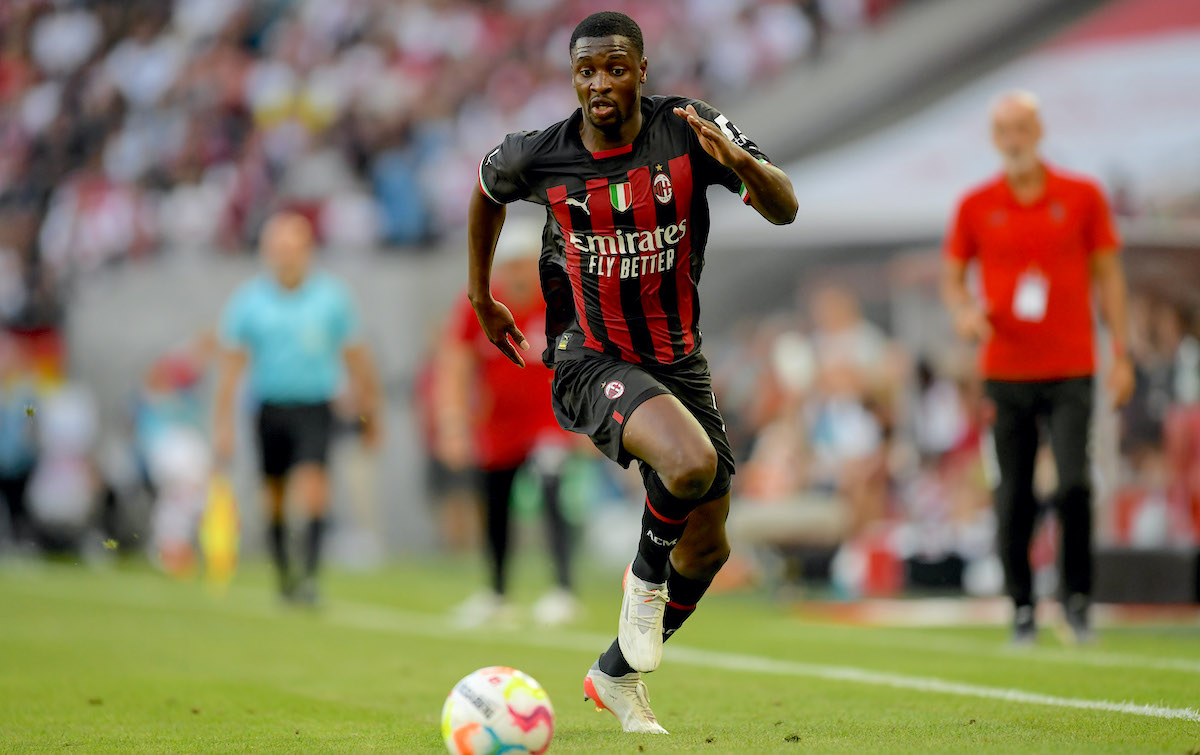 Perhaps the biggest enigma of the season so far has been Yacine Adli, who sandwiched a few league appearances off the bench and one sub-par start with an excellent preseason and promising performances in the Dubai friendlies. A loan might be the best course of action, and make no mistake it has to be to a team in Serie A to help his acclimatise, otherwise there is no point.
Finally, there is Marko Lazetic. He is not really considered a fully-fledged first team player having played mostly in the Primavera this season, but the UEFA Youth League goal he scored and the hat-trick against Atalanta – plus playing time in the recent friendlies – show he might be ready for more competitive senior minutes. Again, a loan could be useful.
As more of a curveball, the name of Junior Messias must also be thrown in. It is quite clear that he is not the most reliable from a physical point of view heading into his 30s, and he is therefore not a long-term option for the right flank, so if an offer came in and there was the chance to sign a replacement then it must be considered.
More puzzle pieces: There remains some holes in this squad that need to be addressed in the next couple of transfer windows, even if it is hard for any team to be 100% satisfied with their group at any one time given the ever-changing dynamics of the market.
A new back-up goalkeeper will be needed given Ciprian Tatarusanu and Antonio Mirante are out of contract next June. It seems Marco Sportiello will arrive from Atalanta to fill that role, be it next month or next summer, and as an experienced Italian free transfer that gets a passing grade on paper.
As mentioned above the deputy left-back situation must be solved. The ideal would be to sign a young player similar to Theo Hernandez in mould so he can work under him, perhaps one of the three Italian names linked to aid the UEFA squad list.
A new central midfielder simply must arrive too, as Franck Kessie has not been properly replaced no matter how people feel about his exit. Renato Sanches and Enzo Fernandez were linked and each would have had their merits, though in the end Aster Vranckx arrived as a real raw talent and Tommaso Pobega was deemed good enough to enter the rotations, meaning there is currently a huge drop-off if Ismael Bennacer and Sandro Tonali don't both start, as they can't every game.
The right wing role seems to have been talked about ever since Suso left but the fact is neither Saelemaekers nor Messias have ever offered a strong enough run of games to nail down the spot. The Belgian is far younger and has shown more upside overall, so the mission must be to replace the Brazilian with a player that can win games and help shoulder the burden Rafael Leao feels on the other wing. It could be Hakim Ziyech, it could be someone else.
The time may also arrive next summer to roll the dice on the left flank too though. Notwithstanding Leao's future (which we will come on to), Ante Rebic could well be playing for his spot in the second part of the season given his struggles for form and fitness. Links with the likes of Noah Okafor and Noa Lang can't be ignored.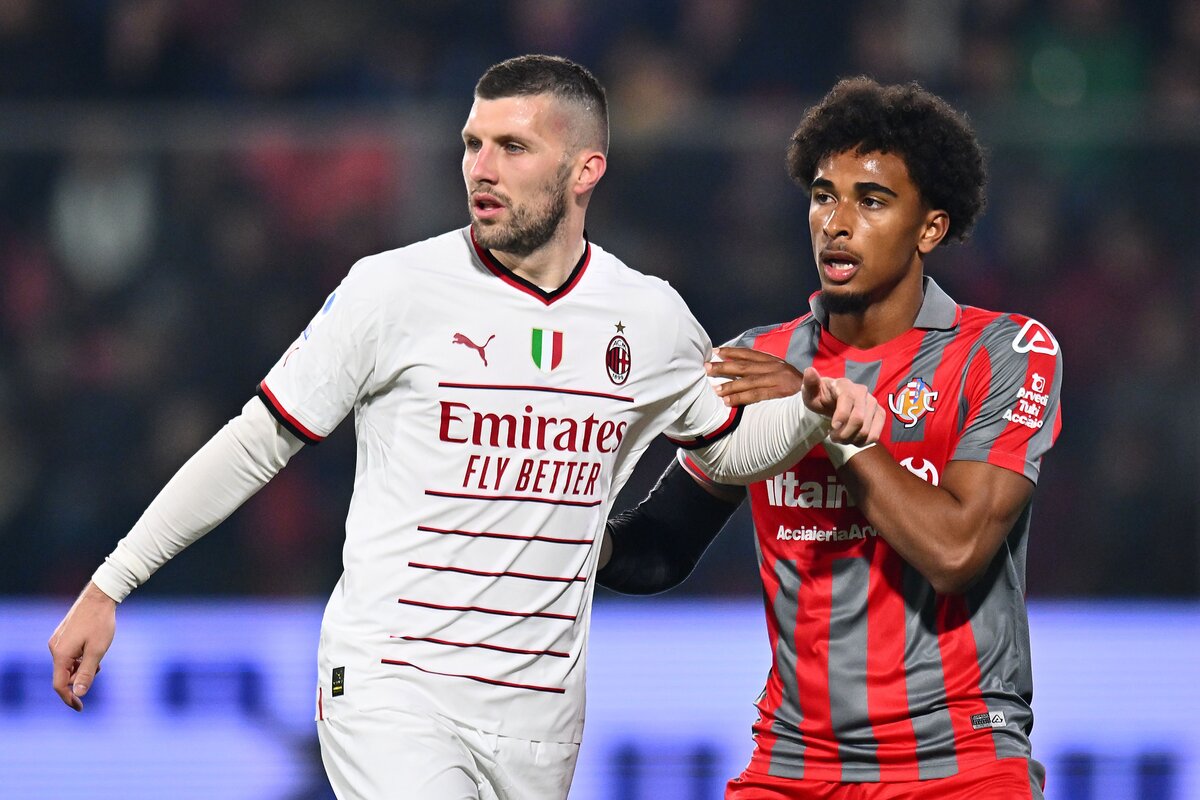 Finally, either in January or more likely next summer the time will come to invest in a new centre-forward, one capable of guaranteeing double figures goals per season for years into the future. They cost money – you only have to ask Juventus about Dusan Vlahovic – but they are what win games for teams.
Zlatan Ibrahimovic is 41 and will probably retire before 2023-24, Divock Origi can't stay fit and Olivier Giroud is 36 so shouldn't be working overtime as much as he has been. RedBird need to give the thumbs up to push the boat out and get that marquee man. After all, there is a tide in the affairs of men which, taken at the flood, leads on to fortune.
Renewals: Arguably the biggest indications on the future-proofing of the project could come from renewals. Yesterday an important meeting took place at Casa Milan between Bennacer's representatives and the Rossoneri management, and optimism seems to filter regarding a renewal. For once, turn that optimism into pen on paper please.
The situation regarding Leao on the other hand is much more complicated, both because of the €19m fine owed to Sporting CP and the situation linked to who represents him with agent Jorge Mendes and lawyer Ted Dimvula hovering around.
If the Rossoneri were to get both deals over the line, the list would grow to Theo Hernandez, Fikayo Tomori, Sandro Tonali, Pierre Kalulu, Tommaso Pobega, Rade Krunic, Zlatan Ibrahimovic, Matteo Gabbia, Bennacer and Leao. Extending all of those deals in what would be an 18-month period would be a big statement of intent.
New stadium: From sporting to commercial matters. The new stadium project has understandably become very boring to some, so we will not waste time spewing empty words but instead will present what feels a very obvious solution.
The public debate process has now ended, the requests for changes to the plans have been received by the clubs, they must assess those requests and if deemed acceptable draw up the executive plan. Once that is done, ideas on exact timescales will become clearer.
If things continue to proceed incredibly slowly (or not at all) as they have been due to various hitches related to the fate of San Siro, the design, the green space, the Winter Olympics etc., then set a deadline and move on to planning for a move to Sesto San Giovanni or San Donato. The clubs are what make the memories that make stadiums special, the council would soon realise the folly of their ways if the two sides packed up and left.
Continue the work of Gazidis: We recently wrote at length about the impact that Ivan Gazidis had as the CEO of Milan, and now the keys to the commercial sector have been left to Giorgio Furlani who knows the club well.
The facts speak volumes about his work from a commercial point of view: losses reduced from €195m in 2019-20 to €66m in the last financial year ended last June. The upturn in sporting results ran parallel to an increase in turnover of over €35m between 2020-21 (€261m) and 2021-22 (€297.6m).
With a new €30m-a-year Emirates deal in the bag and the 'shirt' now worth close to €80m per season, Furlani must continue to grow revenues through new partnerships and improved sponsorship deals.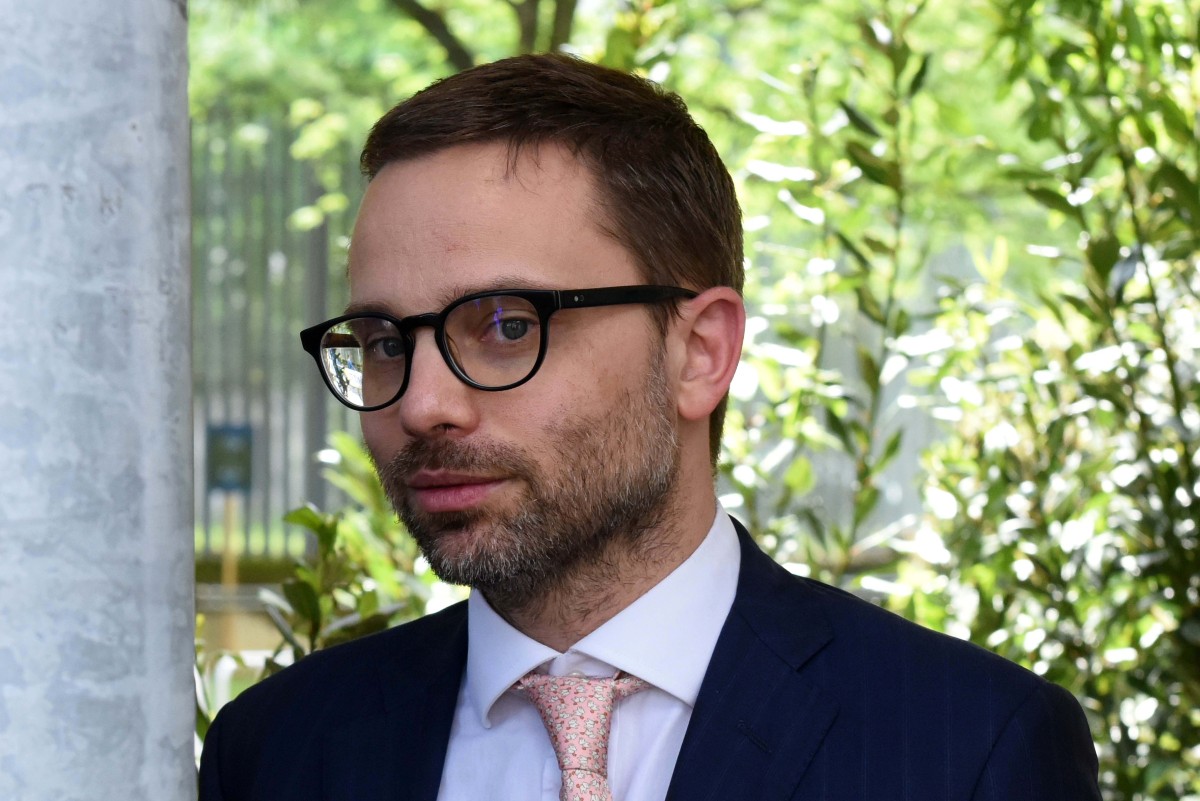 Moreover, one of the main things that Milan must spearhead on behalf of the league is to get a better TV rights package. With Inter and Milan back fighting for trophies perennially, Napoli arguably being the surprise package Europe-wide this season, Roma and Lazio being in and around the chasing pack and Juventus never far away, it is time to capitalise on the product Serie A can sell.
The Premier League, LaLiga and even the Bundesliga are accelerating away because Italian football sells itself short. New stadiums and modern football will help that, but revenues are needed to invest and open a virtuous cycle, as Milan prove.
In short, there is quite a lot on the list to tackle in 2023, and it all goes hand-in-hand of course with having a competitive team on the field that continue to play attractive football and continue bridging the gap with Europe's elite.
There is the potential with the resources that RedBird have for them to inherit a well-oiled machine and add some serious fuel to it, which is why next year feels huge in terms of being a barometer of just how seriously the resurgence is being taken.