When Milan hired Marco Giampaolo back in the summer of 2019, one of his first signings was a player he worked with at Empoli in Rade Krunic.
The Bosnian mezzala – who was relegated with Empoli like Bennacer – was a student under Giampaolo before the latter went to Sampdoria. Playing a three-man midfield in a 4-3-1-2 system, Giampaolo wanted midfielders that were familiar with his formation and hence he requested that the management sign Krunic for €8m.
However, Giampaolo didn't end up lasting more than seven games (111 days to be exact) before being replaced by Stefano Pioli, who did actually get some use out of Krunic before he picked up some recurring injuries.
With Pioli shifting to a 4-2-3-1/4-4-2, Krunic's role in the side diminished. The Milan management however decided to keep faith in the player in the summer and not sell him to get a fourth defensive midfielder to compliment Bennacer, Kessie and Tonali.
The problem with Krunic
Before we analyse the issue with Krunic in this squad, let us understand the style of player he is. The 27-year-old is an advanced midfielder who has a decent touch and a is a good passer of the ball.
In addition, he is player who can recycle possession and keep hold of the ball, and he can instigate attacks. He relies more on off the ball movement and a lot of running but isn't very press-resistant – as seen against Celtic when he lost the ball twice leading to two goals.
Milan under Pioli play a 4-2-3-1 system now and use a double pivot and a modified playmaker, with two wingers and a lone striker up front. Pioli uses Kessie and Bennacer as ball-winners as well as deep-Lying playmakers when the team has possession.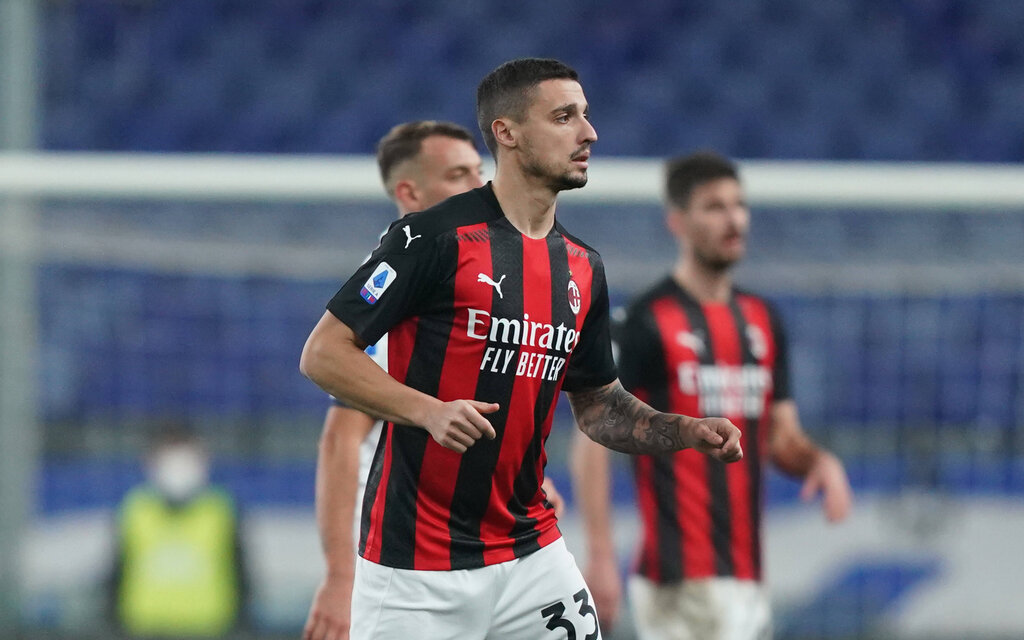 When Milan lose the ball, one of the double pivot initiates the press depending on the zones they have been assigned. Hakan's job is to distribute the ball in the opposition half – positioned between the lines – and to split the opposition's lines with passes.
Krunic's skillset is more suited to that of a half-winger or mezzala as the Italians like to call it. With no real ball-winning skills or ability to affect play from deep due to his physicality, Krunic cannot be played as defensive midfielder in Milan's double pivot.
Milan tried Krunic in the attacking midfield role that Hakan Calhanoglu usually occupies, but being much less press-resistant Krunic is not able to position himself well to receive the ball like Calhanoglu or Brahim Diaz.
With this we can infer that Krunic is not fit for Milan's 4-2-3-1 and he is like the piece in a jigsaw that does not fit, which is a shame given the qualities that he does have. He does not provide the adequate cover like Pioli hoped he would.
Conclusion
In terms of work rate, Krunic has always given 100% on the field. In fact, he ranked second in the players with most covered distance against Lazio, but distance covered does not tell us the real story of how he seemed completely zoned out and overrun by Lazio's talented midfield.
Milan will have close to 24 games in the league to play along with Europa League and Coppa Italia to compete in. The Rossoneri need reinforcements but given how Milan are not willing to overspend, selling Krunic would free up funds for Milan to make a new acquisition in the midfield department, a vice-Kessie potentially.