Divock Origi's move to AC Milan has been officially announced by the club. So, who is the ex-Liverpool man? That is something SempreMilan will give you the answer to in this article.
As Sadio Mané left Liverpool this summer it was the end of an era at Liverpool. The signing that started the Klopp era and was a fundamental pillar of it left the club for new adventures in Germany and Bayern Munich. 
But the Senegalese international was not the only one who left the Merseyside club – he was accompanied by 27-year-old Belgian striker Divock Origi. A player who has acted as a "super-sub" throughout his eight-year stay at Liverpool, and has more or less never been considered a starting player. Yet, he was almost as celebrated and lauded as Mané when it became known that he was leaving the club. Both by the club and by its' supporters.
That might sound strange. A "super-sub" being as highly praised as Mané, one of the front men for the club? 
It all comes down to how vital Origi has been to Liverpool's success throughout Klopp's years as manager, even from his role as a "super-sub". He scored two goals against Barcelona in the Champions League semifinals when Liverpool came back from a three-goal deficit, he further scored the goal that sealed the title for The Reds in the following Champions League final against Tottenham, and then there are many other goals the Belgian has scored in Premier League throughout the years that have kept Liverpool alive in numerous title races. 
He is a player who lives for the big occasions, 11 of his 41 goals for Liverpool have been game-winning goals, and he departs the club as a "Liverpool legend" when his contract expires at the end of June, said Jürgen Klopp to Liverpool's website.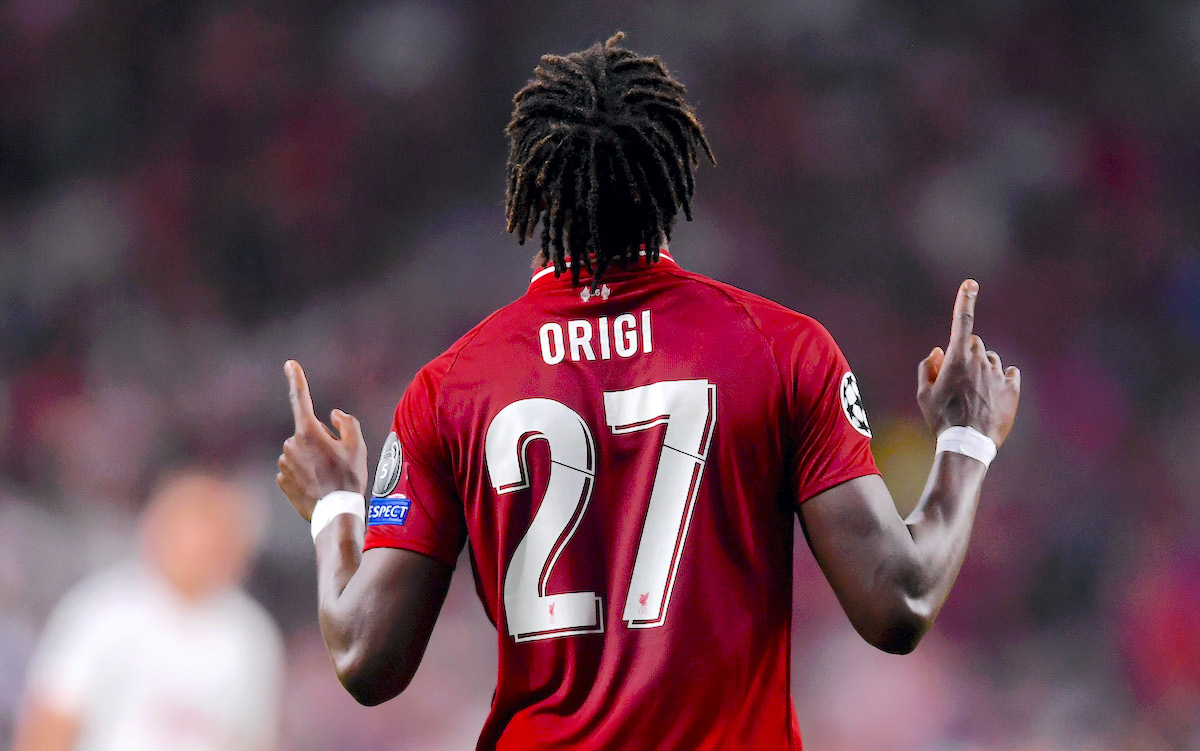 Now Milan awaits, per Italian reports, where the 27-year-old will bolster Stefano Pioli's attacking department. Zlatan Ibrahimovic is out for the long-term as the Swede has just had his knee operated on for an ACL issue, and Samu Castillejo, Alexis Saelemaekers, and Ante Rebic have all been rumored to be on the move. So the Belgian joins at a good time and will be a resourceful asset for the Champions of Italy.
But apart from being a player who thrives in the big games, who is Divock Origi? That is an answer SempreMilan will give you through this article.
Style of play
Origi is a versatile forward who can play anywhere across a front three. However, he is the best whilst deployed as a striker. He has good size (185cm), pace, and intelligence, which enables him to play many roles as a striker: Target man, ball-playing forward who drops down to link up play, or as a more traditional number nine that lives on the back heel of the opposition defence to be a threat through runs in behind.
At Liverpool, he has mainly been deployed as a left-winger, where he can cut inside and shoot, or as a target man-esque striker who has occupied the box to meet up the crosses from Trent Alexander-Arnold and Andy Robertson. A role similar to that of the one Olivier Giroud and Zlatan Ibrahimovic have had at Milan this past season. What is evident, though, regardless if he plays as a target man, number nine, or dropping striking, is that he likes to be involved in the build-ups.
He is a more flexible and involved option than Giroud and Ibrahimovic. He roams around the final third a lot to be a passing option and to create spaces for his teammates to capitalize on, as can be seen in on the heat map below. Yet, he can still act as a focal point for attacks as he is able to take down crosses and distribute play or retain possession whilst the team is joining up for the attack.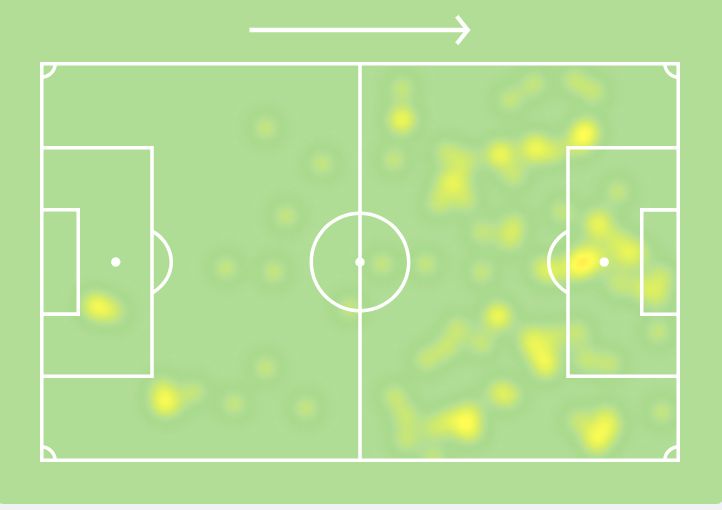 Another area where he differentiates himself from Giroud and Ibrahimovic is how well Origi can progress the ball on his own. As mentioned above, he likes to drop deep to be involved in the build-ups and help out a lot in defence. From there he is capable of – and tends to – progress the ball with impressive dribbling raids, where he combines his speed and fine technique really well.
All in all, Origi can be described as a more versatile, involved, and quicker striker option than Ibrahimovic and Giroud, who are more stationary and static. However, the Swede and the Frenchman hold an edge as target men in comparison to Origi.
Strengths
As mentioned above, one of Origi's main strengths is his ability to step up when he's needed the most. A player for the big games. But as that has already been discussed, this chapter will focus on other strengths. 
The first that stands out is the Belgian's clinical finishing. Klopp has previously hailed it as the best in the Liverpool squad, and the statistics back up his claim that Origi at least was amongst the best finishers in Liverpool. During the season that just ended, albeit a fairly low sample size due to limited game time, Origi scored a goal with every 0.30 shots. That means that almost every third shot he took he scored with. Diving deeper into the stat showing goal-per-shot-on-target, he scored 0.60 goals with every shot on target – meaning that every other shot he hit on target he scored with. Origi was also noted for 1.35 goal-creating actions per 90 minutes.
Having spent a lot of his formative years as a footballer under Jürgen Klopp's management, Origi is also a skilled presser. He identifies pressing triggers with ease and executes pressuring actions well. Throughout his past few years at Liverpool he has averaged around 30-35 success rate on his pressuring actions, meaning that possession is regained within 5 seconds in 30-35 percent of the cases when he executes a pressuring action. A high percentage, as the Premier League standard is around 25-30 percent. Knowing Stefano Pioli, who likes when his offensive players counter-press when possession is lost on offensive territory, this will be beneficiary and make Origi an asset.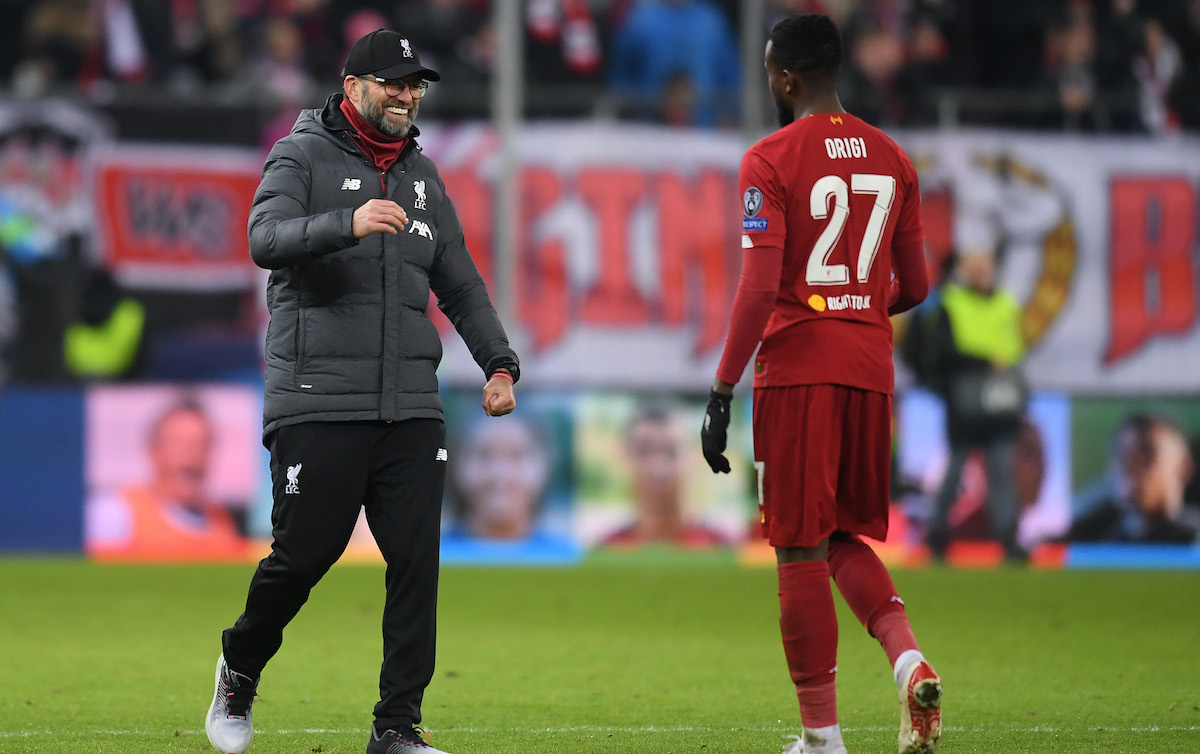 Further, Origi has a physique that has given him an advantage in Premier League. He is 185cm tall and has great body strength. Albeit an extreme example, but seeing what an advantage Romelu Lukaku's Premier League-level physique gave him in Serie A, something similar can probably be expected for Origi. His combination of pace and body strength will make him a very tough opponent for Serie A defenders, where the focus generally is on tactics and technique over physique and pace.
Lastly, Origi has a very fine technique. Both when it comes to one-against-one situations but also minor technical details in his game like taking down crosses, quick touches to get into shooting positions, or getting on the front foot after having his back towards the goal. In this area, there are similarities with Zlatan Ibrahimovic, who has trademarked himself with these types of minor technical skills throughout his career.
Weaknesses
There aren't any obvious weaknesses in Origi's game. But something that could be mentioned is that he sometimes disappears in games, where you don't really notice him. This could be seen in some of the games he has played for Liverpool throughout the years. But then again, how much does that matter when he also has the ability to show up and decide games out of nowhere, too? Because in many of those games where he hasn't been visible, he has still stepped up and given Liverpool the win.
This is a question of how much patience and trust a manager, in this case Stefano Pioli, can give him. Because sometimes you won't notice him very much on the pitch, but in those games, he can still show up and score a game-winning goal for you out of nowhere.
However, with that being said, it should also be said that this doesn't happen very often. It probably also depends on how involved you as a manager make Origi. Whilst playing a striker for Klopp's Liverpool, your job has traditionally been to create space for the wingers to advance into and to score from. Sometimes you're involved in the build-up for the goals. But mostly it means you work a bit in the dark, as Roberto Firmino has been lauded for, and that could very much contribute to this perception of Origi disappearing in certain games.
Prediction
Personally, I believe Origi will be a success at Milan. There are plenty of reasons why, but mainly because of the advantage I believe his physique will give him in Serie A and his incredible goal-per-minute ratio at Liverpool. The stats show that he is a quality striker, who scores whilst given the nod, but who has had to stand in the shadow of the likes of Mohamed Salah, Sadio Mané, Roberto Firmino, Diogo Jota, and Luis Díaz. All players who have made themselves very hard to move in the pecking order.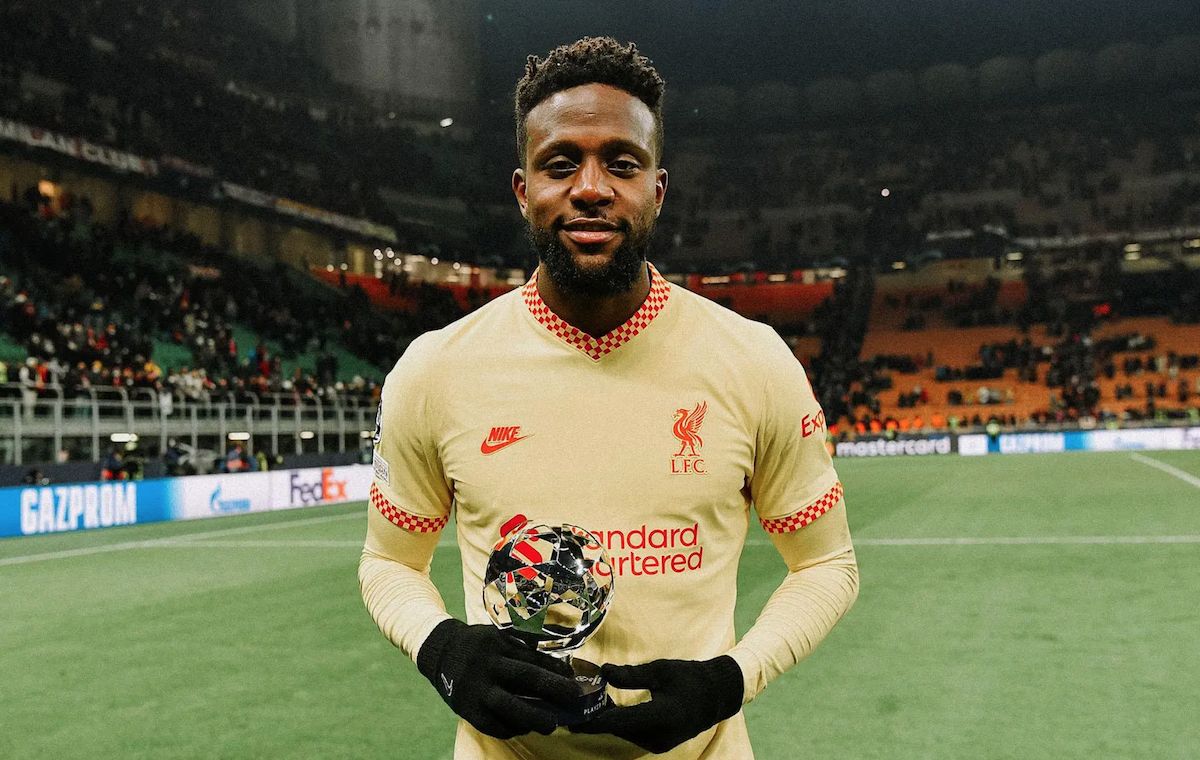 Signing for Milan can become the opportunity Origi has needed to show his quality. Even though Olivier Giroud might start the season as the main striker at Milan, given his performances throughout the Scudetto-winning season, Origi will get more opportunities at Milan than he did at Liverpool. It might be from the bench in the beginning, but the appearances he will get from the bench at Milan are likely to be longer than those at Liverpool.
He might also need some time to get into the Italian way of football, Milan's system, and the overall culture in Italy which differentiates itself from the culture in England – but when all that is accomplished Origi will show his class in the Rossonero shirt. This is his moment, the moment he has waited so long for.
Transfer rating: 7/10