Milan goalkeeper Gianluigi Donnarumma has admitted he likes the idea of spending his career with the Rossoneri.
The 17-year-old has never looked back since becoming Milan's teen sensation after replacing Diego Lopez between the sticks.
With an agent like Mino Raiola, there is no guarantees surrounding the future of the player, but 'Gigio' insists his heart is in Milan.
"I really like the idea of renewing, and I also like to think about a long-lasting relationship with Milan over the years," Donnarumma told Gazzetta dello Sport.
"Conceptually, I'm not someone who has a problem with the thought of spending my entire career at the same club."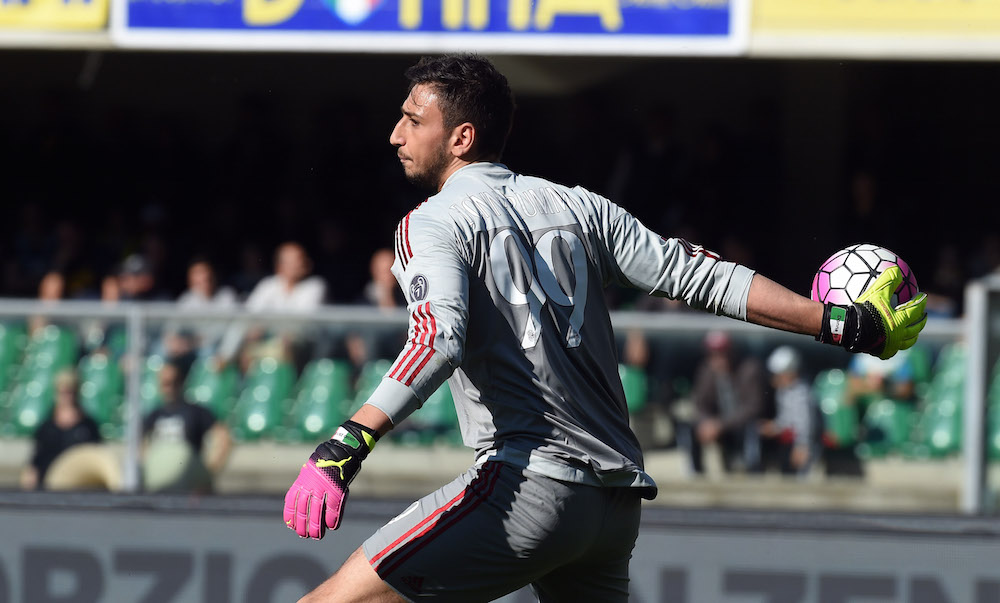 "And because I've always been a Milan fan, I'd also say that the captain's armband would be a dream, the culmination of a journey. Everything in its time though."
Donnarumma was asked how it felt to be one of the only players not to be jeered last season.
"I was very pleased to be appreciated like that, but hearing all those whistles is difficult to accept. I understand though, as a fan I'd whistle too
"What do we need to improve? The lapses in concentration. We can't hide though, we set out to reach Europe, then we'll see which Europe that will be.
"All I'll say is that we can't see Milan out of European competition. The competition will be tough, but Leicester teaches us something…"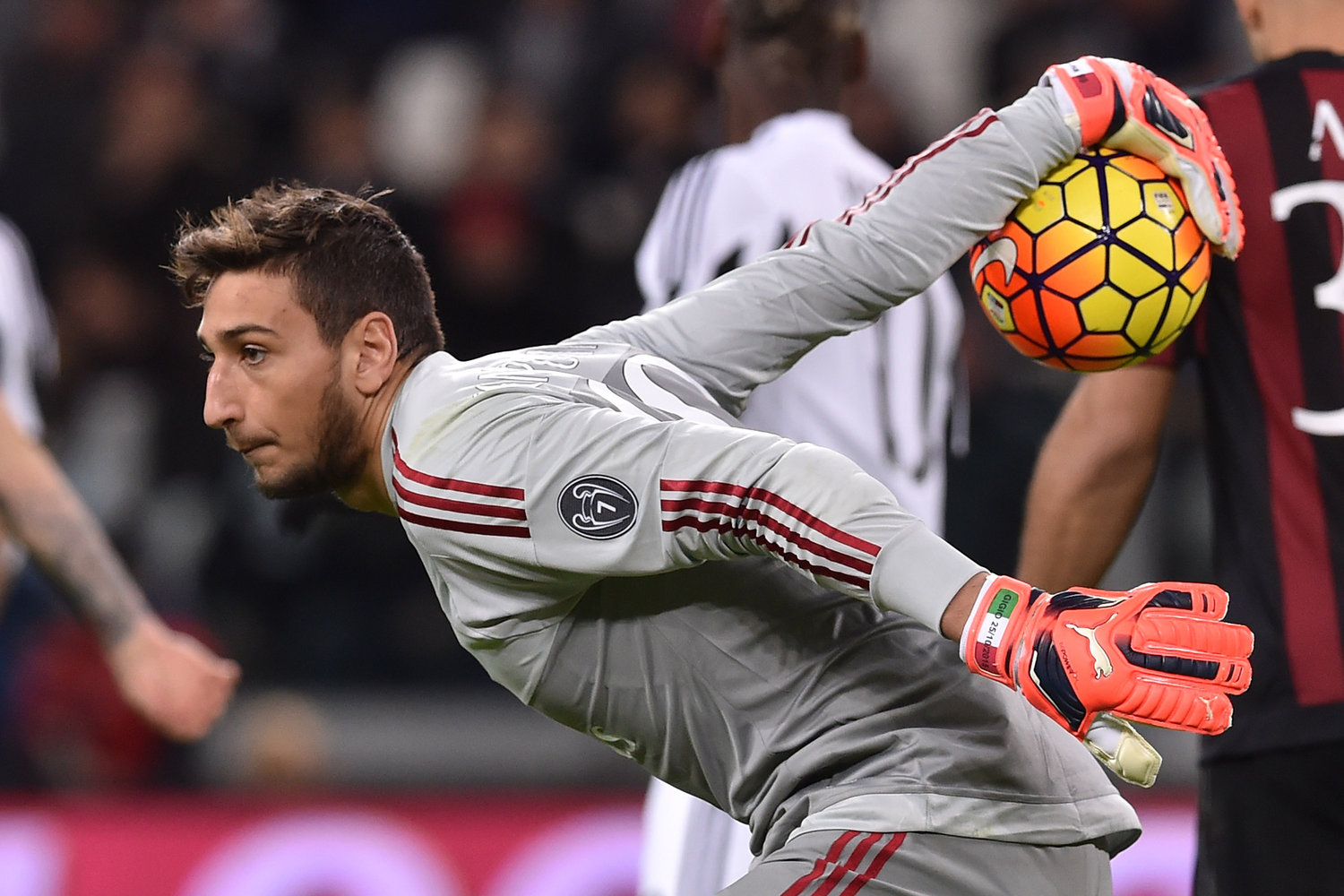 Finally, the young 'keeper was asked about his first game and life away from the field.
"It was the day before Milan-Sassuolo and we were in a training camp at Milanello," Donnarumma recalls, having been handed his debut by Sinisa Mihajlovic.
"He [Mihajlovic] took me aside and asked if I felt ready. There and then I was astonished, I didn't expect it, but he knew he could count on me.
"He showed a lot of faith in me? That's true, and I'd love to see it happen more. I see too little courage, we should be more daring and give more chances to young people.
"Christian Abbiati? I miss him, but I hear from him regularly and he's still a reference point for me. He always tells me to continue like this.
"He reminds me that on his debut at San Siro, he also conceded a goal on his post as happened to me against Sassuolo, so he tells me that I've got his career ahead of me: maybe!"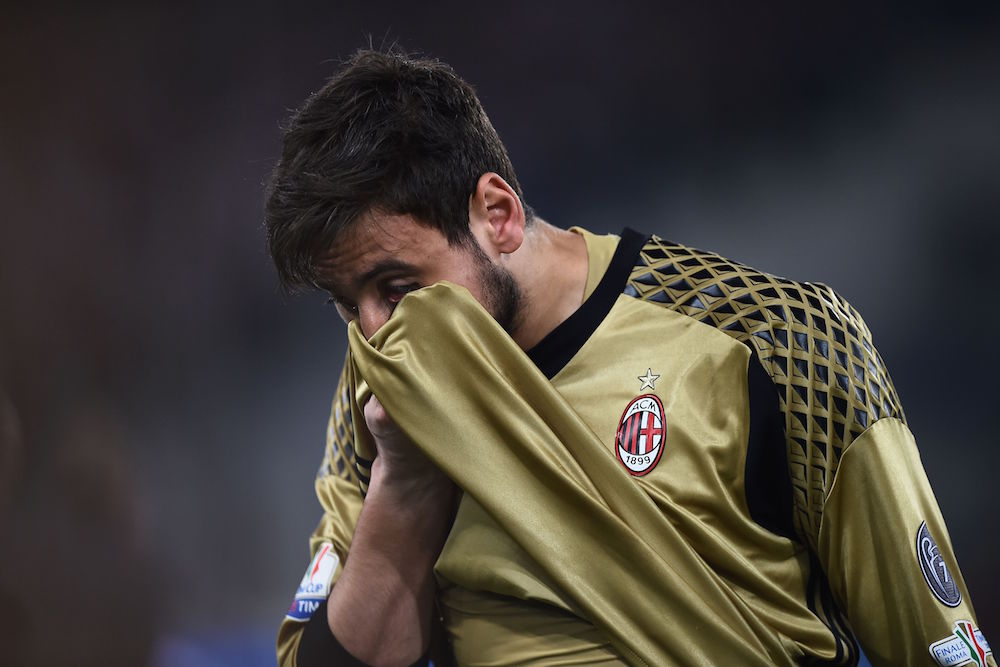 "When he said goodbye to football and raised his arms up, I didn't expect it. I was frozen and then I started crying.
"As for Diego Lopez, I've always had a great relationship with him. Even when I became the starter he stood by me and gave me a lot of advice. That helped me not to feel guilty…
"Sometimes I feel the anxiety coming, but I work hard to keep it under control. I don't think I have any psychological secrets, just playing PlayStation to relieve tension.
"What do I play? FIFA '16 of course! I bought myself on the transfer market, I spent €5m!
"Am I worth more in real life? I try not to think about that. It's all happened very quickly, I try to live in the moment and not limit myself.
"As a fan, seeing myself in Milan is a great feeling, but it's still a bit 'strange'."
Quotes via football-italia