AC Milan goalkeeper Gianluigi Donnarumma is not going to join Juventus in the future, the 17-year-old goalkeeper's brother has told Il Corriere dello Sport. 
Donnarumma is the most exciting prospects of Italian football and his contract with the club expires in June 2018. The Rossoneri, however, are failing to find economic agreement with Donnarumma's agent Mino Raiola over a contract extension with Juventus that have reportedly joined the race to sign the promising goalkeeper.
Donnarumma's brother Antonio, however, has denied that the 17-year-old goalkeeper will ever join AC Milan's hatred rivals.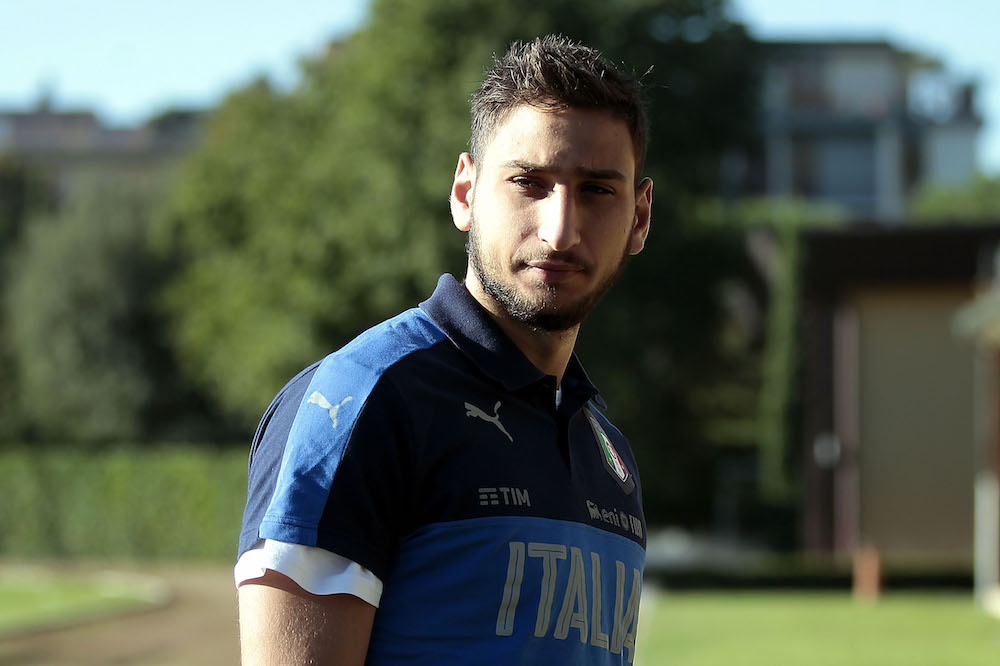 "He's not going to leave AC Milan at all. I talk with him every day. We don't talk about football too much, but he's happy at AC Milan, is a huge fan of the club and he's not going to leave in the future.
"When we were kids we used to watch the best saves of the best goalkeepers on YouTube, my favourite was Oliver Kahn."
"Buffon, however, is the number one in the world. Gigio can be Buffon's heir but not at Juventus, Gigio is a huge AC Milan fan and is not going to leave the club. He has an incredible personality. He never seems to be too worried really.
"I had been playing for AC Milan when I was 15, it was an incredible emotion. Leaving home when you are young is never easy, but one has to make sacrifices in order to succeed."