New signing Leo Duarte has revealed that he is fulfilling a childhood dream by joining AC Milan.
Duarte became fifth summer capture for Maldini and the rest of the Rossoneri leadership on Thursday, following Theo Hernandez, Rade Krunic and Rafael Leao, Ismael Bennacer.
The 23-year-old arrived in Milano last Wednesday ahead of his €11million move to Milan.
Now, Duarte has given his first interview to the Milan TV, revealing his delight to join the club.
"I am very happy to be here. It is the first time I have been in Milan, everything is very beautiful," he said.
"I look forward to joining the team, helping my teammates and integrating as soon as possible.
"When I think of Milan I can think of evenings when I watched the Champions League matches with my father, supporting the Rossoneri. Today my dream has come true. Every child dreams of being part of this great club.
"My father has always been a great fan of Paolo Maldini. I had the honor of seeing him up close, another dream comes true. I hope I will be able to honor this shirt, I will give my best."
Duarte also revealed that the first contacts over a move to Milan came from his father's idol.
"The first person was Paolo. I was at the mall when I received the call. When I read the name I started shaking. I replied, but I didn't know what to say, I was very nervous. Glad to be here, luckily everything went well."
He will link up with one of his former team-mates at Flamengo in Lucas Paqueta.
"He [Paqueta] is sending me many messages, asking me how he is, what I am doing. He told me he will be available for anything.
"He integrated himself here, he spoke very well about the club and the city. I am very happy to return to play with him."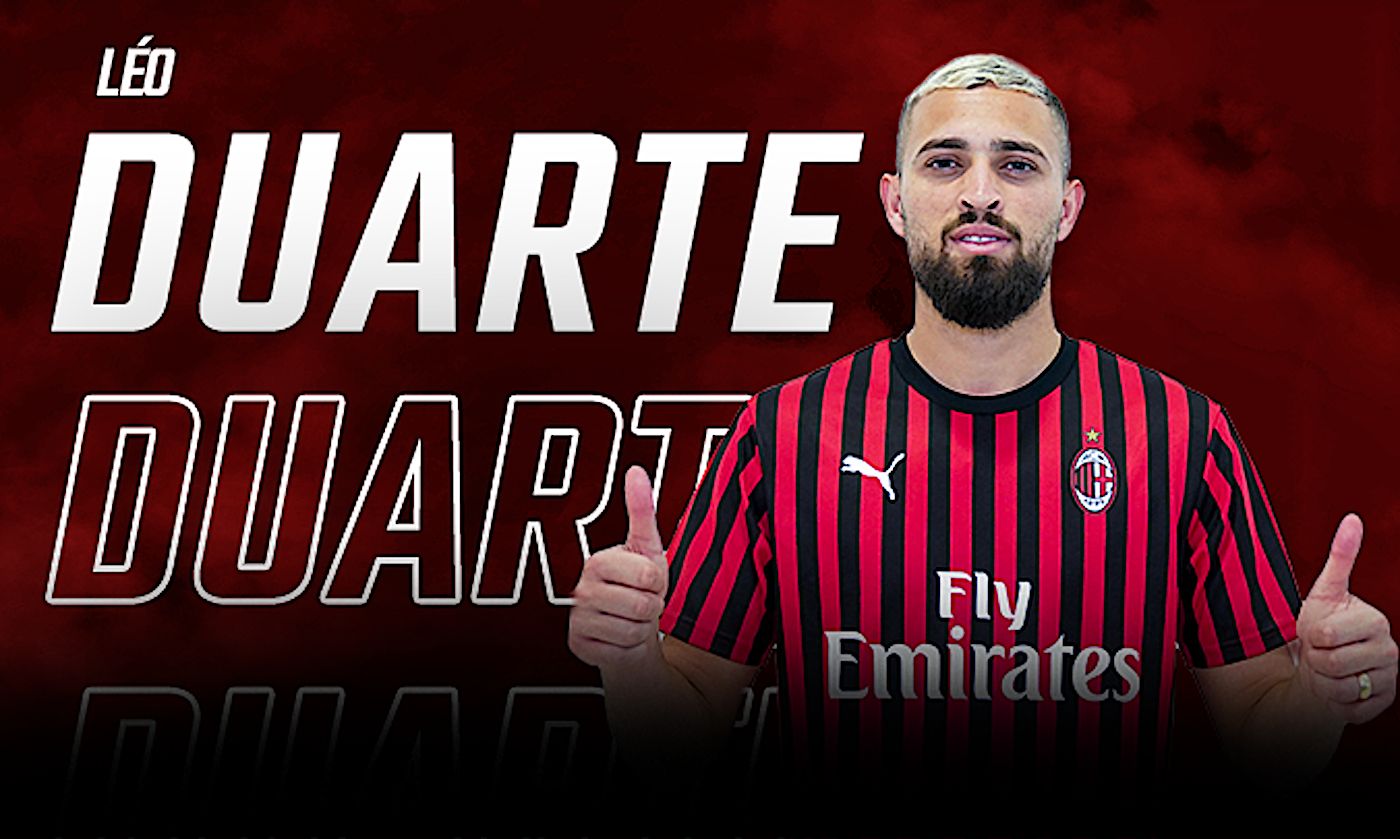 On choosing the number 43: "It's the number I had at Flamengo. I grew up with that number, that's why I chose it."
Former Milan star Serginho even compared him to Thiago Silva, a player Duarte has revealed is a source of inspiration to him.
"I admire Thiago Silva, a really great player. I'll be very happy already being able to reach half of what he did here. What I can always guarantee is commitment and desire to win. I won't give up on even a ball, that's a promise. "
On San Siro: "I have never been to the San Siro, it will be another dream that comes true for me. It is a stage for great players and big games. It will be a great honour for me to play in this stadium.
"I'm more excited to meet my new teammates and to wear this shirt. I will always give everything, I will work hard to achieve my goals. Come on Milan!"
READ MORE: Leo Duarte insight: Scouting report, statistical comparison, rating and more…