The public debate has ended for AC Milan and Inter's stadium project in the San Siro area, but the clubs are still somewhat in the dark with regard to the outcome. Meanwhile, Sesto San Giovanni is still an option. 
The Rossoneri are tired of the bureaucratic delays – courtesy of politicians, conservative groups and many unreasonable laws – and are thus considering building the stadium in Sesto San Giovanni. More specifically, where the former steelworks were located, also known as the Falck area.
This area is privately owned and the Sesto council is more than happy to welcome both Milan and Inter, meaning it could be a quick turnover from a decision to the start of building. A factor that is very appealing to Milan and RedBird.
Having said all of this, talks are still ongoing for the San Siro project and a public debate has now been initiated. This hypothesis shouldn't be ruled out, therefore, but Milan now have a backup plan to turn to even in the near future.
So, where is Sesto San Giovanni located? It's north of the inner city and that's why it's not under the jurisdiction of the Milan council, but rather its own. It's not far away from the city, though.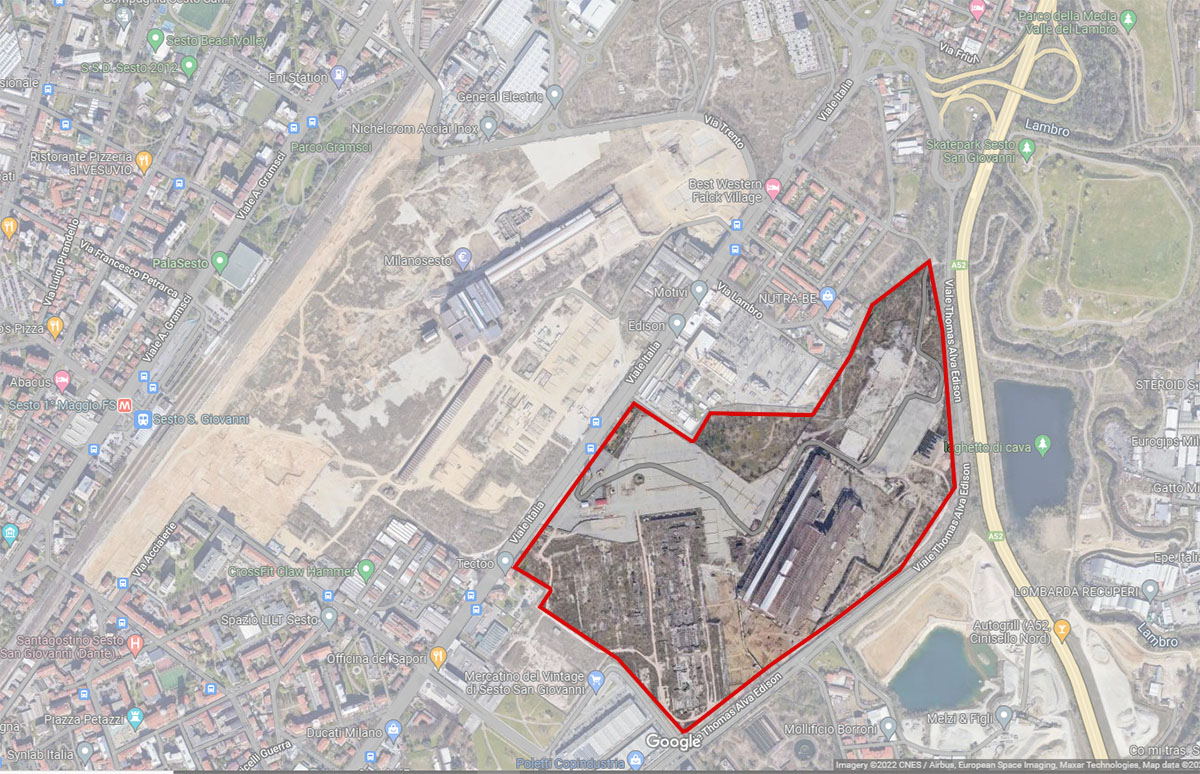 Thanks to the Metro connection, as line No.1 has Sesto as its final station, you can travel from the Duomo to Sesto in just 18 minutes. There is also a railway station, which can take you to Garibaldi in a mere 13 minutes. Furthermore, Linate Airport is 14 minutes away by car.
To put this in perspective, it takes around 20 minutes to get from the metro station at San Siro to the Duomo. Of course, some might feel hard done by the potential change, depending on where they currently live and the distance to San Siro. In any case, transportation to Sesto San Giovanni is not a problem.
Over the last few years, several investments have been made to modernise Sesto and the council has decided to focus heavily on greenery. More details on this can be found on the official website but, for example, a large green park near the Falck area has been designed and is in the works.
It's an important path that the council has chosen, given that especially the steelworks area looked (and still looks to some extent) very unappealing previously. Constructing a world-class football stadium is thus something that the council welcomes a lot, given that it will continue their project and also attract more people.
For Milan, as said, it's an area that appeals to them given the ability to build a stadium without any delays. And they might do it without their city rivals Inter, getting a home for themselves for many years to come. The design in the pic above, by the way, is just an initial one to gauge the possibility of the area.