Zlatan Ibrahimovic is ready to return to AC Milan for a third spell at the club, but this time he will be bringing a briefcase with him rather than his boots.
As per widespread reports, Milan have found total agreement for the Swede's return which will be officially announced potentially as early next week. Ibrahimovic's role will be that of a 'super consultant' to president Gerry Cardinale, which is a hybrid between the roles of being a general director in the technical area and a commercial figure linked to RedBird Capital.
Ibrahimovic will not have a specific role within the organisational chart, it has been confirmed to us. The 42-year-old will assist the management team led by Antonio D'Ottavio and Geoffrey Moncada, also having a say on the transfer front, team management and commercial and communication strategies.
Read also: Is Ibrahimovic's return really that necessary?
Ibrahimovic, who celebrated his first birthday without football last October, decided to hang up his boots at the end of last season. His second spell at Milan culminated in winning the Scudetto in the 2021-22 season, his fourth league title in an illustrious career after those with Inter, Barcelona and Paris Saint Germain.
The Swede left football playing with 571 goals in 1000 matches for club and country, becoming one of the greatest strikers in history. Now, however, he wants to write a new chapter in his legend, this time as a collaborator.
How Cardinale convinced him
Ibrahimovic's return to Milan was strongly endorsed by Cardinale , the number one of RedBird Capital, the American fund that took over the Rossoneri club in 2022. Cardinale has always appreciated Ibrahimovic's charisma, personality and competence, which he considers a value added for the Rossoneri project.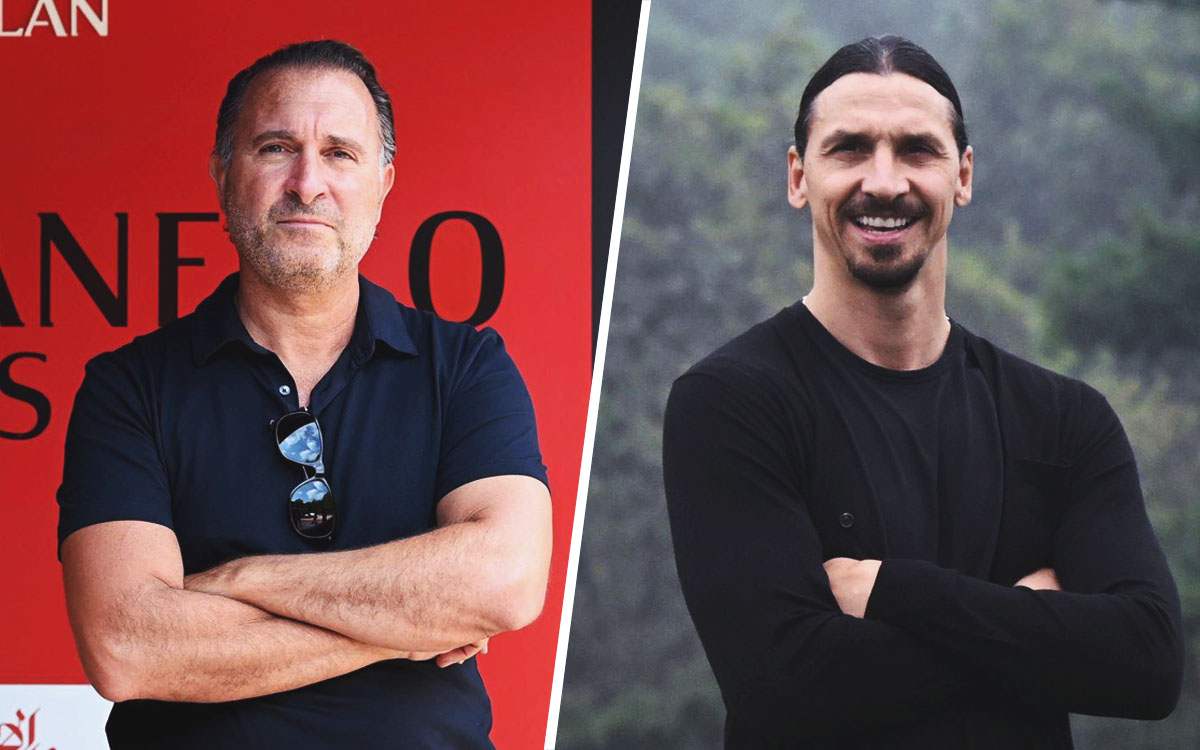 The Swede, in fact, will not just be a representative figure, but a real man of trust for the president, who will be able to count on his experience and his vision of football. Ibrahimovic will have an active and decisive role in the Milan transfer market, both incoming and outgoing, in agreement with D'Ottavio and Moncada of course.
Furthermore, he will have the task of identifying and promoting young talents, both from the first team and from the youth sector, following his motto: "Give space to young people, but only if they deserve it."
The glue between Milanello and Casa Milan
Ibrahimovic will also be a point of reference for the team and for coach Stefano Pioli, with whom he has already worked well in recent years. The former Manchester United and PSG forward will be a sort of intermediary between the pitch and the management, capable of transmitting his winning mentality, his determination and his leadership to the players.
Furthermore, Zlatan will be a privileged interlocutor for the media, both Italian and international, contributing to strengthening the image and reputation of Milan in the world. It is a figure similar to that of Maldini but more closely linked to RedBird, and without an official position like technical director.
tic tac tic tac pic.twitter.com/4eA07M73Dq

— Zlatan Ibrahimović (@Ibra_official) November 7, 2023
Ibrahimovic, therefore, is ready to start his new challenge at Milan, with the aim of bringing the Rossoneri club back to the top of European football. The Swede, who has already won 33 trophies in his career, has already demonstrated his enthusiasm with an 'enigmatic' tweet in which, simulating the sound of the hands of a clock, he is preparing to announce his return to Milan.
The idea of ​​having Ibra back at the club excites those connected with the club across the board from Pioli to CEO Giorgio Furlani, who on Tuesday before the PSG game commented as follows: "I would be happy to be able to work with Ibrahimovic again, he is a number one."
Paolo Scaroni, president of the club, also expressed happiness at Zlatan's imminent return to Milan: "The door is open for him. And, most importantly, Pioli is also in favor: after two and a half years together, he knows well how much the Swede could dare in terms of motivations."
Agreement close but not imminent
According to what was stated by ANSA, an agreement is close between Ibrahimovic and Cardinale for the Swede's involvement in a role that has not yet been communicated. The announcement, however, is not imminent.
Why is that? Well, as always the filing of the final details require some patience. Cardinale was present at San Siro for the Champions League match against PSG on Tuesday night and he met Ibrahimovic to define the modalities of the former striker's involvement.
These were clearly very positive talks and the conclusion should lead to an announcement when all the details have been definitively perfected, as well as the necessary formalities.