A lightning strike. That was what it felt like when French media out of completely nowhere reported that Lille's young Portuguese attacking ace Rafael Leao was joining Milan, after being chased by half of Europe throughout the summer.
Rafael Leao was one of the big revelations in the 2018/19 Ligue 1 campaign, and naturally, as a result, he was one of Lille's most stand out players.
Tiago Fernandes, who worked with him at Sporting's Youth Academy told L'Équipe upon his move to Lille that he thought of Leao as better than Cristiano Ronaldo at the same age.
His former Sporting manager, Jorge Jesus, have said that Leao reminded him of the legendary, and one of the most prolific Portuguese strikers in history in Rui Jordão – who scored 226 goals in 390 games throughout his career.
But to start from the beginning, Leao's story is special. As he joined their academy at the age of 9, he was deemed as a wonderkid and one of Sporting Lisbon's biggest talents as he climbed the ranks of the green and white club of Portugal's captital.
As a 16 year old, whilst still being a junior, he made his senior debut for the Sporting reserves – and scored – when he got substituted on in a game against Braga B in 2017. But his real Sporting debut took place on February 11th 2018 at only 18 years of age.
He scored his first goal for Sporting a few weeks later against Porto – resulting in him also becoming Sporting's youngest player in history to score against their bitter blue and white rivals.
However, his adventure at Sporting got an abrupt ending in 2018 when around 50 masked supporters of the club intruded the training ground, while practice was in progress, and assaulted players and leaders.
In his first interview with Milan, Leao describe himself as "fast, I like to take on my man 1v1, I like to produce assists and I'm competent to score goals as well".
This correlates well to why he was so successful in Lille. During his season in Lille he was highly praised by teammates, managers and opponents because of how difficult it was to stop him. He scored eight goals and two assists in 24 games, but that does not paint the full picture of his impact.
As could be seen in his Milan debut in Kosovo against HL Feronikeli he's an excellent ball carrier, getting the ball from point A to point B. He thrives in tight spaces and have no problem whatsoever at getting past the players trying to defend him. His technique, close control and pace makes him very hard to keep in check.
On top of this, Leao is a very intelligent player who sees and reads the game well, off the ball he takes runs which creates spaces and chances for his teammates and he know when and where to pick a pass.
This makes him fit well into both Giampaolo's system well and a partnership with Krzysztof Piatek. Giampaolo usually likes to have two different profiles of strikers filling the two positions up top in his 4-3-1-2.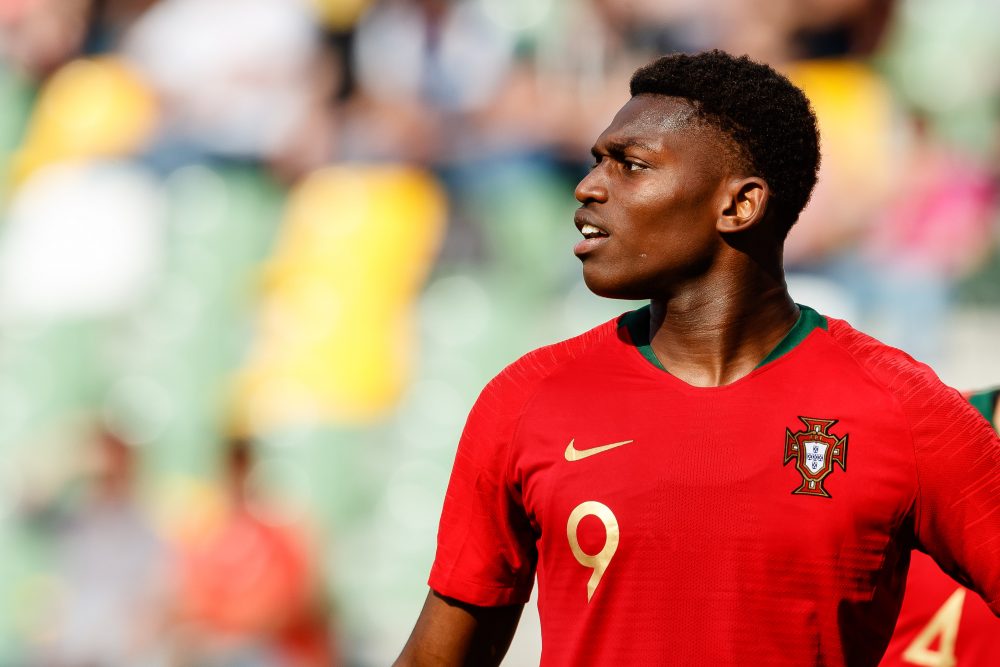 A clinical striker at the tip and a more roaming, playmaking forward as a support man. Piatek is certain to fill the former role and Leao is looking to fill the other one as his qualities will benefit Piatek a lot.
Leao spoke on his potential partnership with Piatek at Milan, telling the club's website: "Playing with two strikers gives you better chances to score than with one.
"One can stay center and focus on scoring and the other has more freedom to roam and create. Piatek is an excellent striker and I hope to provide him with lots of assists."
Leao's technical and ball moving qualities makes him fit perfectly in Giampaolo's system, on top of his roaming and opening runs, as Giampaolo founds his offensive play on quick movements, few and fast touches on the ball and rapid transitions.
For Leao, a move to Milan was a dream coming true. As a young boy he admired and looked up greatly to the team, idolising a certain Rossonero player: Kaká.
He said to Milan's YouTube channel: "I used to always play with Milan on the Playstation as a kid. It was a really strong team, and a team that won the Champions League many times. It's very great to be here."
With those quotes, Leao follows the pattern of Krunic, Bennacer and Duarte to have a bond and relationship with Milan before joining – something Maldini and Boban seem to put a lot of weight on in the recruitment this summer to ensure dedication to Milan and to develop true Milan DNA.
On paper, this is a match made in heaven.
READ MORE: Rafael Leao insight – Scouting report, statistical comparison, rating and more…