After four consecutive clean sheets, Milan traveled to Florence with the hopes of clinching the win against Fiorentina, who have had a mixed season, but La Viola came out on top. 
The game didn't start off well for Stefano Pioli and his men as the first half was dominated by Fiorentina, who were unfortunate not to be ahead at half-time. Maignan denied them on several occasions and there was also a goal-line clearance by Fikayo Tomori.
Early in the second half, Tomori went from hero to zero as he conceded a very sloppy penalty that was converted by Nico Gonzalez. Milan tried to react and had a couple of good chances but instead, Luka Jovic doubled the lead in the 87th minute.
Milan did find a goal in the end through Theo Hernandez in the 95th minute, but it was too late to make anything else out of it. It was an unexpected collective drop in quality by the Rossoneri and here are five things we learned…
1. Maignan's efforts not enough
The Frenchman had a lot on his plate on the night as he managed to make several saves to deny Fiorentina. Unfortunately, it wasn't enough as the defenders in front of him really did disappoint and allowed too many clear chances.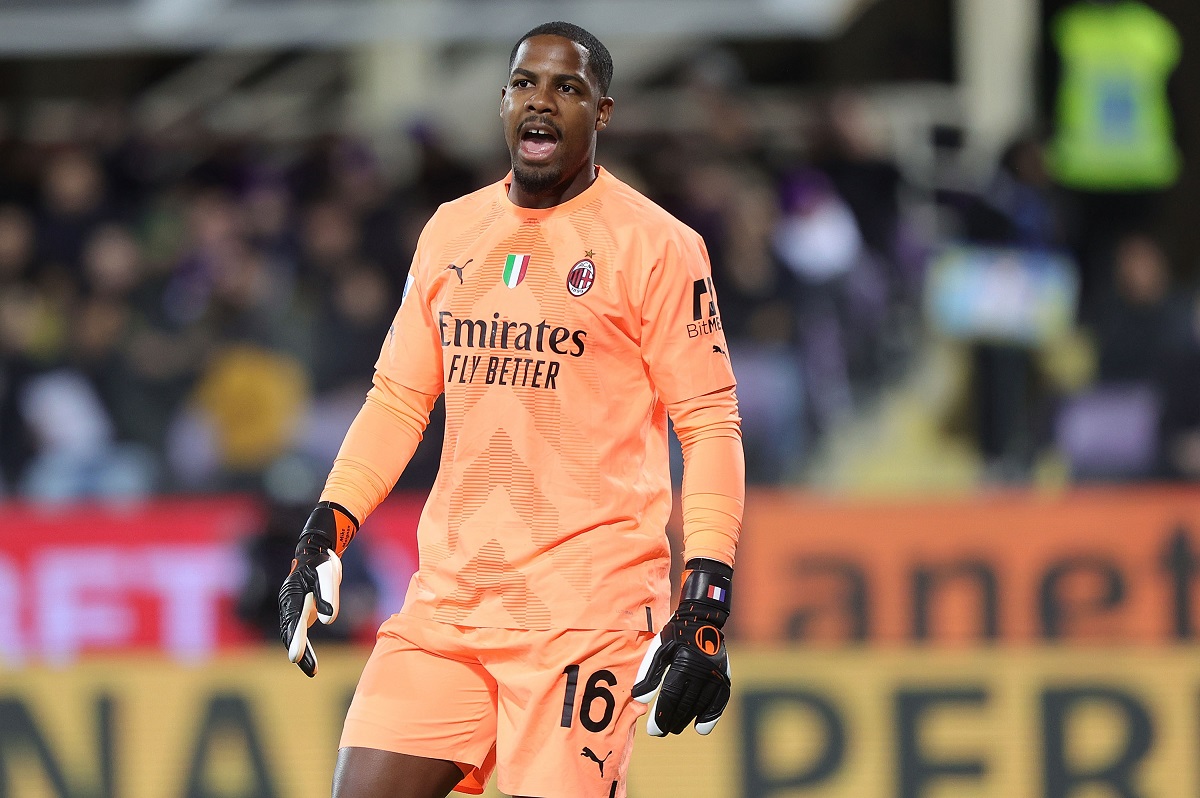 It was, however, a reassuring performance by the Frenchman who recently got back from an injury and there is no doubt he will be a crucial part of how the season ends for Milan, both in Italy and in the Champions League.
The keeper also got the highest rating in our post-game ratings, which says a lot about the rest of the squad, given that Milan lost the game.
2. Defensive collapse
After four consecutive clean sheets and really impressive defensive performances, it was a real letdown against Fiorentina as Malick Thiaw, Fikayo Tomori, and Theo Hernandez just weren't for the challenge, and that proved costly in the end.
It was unusual for Thiaw to commit that many mistakes and he lost his marking on the second goal. Tomori gave away a very sloppy penalty in a situation where Thiaw could have intervened to help him and neutralise Ikone. It was very hard for Milan to claw back after that penalty kick, especially given they were already struggling to create chances.
Hernandez was also beaten on several occasions and he was nowhere to be found on the second goal with Fiorentina exploiting the space he left empty. A very underwhelming performance that mustn't be repeated against Spurs if Milan want to advance to the next round of the Champions League.
3. Toothless without Leao
It was always going to be rough without Rafael Leao but following the Atalanta game, you wouldn't have expected Milan to be so toothless in attack even if their star man was unavailable.
Unfortunately for Pioli, Ante Rebic was nowhere near as dangerous as the Portuguese. The Croat almost never made the right decision and was selfish at times when he could have passed to a teammate for a big chance. It's obvious that Rebic isn't good enough to be a replacement for Leao and he may be on his way out in the summer.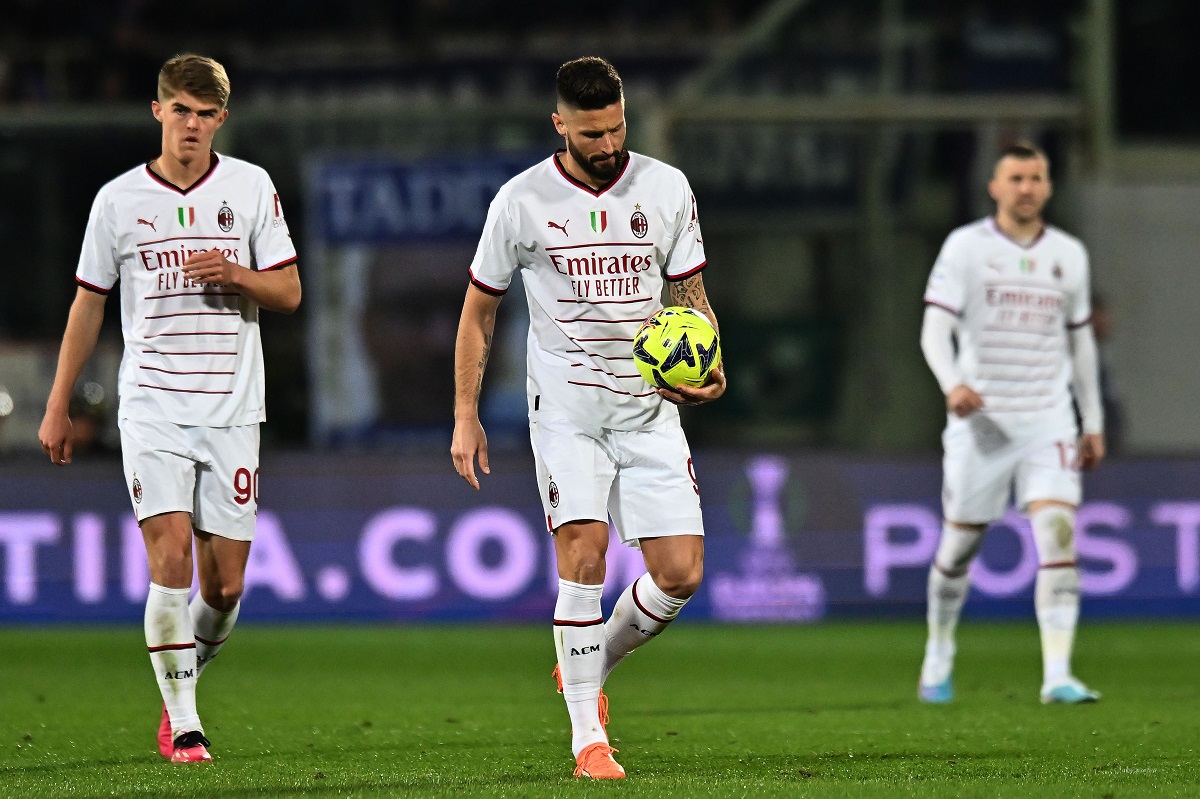 Charles De Ketelaere was another one that didn't particularly shine although the Belgian did have his moments, unlike Rebic. But in the end, he didn't threaten Fiorentina either.
Following two consecutive games in which he scored, Junior Messias also underperformed against La Viola as he failed to make the most out of a clear header in the first half.
4. Tonali and Bennacer struggling to keep up
Ismael Bennacer was back in the starting XI after recovering from an injury, but he wasn't on the needed level to help his team escape from Fiorentina's press, which might have been expected after weeks of absence. He was also subbed off fairly early, which was probably for the best as Pioli will need him well-rested against Spurs on Wednesday.
Sandro Tonali was also sub-par in that midfield as he failed to help in both phases of the game, and he lost multiple duels throughout the game. The Italian can and must do more.
5. The forward dilemma 
Olivier Giroud started the game up front and had a couple of good chances that he couldn't convert. And apart from those chances, he was very poor throughout his time on the pitch.
Divock Origi and Zlatan Ibrahimovic were introduced in the second half, with the Belgian being probably the worst performer on the night as he failed to make any impact on the game yet again.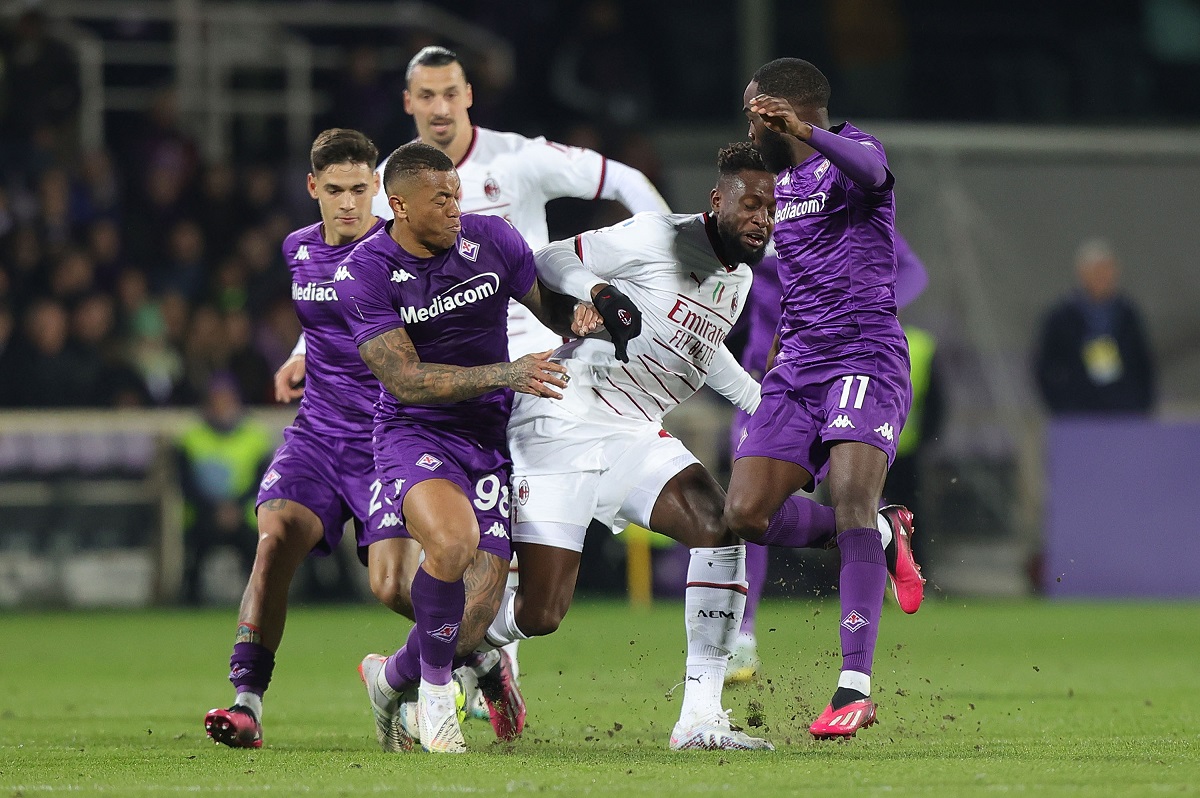 The Swede, on the other hand, was quite good with his build-up play and he involved himself in the game. However, it remains to be seen how many minutes he can actually play on a high level and he is definitely not a solution to the attack given his age.
The management will have the tough job of finding a striker that can actually make a difference and also create chances for himself, as this has been an ongoing issue for Milan for years.