David Beckham is one of the most famous sportspeople ever to have lived. He is a household name that is known by almost everyone around the globe. 
Both his parents were avid Manchester United fans, who travelled two hundred miles regularly to Old Trafford to watch United in action. The Londoner signed for Manchester United schoolboys on his fourteenth birthday. This was a huge deal for him and his family members. He played alongside some great footballers with his youth team known as 'the Class of 92'. Paul Scholes, Gary and Phil Neville, Nicky Butt, and Ryan Giggs were some of the excellent footballers Beckham played with. The standard on the training ground and the pitch were high, and he knew if he wanted to make it he would have to play exceptionally well week in, week out. 
Manchester United
As a Manchester United fanatic, putting on that famous red jersey was everything Beckham had dreamed of. After catching Sir Alex Ferguson's eye in the youth system, Beckham became a regular in United's starting eleven. When former captain Eric Cantona retired from football, the famous number seven shirt became available, and the manager gave it to Beckham. 
During his time at Manchester United, Beckham went on to win the FA Cup twice, the Premier League on six occasions, and he also won the Champions League in 1999, in which Beckham was involved in creating both of United's injury-time goals. In that same season, Beckham came runner up for the Ballon d'Or and the Fifa World Player of the Year award. 
The England international spent over ten years at Old Trafford, but like many other big-name players at the club, he had a falling out with the manager. Sir Alex Ferguson felt that no one at Old Trafford was bigger than the club, and hated the media attention that surrounded the superstar.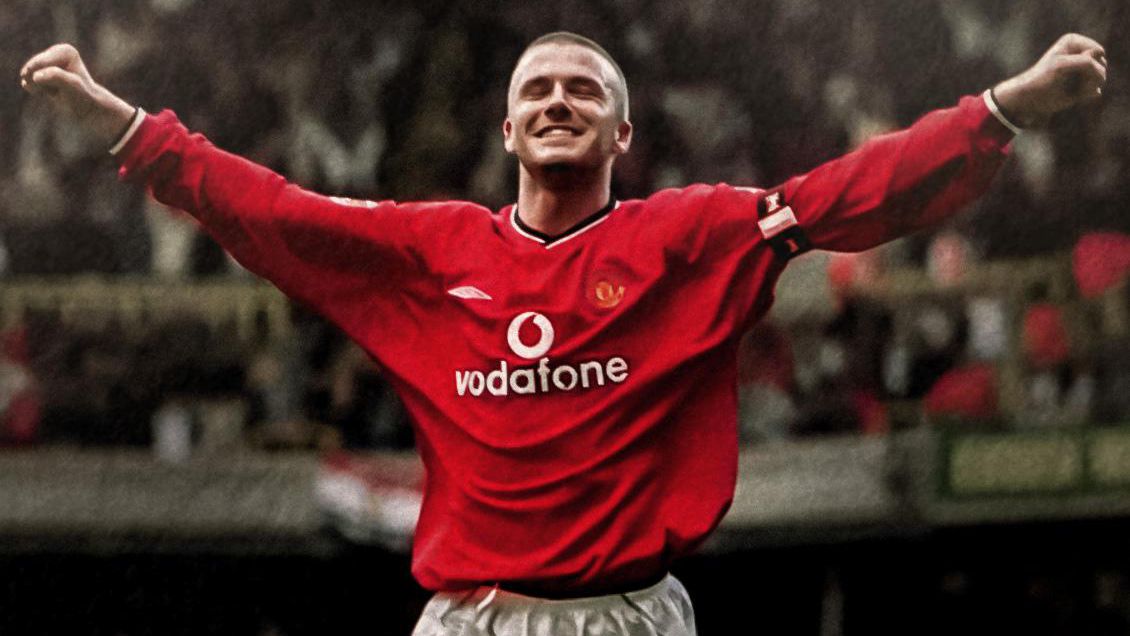 Manchester United lost an FA Cup tie to bitter rivals Arsenal at Old Trafford, and after the game finished Beckham was involved in an altercation with the Manchester United boss. It was inevitable that the midfielder was to part ways with the club he loved so much. 
Real Madrid
There were plenty of rumours in Spain and England that Beckham was destined to join Barcelona, but instead, he joined their most fierce rivals Real Madrid. He was surrounded by some of the best players on the planet such as Zinedine Zidane, Roberto Carlos, and arguably the best striker in the world at the time, Brazilian Ronaldo.
Football fanatics around the globe were very excited to watch such incredible footballers play together. Unfortunately for Beckham, his stint at Madrid wasn't as successful as his time at Old Trafford. He did manage to get the most assists in the La Liga in the 2005/06 season. 
For those involved in advertising, Beckham was a dream come true. Not only did Madrid sign the English footballer to help the team succeed on the pitch, but they wanted to invest in Beckham to help them financially off the pitch. He was known throughout the globe, not just for his football skills but because of his dashing good looks. This made him the most marketable footballer in the world, which excited Madrid's president at the time. 
Beckham once again found himself in trouble with the manager, and after a rift with Fabio Capello, his time at Madrid was up. 
America Bound
If you were going to put a bet on a casino online where Beckham was going to end up next, you would have had incredible odds on him joining an MLS side. America was desperate to create a popular domestic league.
After they hosted the World Cup in 1994, the MLS League began. The owners of LA Galaxy knew they needed a big name to help grow the league's popularity, and when David Beckham was put up for sale, they didn't waste any time and managed to sign the midfielder in 2007.
This shocked the footballing world, as Beckham kept himself in good physical condition, so it was obvious he had a long way to go before retiring. Many people questioned his love for the game, and why he was going to play in a league with players that were not at the same level as he was. 
However, it seemed he thoroughly enjoyed his time in LA. He played 118 competitive matches for LA Galaxy and won the MLS Cup on two occasions. People around the globe tuned in to watch him play in America, and he managed to return to England for international duty too. 
AC Milan
During the MLS preseason, Beckham joined the Italian giants AC Milian on loan on two occasions. This was a great opportunity for him to keep fit so he could get the chance to play for his national side, plus, he got to play for one of the biggest clubs in the world in a league he had yet to play in. Milan fans were delighted to see the England international play for their side.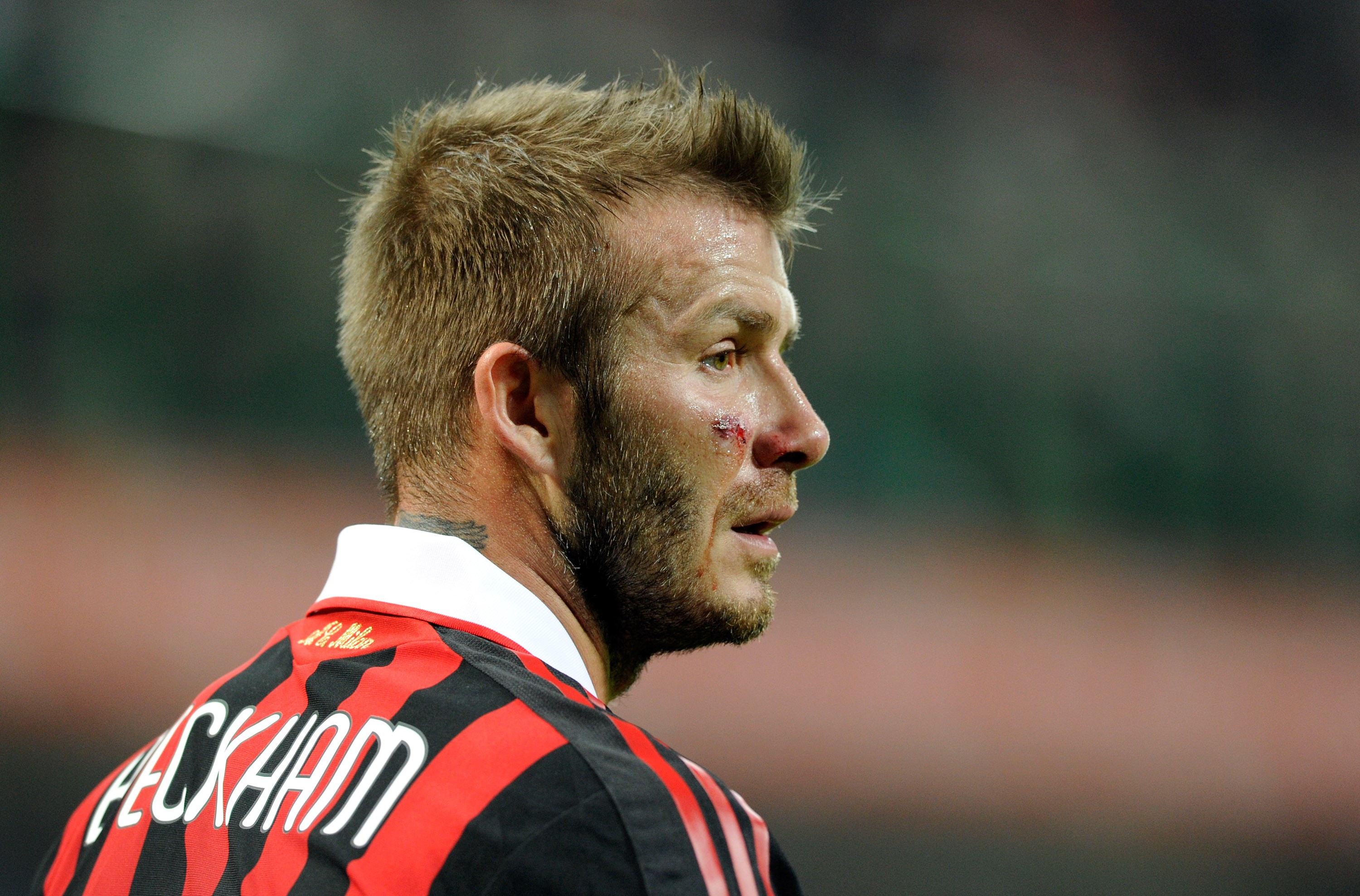 For Beckham, to play against his former club Manchester United for AC Milan in the Champions League was incredible. He never got a chance to say his farewells to the Old Trafford faithful when he left for Spain. Although Milan went on to lose the tie, Beckham was applauded by both sets of fans. He played 29 times for Milan and scored twice. 
PSG 
The final club Beckham played for in his incredible career was PSG. After leaving America, he signed a five-month deal with the Paris club. He donated every penny he made playing for the side to a children's charity in the French capital, which delighted local fans. 
While in France, he won the domestic league and became PSG's 400th player to win the competition. At the end of the season, Beckham hung up his famous Adidas football boots and called it a day. He will be remembered all around the globe for his incredible free kicks, crosses, and different hairstyles! 
Conclusion
Although Becks doesn't play football anymore, he is still very much involved in the sport. He invested in his football club, Inter Miami, and has recently hired former Manchester United and England teammate, Phil Neville to manage the side. He also makes appearances at a lot of big football games and is heavily involved in charities and other organisations. 
---
READ MORE: Tactical quandary, market demand and a dangerous precedent – Analysing Milan's Romagnoli dilemma