Patience and football fans are a combination that seldom goes together, but when it is exercised the fruits that are produced are some the best and most satisfying.
Milan can be said to have utilised a patient approach ever since the Paolo Maldini, Ricky Massara and Geoffrey Moncada trio were formed, which is necessary with a limited budget. They often show loyalty and benevolence towards young prospects, knowing the course the club is on overall.
However, there is one player in particular – in the eyes of certain sections of the fan base and the media – for whom that rule does not apply. Charles De Ketelaere has struggled so far and he was the marquee signing after a Scudetto win, it is useless to deny the facts, yet there are precedents which offer the Belgian encouragement.
A number of young players have been brought in who all made significant impacts at Milan despite a tough start. These players were purchased for relatively small fees and have become integral parts of the team, providing the squad with energy, talent, and quality. Can De Ketelaere follow suit?
Sandro Tonali
Sandro Tonali, signed from Brescia in 2020, he has quickly become a fan favourite. Despite recently turning 22 years old, he has already established himself as an irreplaceable and core player in the team's midfield.
He is known for his excellent passing, dribbling, and defensive skills, and he clearly has a bright future ahead of him. However, the start of his Milan career was not all roses.
Tonali made his debut for the Rossoneri on September 21, 2020, in a 2-0 victory against Bologna. He played the full 90 minutes and impressed fans and pundits with his performance.
It took some time for him to establish himself as a regular in the starting line-up. In fact, it is fair to say he struggled, which thinking back now seems a far cry from the almost Gattuso-like stalwart he is becoming.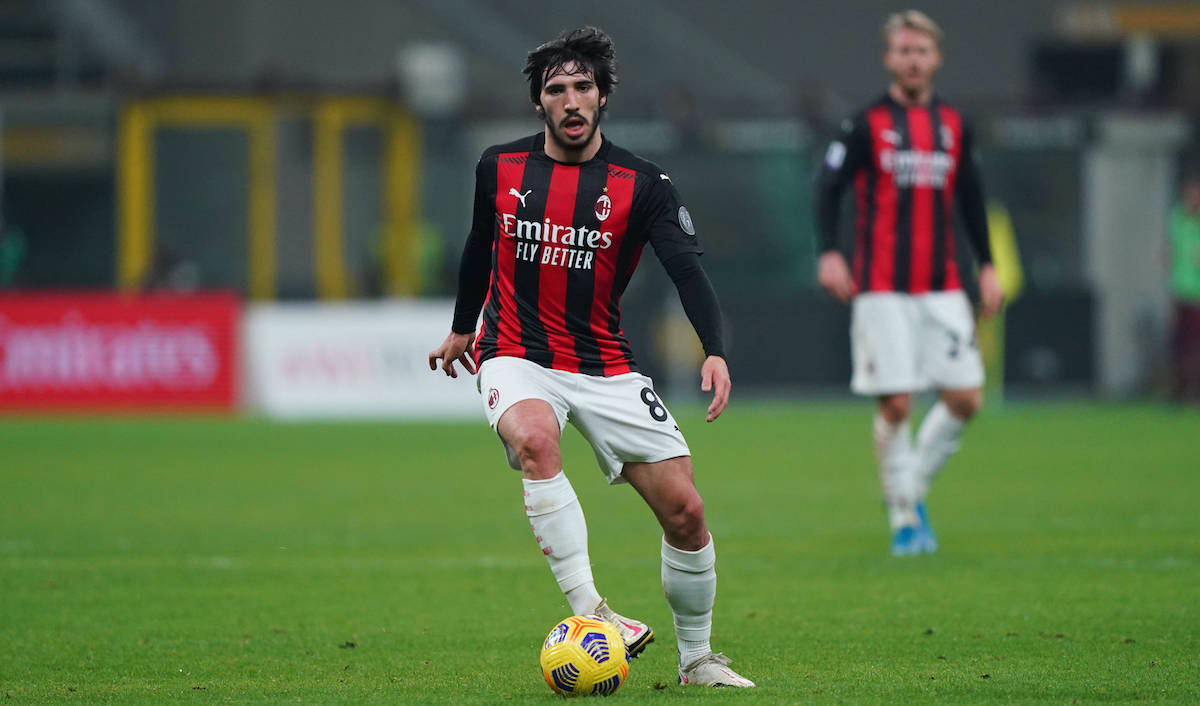 Again, in reality Tonali's performances were well below par on his debut campaign and he faced much criticism for not being as influential as many had hoped. Some fans and analysts believed that he struggled to adapt to the pace and physicality of Serie A.
In total, Tonali made 37 appearances for Milan during his first season, scoring only one goal and providing four assists. He played in various positions, including central midfield and as a defensive midfielder.
Despite this, as we know the rest is history Milan decided to activate the option to buy in his loan deal, paying a reported €10m to Brescia to make the move permanent. This is where the patience comes in: Tonali is the beacon of what Milan is and will be for years to come. 
The club clearly saw potential in Tonali and believed that he could develop into a key player for them in the future. The patient approach and belief in such a raw talent has clearly paid dividends, to the point that we have still not seen the full potential of Sandro, and there are levels he can still aspire to and should reach.
Rafael Leao
Rafael Leao, signed from Lille in 2019 when he was only 20 years old and has since become the focal point in attack and the name most synonymous with Milan's phoenix-like resurgence. 
Leao's first season at Milan was somewhat underwhelming, as he struggled to adapt to Serie A and the demands of playing for a big club. He joined Milan from French club Lille in August 2019 for a reported fee of €28m, making him one of the most expensive signings in Milan's recent history.
In his debut season, Leao made 31 appearances in the league, scoring six goals and providing two assists. He often looked lost on the pitch, lacking confidence and struggling to impose himself on games.
He was also criticised for his poor work rate and lack of defensive contribution, which are crucial aspects of Milan's playing style. However, Leao's struggles in his first season were understandable, given that he was just 20 years old and playing in a new league with different tactics and physical demands.
Many Milan fans were disappointed by his performances, as they had high expectations for the talented young forward. It took a couple of years for Leao to really find himself and show his full potential at Milan.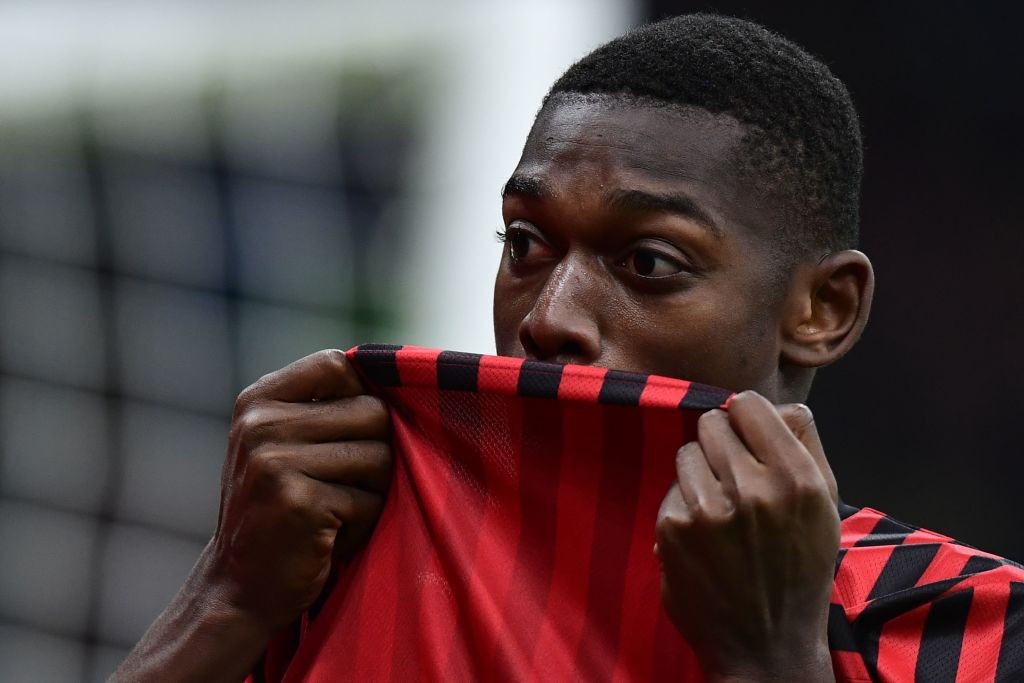 In the 2020-21 season, he started to make more of an impact, scoring seven goals and providing four assists in 30 Serie A appearances. He also became more of a team player, working harder off the ball and contributing to Milan's pressing game.
Fast forward to last season Leao just became a different beast. Deservedly winning the Serie A MVP award and alongside Mike Maignan, Milan simply would not have won the Scudetto. To say that about a then 22-year-old is incredibly impressive.
Just like Tonali, Rafa's success was not immediate, in fact it was slower than Tonali's and even more frustrating, seeing as he cost more and at times didn't look interested or engaged.
That as clearly changed and Leao is a star on the precipice of really exploding to the world. People now associate Milan with Rafa, he is the Rossoneri's new poster boy, liking to Kaka and Pato of old, to name but a very small sample.
Let's hope all progresses well with the renewal – as confidence is truly growing and growing and an extension for the first time every genuinely feels more likely than now – and that Leao continues to improve and reach his Ballon d'or level potential. 
Ismael Bennacer
Bennacer was signed from Empoli in 2019, and he has also becom a key player for the Rossoneri. He was only 21 years old when he joined the club but as is the common theme of this feature, his first season – the 2019-20 campaign – was a mixed bag.
The Algerian joined with the presumption from all that he was a promising talent who could bring creativity and energy to Milan's midfield. Bennacer started the season slowly, struggling to adapt to the pace and demands of a big club in Italy's top flight, and his disciplinary record showed.
He also faced stiff competition for a starting spot in the midfield, with Lucas Biglia, Franck Kessie, and Giacomo Bonaventura all vying for playing time. Yet, as the season progressed, Bennacer began to find his feet.
He gradually established himself as a regular starter, impressing with his ability to drive the ball forward and his tenacity in the tackle. The former Arsenal academy man also showed an excellent range of passing and a willingness to take risks in the final third.
By the end of the season, Bennacer had become an integral part of Milan's midfield, helping the team to a sixth-place finish and qualification for the Europa League.
He had shown flashes of brilliance during his time at Empoli, but it was only after moving to Milan and experiencing the demands of a bigger club that he was able to fully develop his game.
In his second season at Milan, which was the 2020-21 season, Bennacer continued to impress. He formed a formidable partnership with Kessie in midfield, helping Milan to a second-placed finish in Serie A and qualification for the Champions League for the first time in seven years.
Bennacer has quite simply become an immovable part of Pioli's Milan. It could be easily argued that along with Mike Maignan, Leao and Theo Hernandez (more to come on him), without Bennacer the team suffers immeasurably.
This is especially true as he is a midfielder, the part of the pitch where games are won and lost, and this is no truer than his recent game winning goal against Napoli in this year's UCL quarter-finals.
The now 25-year-old continues to be a more silent but vital part of Milan's continued growth. His ability to control the tempo of the game, break up opposition attacks, and provide creativity in the final third make him an invaluable asset to Milan and a player to watch in the years to come.
Pierre Kalulu
Kalulu is slightly different to the players mentioned so far, because he was a complete unknown when he arrived. He was signed from Lyon in the summer of 2020, being only 20 years old when he joined, but what makes Kalulu stand out was the fact he had never played a senior game prior to joining.
When Milan signed Kalulu it was seen as a relatively low-risk move. He was a young and unknown player, while the 'transfer fee" paid by Milan was reportedly around €500k which is simply a development fee, a very low amount for a player with his potential.
At the beginning of the 2020-21 season, Kalulu struggled to find his place in the team and was mainly used as a back-up option for the starting defenders. However, he was given some opportunities to play due to injuries and suspensions to other players.
In those games, the Frenchman showed glimpses of his potential, with his pace and physicality standing out. Despite the lack of expectations, Kalulu has shown that he has the talent and the determination to succeed at Milan.
He made his senior debut for the club in a Europa League match against Sparta Prague in October 2020. Kalulu's versatility has been a key asset for Milan, as he is capable of playing in multiple positions across the backline.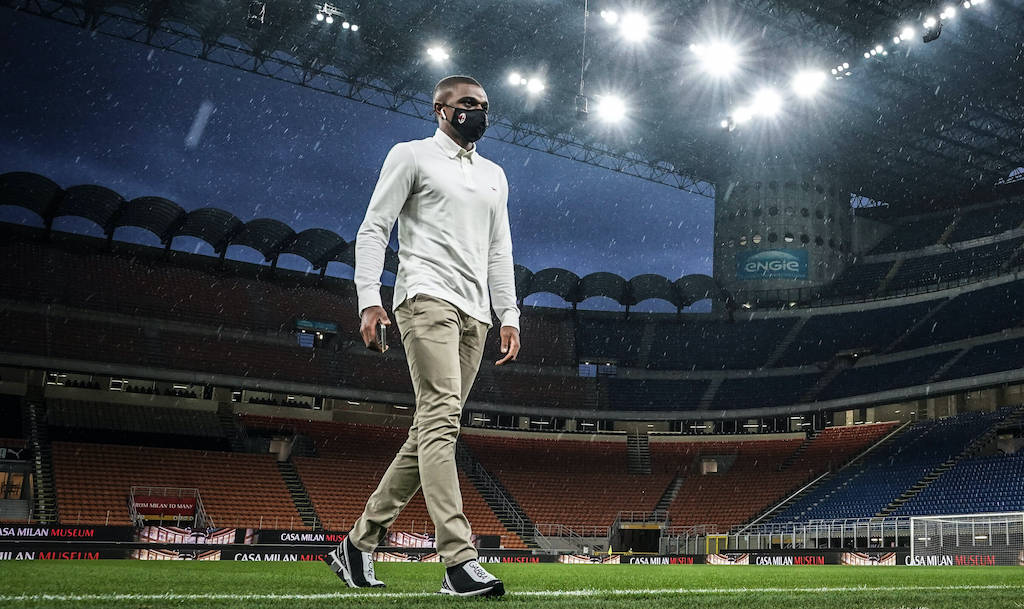 He has been used primarily as a right-back, but has also played as a centre-back and a left-back when needed. As the season progressed, Kalulu's performances became more consistent, and he began to earn more playing time.
The Lyon-born defender was particularly impressive in Milan's Europa League campaign, where he played a key role in helping the team reach the knockout stages. His athleticism and speed make him a difficult player to beat, and he has shown a willingness to get forward and contribute to the attack as well.
The way he slotted into the current Milan team as if he was a seasoned player who had seen it all – when in fact he was the opposite – highlights his maturity for his age and his ability to develop and improve very quickly. 
Looking at an economic perspective, Kalulu – other than a Milan Primavera player going up the rankings – would signify one of Milan's biggest success stories and capital gains if he were ever sold.
Having been bought for such a nominal fee as discussed above and now boasting a value of well over €30m (as per Transfermarkt) he has quite simply been nothing short of a blinding success. 
Theo Hernandez
Finally, we come to Theo Hernandez, a left-back signed from Real Madrid in 2019 who has been one of the most important players for Milan in recent seasons.
He was only 21 years old when he joined the Diavolo, and he has since become one of the best left-backs in the world because of his attacking prowess, pace and defensive new-found defensive skills, but it wasn't always that way.
It would be fair to say that he took some time to adjust to life in Serie A. In his first season with Milan, he played 28 league games and scored 6 goals, but he also struggled defensively and received a total of 9 yellow cards and he was even behind Ricardo Rodriguez in the pecking order at the start.
It was in his second season however that Hernandez really found his feet. He was a key player in Milan's strong start to the 2020-21 campaign, contributing 6 goals and 2 assists in the first 10 games of the season. He also improved defensively, making more tackles and interceptions than he had in the previous year.
As the season went on, Hernandez's performances continued to impress, and he finished the campaign with 7 goals and 4 assists in 31 league appearances. He was named in the Serie A Team of the Year and also won the award for the best left-back in the league.
In the current season (2022-23), Theo has continued to be a standout performer for Milan. He has scored 3 goals and provided 5 assists in all competitions, and his defensive contributions have also been impressive he also still can get even better.
He is often praised for his pace, dribbling ability and attacking threat, but he has also shown improvement in his positioning and decision-making.
The Frenchman's first couple of seasons at Milan were a period of adaptation and development, but he has now become one of the team's most important players and one of the elite in his position.
If Leao or Tonali already had large hype and high expectations, then Kalulu was a rough diamond and an unknown, Theo probably falls in between. However, Paolo Maldini knows talent when he sees it and his mission to Ibiza proved to be a worthwhile one.
Charles De Ketelaere
Before talking about De Ketelaere, an honourable mention must also go to Rade Krunic,who epitomises the notion of 'going under the radar'. A player bought for less than €10m back in 2019, he has been described on numerous occasions as Pioli's 'Swiss Army Knife'.
He has played in almost every position on the pitch and has grafted hard to prove his worth and value to the team. Not a young player like the others (as he was 25 when Milan bought him), but an air of patience and trust has allowed Krunic to perhaps in time become a really useful player.
To conclude, Milan's recruitment team deserves credit for identifying and signing such talented young players who have become integral parts of the team. Ultimately, what we can learn from this is that perhaps the same discretion and patience should be applied to De Ketelaere.
In comparison to Tonali and Leao's first seasons the Belgian has arguably been worse, and he represents a huge economical investment from Milan, but he admitted himself that adapting to a new club in a new league with a new language in a new country is difficult for a 21-year-old.
With the success stories outlined above and with the management able to utilise a patient approach effectively, we know CDK has the potential to be great. It may be that 2022-23 is not his season, but 2023-24 could well be.