In the final fixture of the Champions League group stages, Milan faced Liverpool in a match that they had to win in order to keep their hopes of qualifying alive. 
Unfortunately, it just was not to be the Rossoneri's night as – despite opening the scoring – they failed to control the game and keep their advantage allowing Liverpool to secure a 2-1 victory with what was a second string line-up aside from Salah and Mane.
With Atletico Madrid beating Porto in the other game, Pioli's men have finished last in Group B, which at this point looks like a blessing considering all the injuries the team has had as they avoid dropping into the Europa League.
As mentioned, Liverpool fielded a very young squad with only a couple of starters present but Milan did not look like themselves and failed to impose any pressure on Liverpool resulting in what was a very poor performance. Here are five things we learned…
1. The small details
Milan managed to take the lead in four of their six Champions League games this season, but managed just one win of those four which shows that they haven't grown enough to be able to manage the game against the big Europeans sides as they have struggled to slow the tempo down and kill games off.
It wasn't any different yesterday as it only took Liverpool less than ten minutes to equalise after Maignan's unconvincing parry into Salah's path while the defence stood still. It was then Tomori with a big mistake at the back as he lost focus and gifted the ball to Liverpool's attack who had a shot on target and again Maignan wasn't convincing, punching to Origi who headed in.
The fact that Milan didn't really make any more big blunders shows just how unforgiving the Champions League can be. If you give half a chance away to someone like Liverpool, even with their second team out, they will punish it. Pioli will need to work hard on the attentiveness of his players if he wants a different Milan in Europe next season.
2. Toothless attack
Up at the other end the forward department did not look pretty for the Rossoneri either, as Messias and Krunic were both struggling to make anything happen from the flanks despite their endeavour to exploit space.
Zlatan Ibrahimovic was somewhat isolated up front and he didn't have much to work with from a service standpoint, whilst Brahim Diaz had a couple of good runs but as usual failed to make a right decision in the final third and was not decisive at all.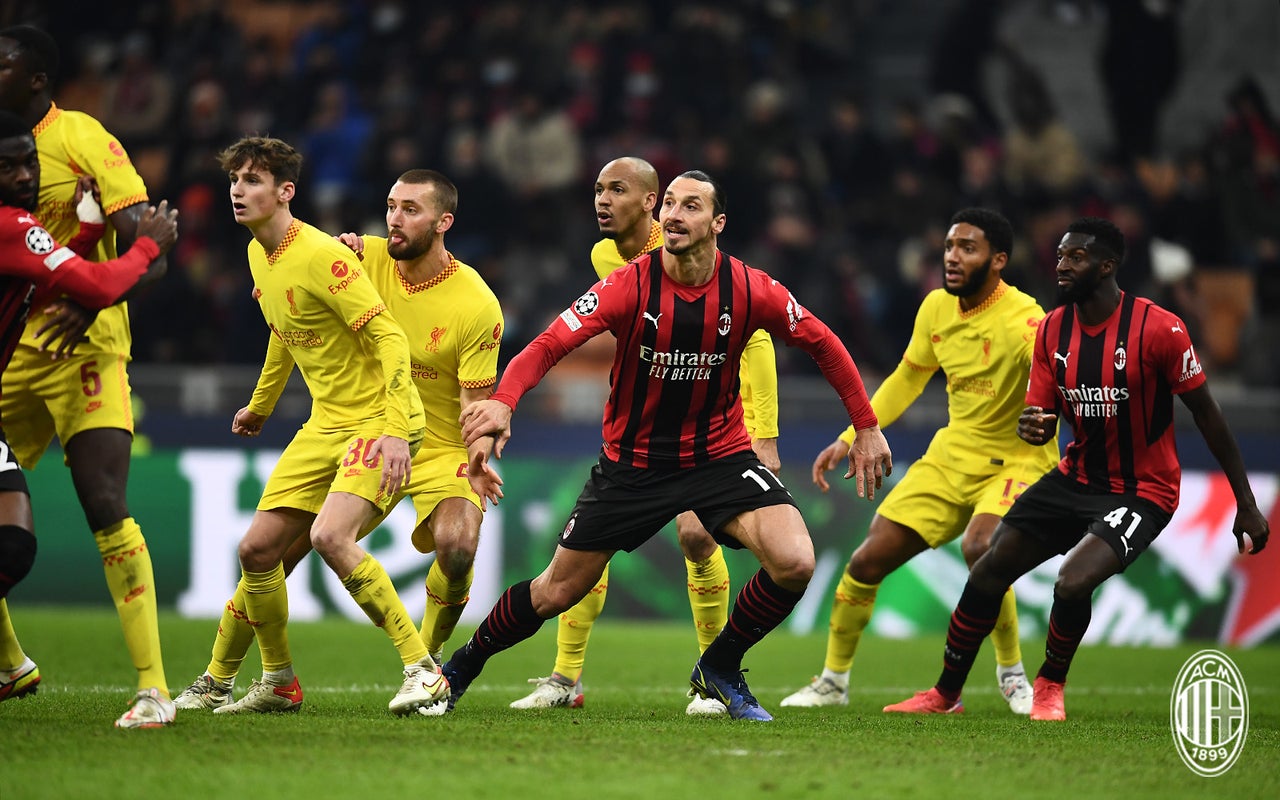 With Giroud, Leao and Rebic all out injured Pioli didn't have much of a choice either meaning Paolo Maldini will have to reinforce this department next summer at the latest, as there is just not enough quality to compete with the best.
3. Big demands, small performances
Franck Kessie was probably the most frustrating to watch out of a bad bunch as he made some very poor defensive choices, one of which resulted in a goal for the opposition as Oxlade-Chamberlain danced around him leading to the first goal.
His awareness and passing was way bellow the standard and he could have brought Milan back into the game when he faced Alisson one on one twice, but failed to equalise because all composure evaded him after Saturday's goal against Salernitana.
We need to mention at this point that Kessie has still not renewed his contract and has been demanding a large salary which would suggest he is one of the world's best, but he clearly needs to work a lot if he were to be labelled that.
4. A bright spot
Sandro Tonali put in another solid performance as he was far better than his partner Kessie. His aggression and desire won him tackles and the Italian was trying to create something for his team by moving the ball vertically, but was let down by the poor quality around him and the lack of movement ahead.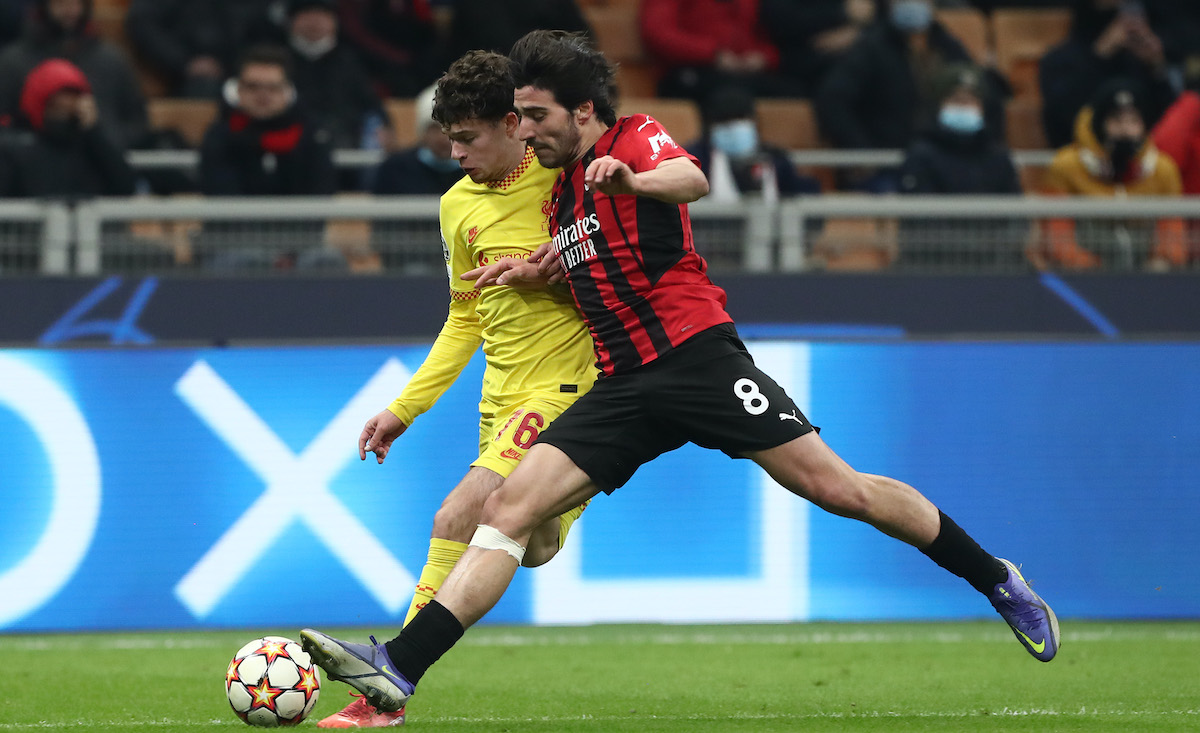 Ismael Bennacer was also involved a lot when he came on as the Algerian wasn't afraid to dribble past players and escape Liverpool's press. His ability to do exactly that and passes with precision make him so valuable and he and Tonali probably need to be in that midfield together more often.
5. Bitter exit, valuable experience
No Milan fan is happy with the Champions League campaign, especially when the Rossoneri were ahead in more than enough games to seal a place in the knockout stage, but it's fair to say that the boys gave it their all and most of them played in the competition for the first time.
This will surely be a valuable lesson for them as they played Europe's best and gained experience that will allow them to better in the coming years. With so many young players in the squad there is only room for excitement, as even Klopp admitted.
---
READ MORE: Tears, money, knowledge and expectations – a reflection on Milan's Champions League return