The crossroads that AC Milan faced in November seems like a distant memory.
Vincenzo Montella's sacking was a monumental decision when you consider the timing, the summer investment he received and the level of overhaul that the squad underwent during the closed season.
Marco Fassone made it clear upon Gennaro Gattuso's announcement as the new Rossoneri coach just what the intentions were for Rino.
"He is not a ferryman, he is the best choice in this situation, he knows what his role is and has accepted it with humility," the Milan director said.
"He knows that in his hands now he has the first team of Milan, something truly great."
The comments were somewhat surprising. Everything seemed to be falling into place for Antonio Conte to return to Serie A with Milan; his future at Chelsea was far from certain, and the vacancy at San Siro appeared to be the kind of opportunity that the former Juventus boss was looking for.
What Fassone said – while honest on the face of things – was expected to be a smokescreen. The general consensus among both the Milan fan base and the opinion of experts was that Gattuso was not yet ready to be considered a long-term option in the Rossoneri dugout.
Why? Well, the 40-year-old is still learning his trade, and came into the role on the back of a questionable managerial history.
The former Milan No.8 lasted just three months as manager of Swiss side FC Sion back in 2013, and then resigned as manager of Crete under a cloud of financial difficulty. That came after he had his most famous moment since playing, as during a press conference he repeatedly swore and banged on the table. To top it all off, he changed his mind the day after resigning, but then re-resigned just over a month later.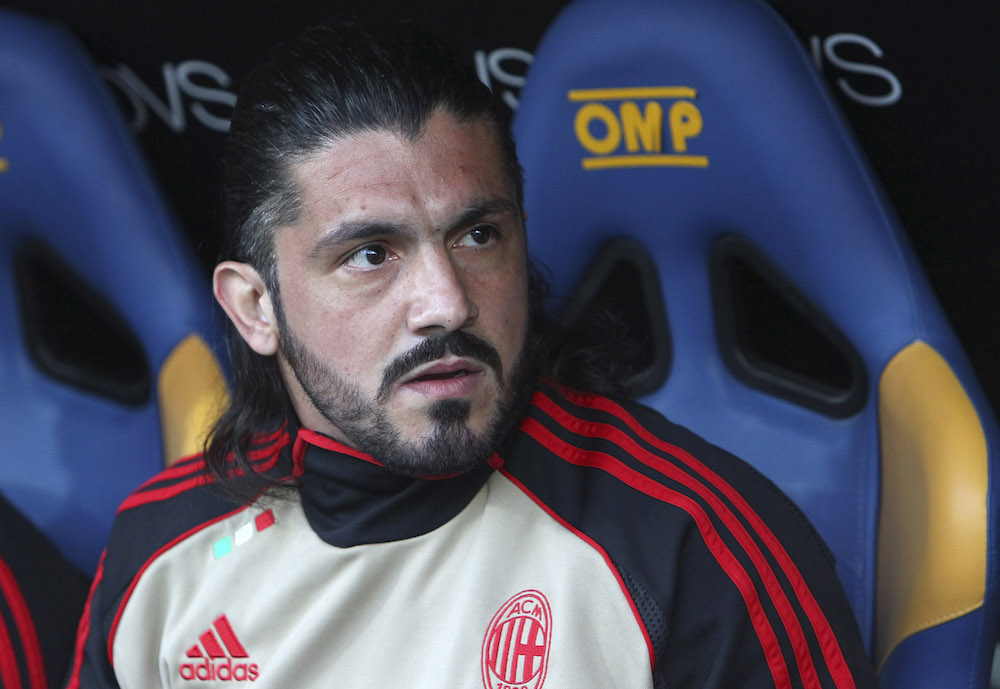 In 2015, Gattuso was named manager of Lega Pro side Pisa, leading them to an impressive promotion to Serie B via the play-offs in the 2015/16 season. The headlines were never far away however, and a month after sealing promotion he quit the club, citing "serious, constant and unacceptable" problems.
Fast forward to May 2017 and the former Rangers man was back with his beloved Rossoneri – this time as Primavera coach. His first ten games contained largely impressive performances, and the team has slipped from third to fifth in the standings since his promotion to first team coach.
Gattuso's start to life at the Milan helm was not straightforward. In somewhat embarrassing circumstances, Serie A's worst side Benevento got their first point of the season in his first game in charge, thanks to a last minute header from goalkeeper Alberto Brignoli.
The stuttering form continued: a narrow home win against Bologna was followed up by a 3-0 loss at Hellas Verona and a 2-0 loss to Atalanta at San Siro. But then things started to change.
An extra-time cup win over Inter followed, and was hailed by many as a possible turning point in the season. Since the defeat to Atalanta, Milan have won five out of seven in the league, conceding just four goals in the process and scoring twelve.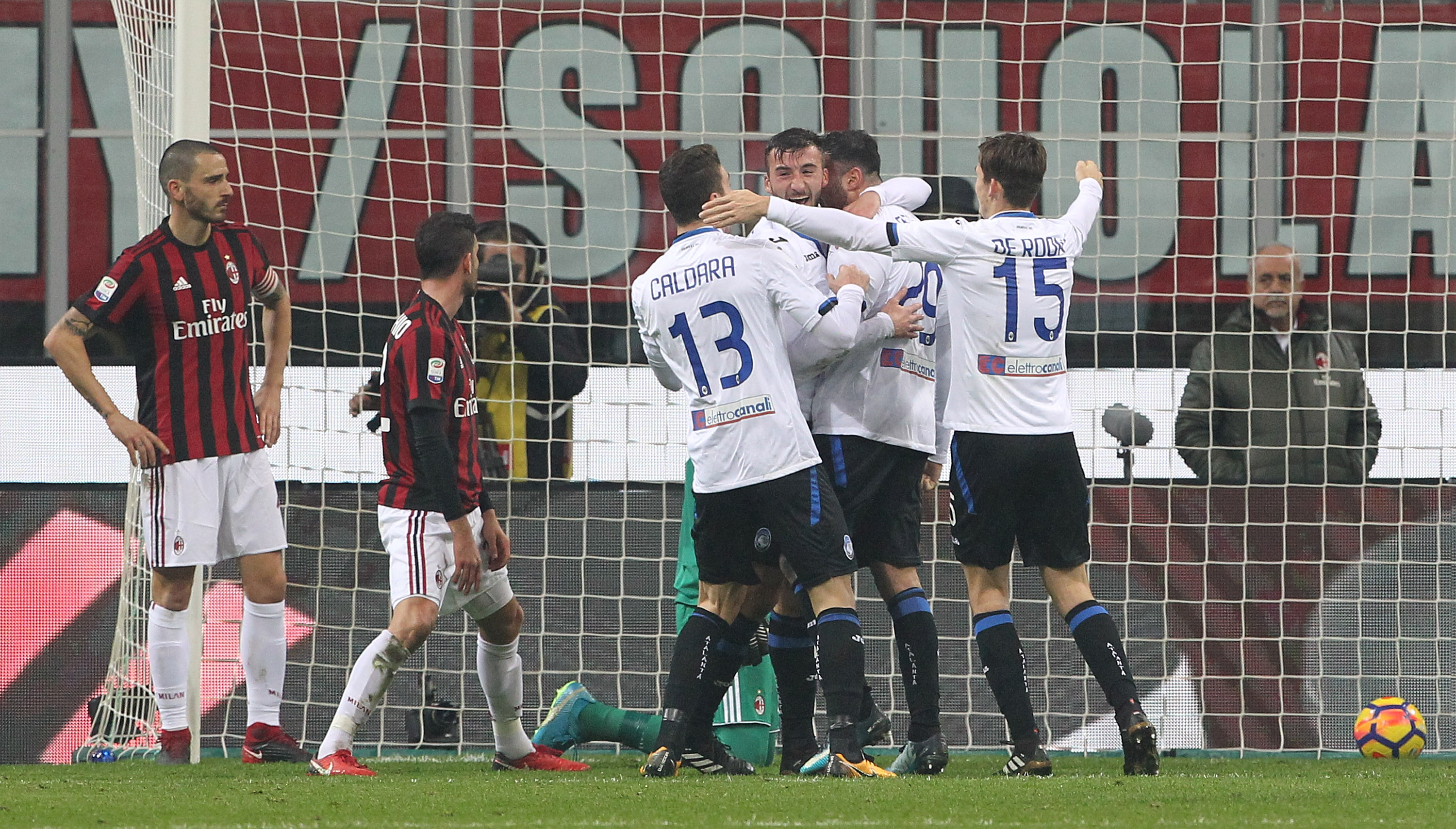 In their last fixture, Gattuso's side shut out Sampdoria, who came to Milano having found the net in all of their last eight league games. In the process, Milan kept back-to-back clean sheets for the first time since January 2017.
Since Rino took charge at Milan, the club has won nine of their 16 games under him in all competitions. The gap to the top four was 18 points when he took the hotseat – it's now seven. Inter were 18 points above their city rivals after 15 games, now they are within striking distance.
What is the reason behind such a transformation? Is Gattuso that much more tactically advanced than his predecessor Montella?
The answer is probably not, but this may have worked in the team's favor. Heading into the season there was too much confusion; such as whether Montella would deploy a three-man or four-man defense, which striker(s) he would use, the position of Suso and the perfect midfield combination.
As referenced by MilanEye, the differences are startling. With four at the back, Milan have accrued 26pts in 13 games this season. With a three-man back line, it's just 15pts in 12 games.
What Gattuso has done so well is bring everything back to basics. Using a 4-3-3 formation, he has implemented a free-flowing style of football that is based on simply keeping it solid at the back and creating chances at the other end.
The signs show that it has worked perfectly. In 2018, Milan have had an average of 18 shots per game. Only Tottenham and Real Madrid have had more in the top five European leagues.
This is the style that Milanisti, historically speaking, have become used to. During the recent home wins over Lazio and Sampdoria, the crowd was absolutely and unequivocally backing the team, making for an almost impressively hostile atmosphere.
Captain Leonardo Bonucci even documented this change in approach after the Sampdoria win, praising Gattuso's commitment to the cause.
"He is the first to start training at Milanello," Bonucci revealed.
"It's amazing how much he fires people up, I don't think I've ever seen anything like it in another Coach. Plus, he has his famous five-finger salute!"
"Now we step on to the field in order to win and not to avoid losing. It has all changed. I don't want to hear the word 'lose' ever again in my career."
Gattuso 😍😁 pic.twitter.com/wtPZdde2Gm

— SempreMilan (@SempreMilanCom) February 18, 2018
The crowd have bought into Gattuso's philosophy, and honestly he now stands on the edge of creating his own legacy. Once a player adored by fans, he has set about becoming the very same as a manager, just as the aforementioned Conte did at Juventus.
There is no better indication of the GattusoEffect™ than the turnaround in form that certain individuals have had. Lucas Biglia looks like the key cog he promised to be when he signed; Giacomo Bonaventura has been in wonderful form since his return from injury; Hakan Calhanoglu has been hugely impressive out on the left and Davide Calabria looks like a completely new player.
The list goes on: Bonucci and Alessio Romagnoli look like an incredibly solid pairing together where once they were shaky and unfamiliar; Patrick Cutrone is continuing to light up the big stage and Franck Kessie is beginning to look like a snip at €28m.
What is his secret? Well, it appears to be nothing other than making the players understand the badge they are playing for. 
"I will always remain heart and grit. The credit goes to the lads, as they just needed a spark to get them inflamed," Gattuso told Mediaset Premium after the win over Samp.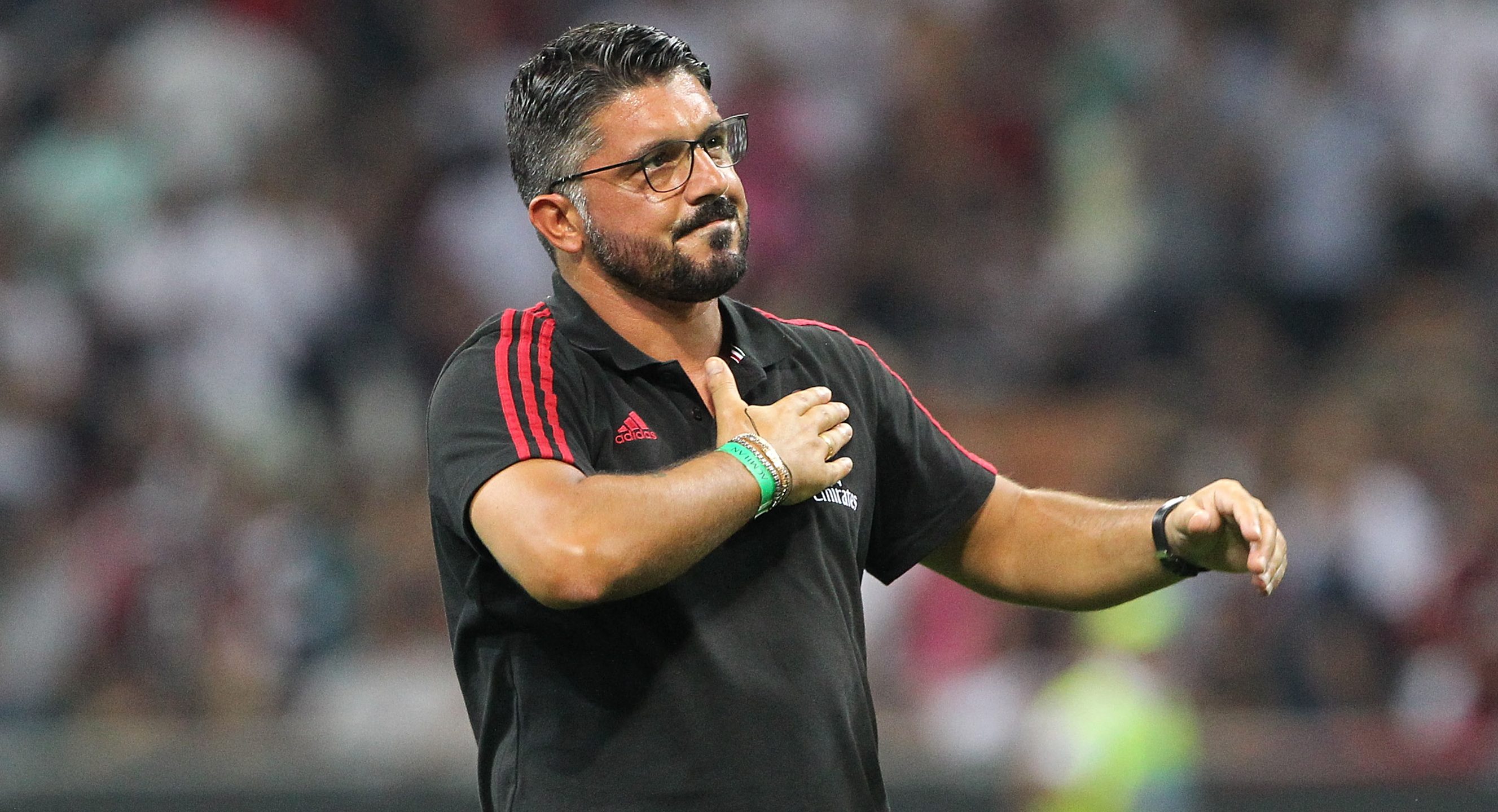 "I see a real sense of belonging and the greatest satisfaction a Coach can have is to see his lads do everything he asks. After that, it becomes credit to them. They are the protagonists and I merely propose ideas."
"My work is to be the players' nightmare until the end of the season."
"I didn't expect anything when I arrived, I just knew I'd been handed a hot potato. I like to suffer, I don't enjoy things that are too easy, so I chose Milan because this is my home."
"I wore this jersey for 14 years, it's a part of me. Working here is wonderful and we'll see how it ends."
Those words sum the man up perfectly. He's undoubtedly crazy, but most importantly he is crazy for the Milan shirt and has gone about imprinting that ethos on the team.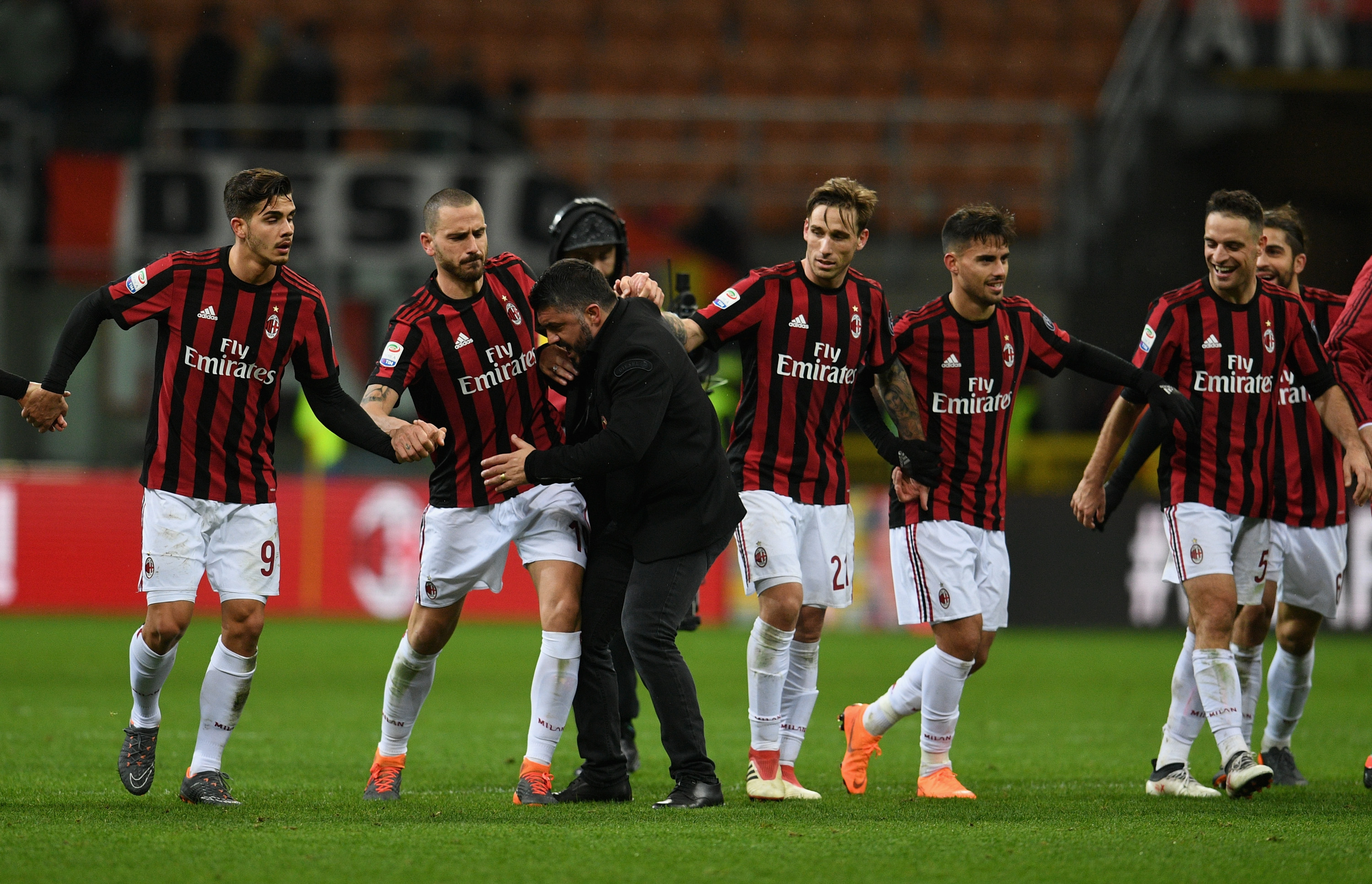 Take it from the players themselves; they all speak of a togetherness that simply wasn't present under Montella. The reason for that is another topic altogether, but it is refreshing to see a group of talented players enjoying their football once again.
To put it in the most simple way possible, Milan are fun to watch again. The growing pains of the early season appear to be in the rear-view, and the Rossoneri are threatening a late charge towards the top four.
Most of all though, they are making us proud, and there is no man more deserving of credit than Gennaro Gattuso.