AC Milan and Napoli have both started the season incredibly well, registering zero losses in all competitions, and tonight they will face each other. They are two teams that like to play and that is reflected in the stats. 
While some managers are focused on the result, and solely the result, Stefano Pioli and Luciano Spalletti are always advocating playing well. After all, it's what makes up a team identity and the managers have been very successful lately.
In today's edition of Gazzetta Dello Sport (see photo below), four key stats were highlighted as Milan and Napoli both have impressed: Shots after recovering the ball from high pressure, Actions in the final third, Shots per game and Pressing in opponent's half.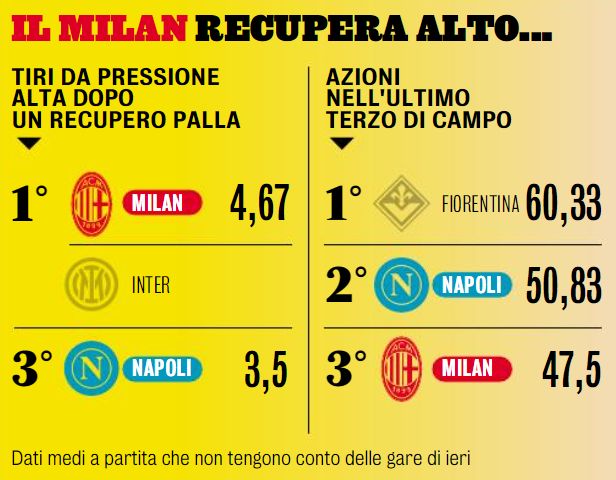 ---
READ MORE: When Milan duo Origi and Rebic will be back at Pioli's disposal