There is no doubt that since Stefano Pioli's appointment as manager of AC Milan, the club and the players have experienced somewhat of a renaissance in quality and results.
The Rossoneri have been showing signs of the Milan of the past with fluid football, some fantastic performances and stand-out results. There has however, been one area that has plagued Pioli's Milan throughout his tenure and one that 'could' hamper chances to win trophies above all, and that is injuries.
Just this season alone there have been eight absentees and there have only been six games in Serie A. Those missing include the more and more fragile Zlatan Ibrahimović, his deputy and 35-year-old Olivier Giroud and the new signing Junior Messias. This is an obvious concern for the management, team-mates and of course fans.
The saga surrounding injuries for Milan's players has become somewhat of an inside joke among the fanbase. The ironically famous 'Milan Lab' medical and research centre founded in 2002 was the most vanguardist medical centre for sports in Europe.
This is evident as Milan were (and still are if you count the current Ibrahimović) famous for elongating players careers winning two Champions League trophies with teams boasting mostly over 30-year-old players.
The likes of Maldini, Seedorf, Costacurta, Ronaldinho and Cafù were there to name but a few, and some of those players openly praised the 'incredible' state-of-the-art approach of the Milan lab that 'at the time' changed professional sports medicine. However, the key analysis here is how that reputation, how this effectiveness and seemingly innate ability to elongate players careers has perhaps been lost.
In terms of history, Milan Lab was founded in Milanello in 2002 by Adriano Galliani and Meersseman. The scientific method implemented then had already been experimented and tested by the medic Anatoly Zeletsov, who in the 80s invented a strict method to improve the performance of Dynamo Kiev's players and the Ukraine team dominated the Soviet Championship for a decade.
Milan Lab then took this philosophy mixing it with a holistic approach to medicine to achieve the fantastic results we had come accustomed to. The results were so convincing that the then-new method led to significant improvements in fitness training, reducing the use of medicines by 70% and 43% reduction in missed training sessions.
The Lab helped Milan to become the best team in Europe. In 2007 the club reached its third Champions League final in five years with an average team age of 34 years old – the highest ever for a winning club. The captain Paolo Maldini was 38 and the two other backbones of the starting line-up – Nesta and Inzaghi – were 31 and 34 respectively, demonstrating the discrepancy from physical and chronological age.
Fast-forward to Pioli's tenure, and it seems like the famous and ground-breaking treatment room is a far-cry from what it once was, with more injuries occurring to all Milan players last season than any other season apart from that of 2011-12. Therefore, it is a problem that seems to be a disease that is growing without a cure.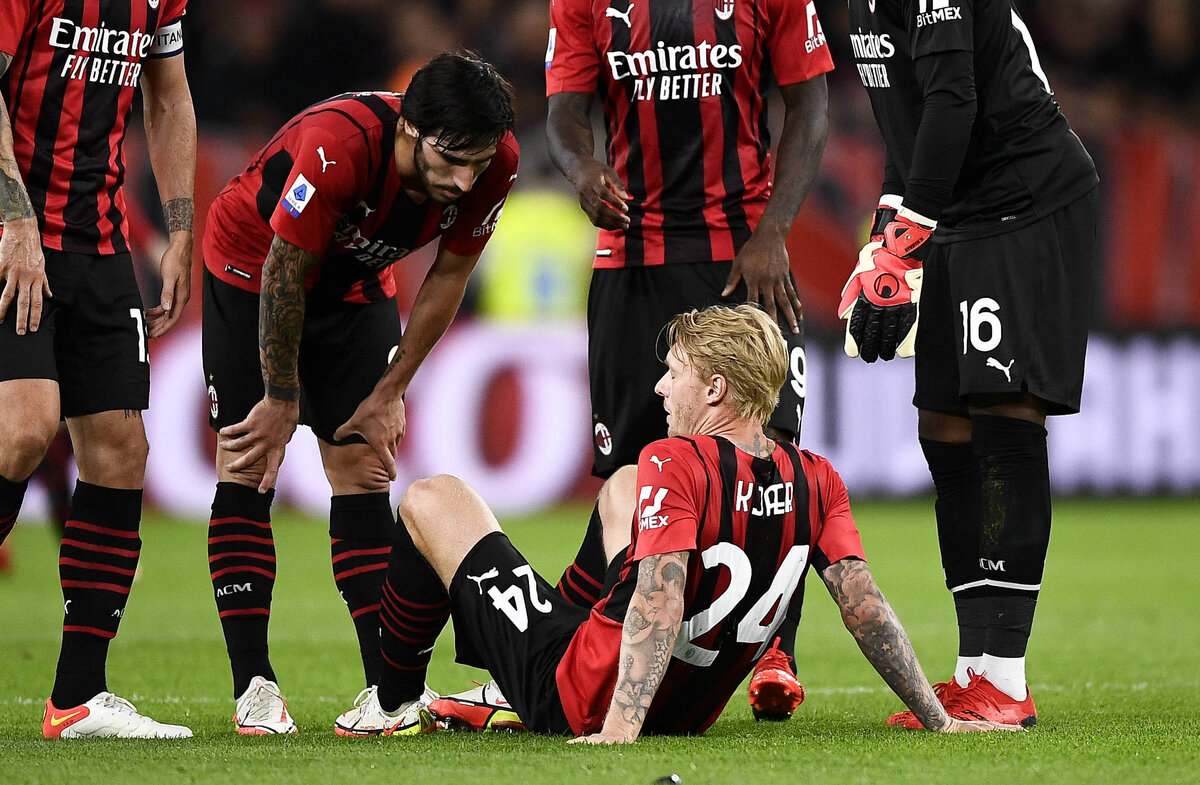 With players such as Giroud missing several games already, Kjaer missing four games and even the 'indestructible' Kessie missing two this season – double what he has missed since joining on loan from Atalanta in 2017 – it is evident that these recurring injuries must be mitigated. In terms of the types of injuries, they are mostly all 'minor' in terms of medical seriousness, averaging between two and five games missed.
What is more telling is that they are mostly fatigued based or muscle damage/strain, which in a way makes the situation all the more frustrating especially when we witness these avoidable absences occur to both young and older players alike.
What seems to be the case is that after building one of and if not the best medical and research facility in Europe since the early 2000s, the powers that be at Milan have washed their hands with further developments and not changed with the times. Sure, a lot of this can be down to back luck especially in recent times and the hazard Covid-19 proves to be, but with the rapid changes and developments in sports medicine and physiotherapy, Milan's medical staff need to fix-up and start to look at what other clubs are doing in terms of treatment.
Rather than holding their heads up high knowing that other clubs used to look at the institution that is Milan Labs with envy and awe, now they need to act, perhaps hire new staff or part-ways with staff implementing older ideas and start to look into the future.
Investing in a quality medical team, one that can not only elongate players careers but ensure players are not out too long, especially with recurring injuries, is the way-forward. This is true when looking back at some of Milan's most recent successful spells and the advanced age of those squads.
The time to act is now, invest in research and development and nurture a sophisticated and competent medical and research team that can facilitate similar results to decades past. Proper investment in this area will greatly reflect into more stability and consistency with the on-the-pitch performances.
The club knows what it takes to win, although it has been a while, it's something the institution is familiar with. Therefore, they should know that it is not just the players that need to be firing on all cylinders to deliver trophies, but all the staff involved at Milanello and none more than the medical staff.
---
READ MORE: Resolving Kessie's future becomes a matter of urgency for all parties after slow start