AC Milan disappointed once again, this time away against Frosinone and only managed to draw 0-0, with Gattuso's position being increasingly at risk at the San Siro.
STARTING XI
G.Donnarumma (8): Fantastic performance from the goalkeeper. Not many shots went against him, but those that did were mostly dangerous and the youngster made three decisive saves to always keep Milan in the game.
Calabria (6): Nothing special performance from the fullback. His cross created Cutrone's chance at the beginning of the match, but otherwise, it was a very ordinary from Calabria.
Romagnoli (7): A very solid performance from the captain, as it has been for some time after his return.
Musacchio (7): The same as about Romagnoli can be said about Musacchio, who formed a solid duo at the back for Gattuso's team.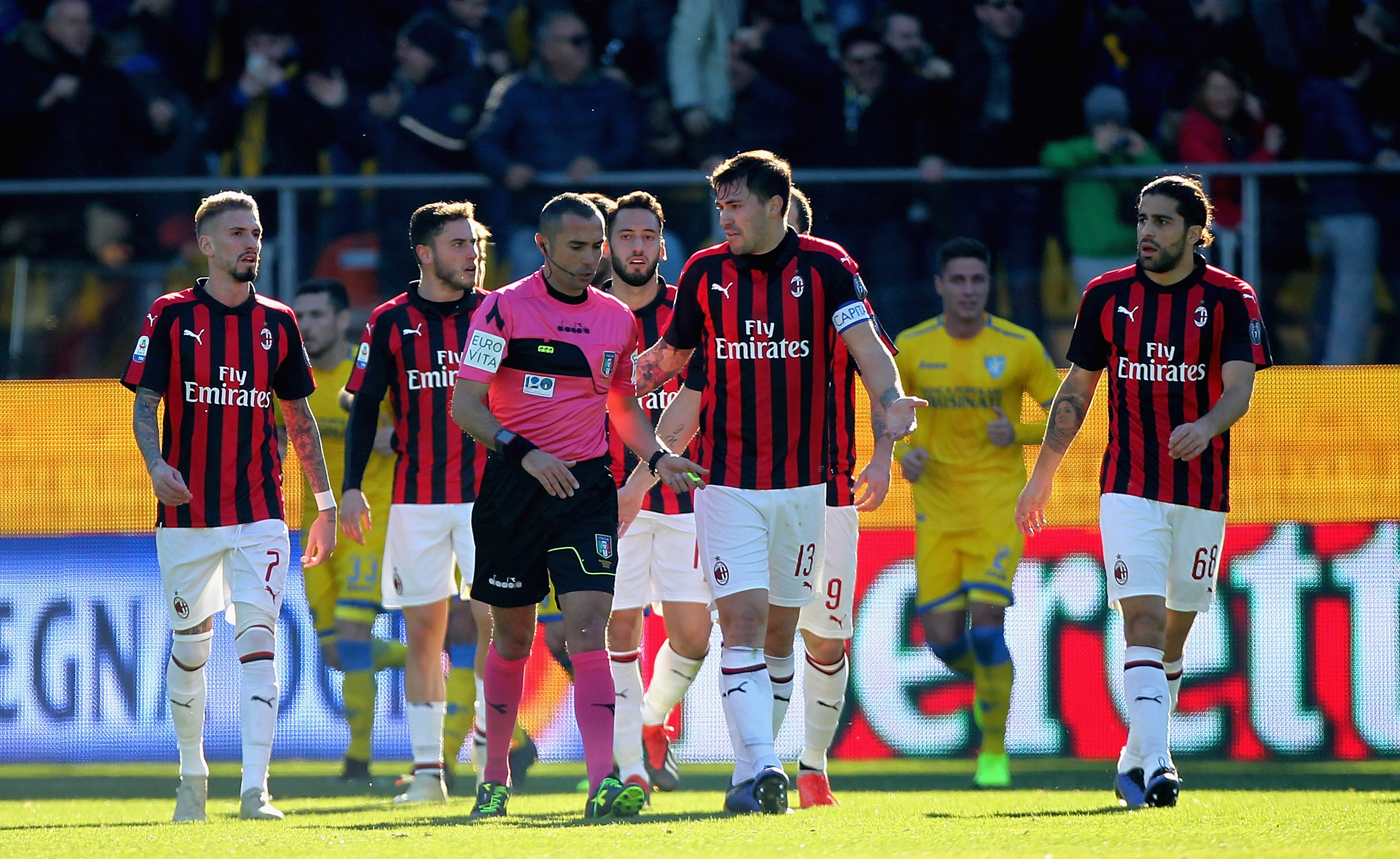 Rodriguez (6.5): A consistent performer in the past month. Not a world class performance, but one at a certain standard, especially defensively speaking.
Kessie (5.5): Dull showing from the Ivorian. Did not seem to express his usual physicality and dominance in the midfield and his presence was not felt enough.
Bakayoko (7.5): After missing the match against Fiorentina, Bakayoko had a very good performance against Frosinone. What was missing from Kessie, was doubled in Bakayoko, whose presence, on the contrary, was felt a lot. He was dominant, active and very solid in the defensive phase.
Calhanoglu (5): Hard to find any positive words about Calhanoglu's performance. His only good moment was the chance he created for Higuain at the end of the game which, however, the Argentine missed.
Castillejo (6.5): One of the bright sides of the team. Was active and had two big chances that could have changed the game in the first half. In the second half, however, he seemingly fell off and was not as threatening for the opponent.
Higuain (5): Nothing is working for Higuain. Many shots blocked, many shots wide, many big opportunities wasted.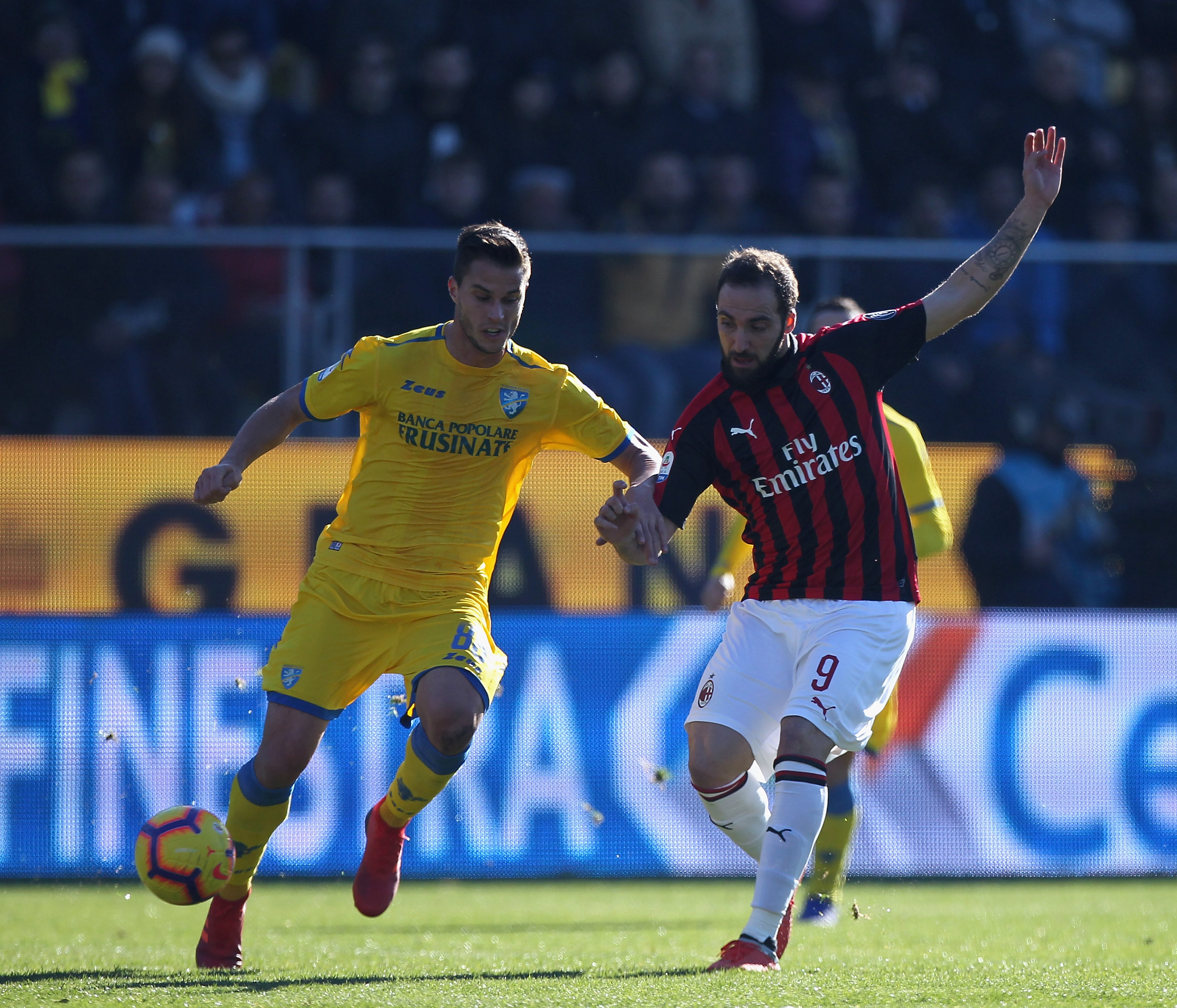 Cutrone (5): Similar things can be said about Cutrone, who missed an enormous chance at the beginning of the match that could have made the team much calmer in general.
SUBSTITUTIONS
Laxalt – N/A
Conti – N/A