Adriano Galliani admits "everything is stopped" at Milan as far as contract renewals and new signings are concerned.
The Rossoneri are in the process of being bought by a Chinese consortium, though negotiations have been long and drawn out, with a final deposit of £100million needed by April 7 to close the deal.
As a consequence, contract renewals have been put on hold, most significantly discussion involving 18-year-old sensation Gianluigi Donnarumma, who would become a free agent in the summer of 2018 on his current deal.
"Everything is stopped," Galliani confirmed outside the Lega Serie A.
The Milan chief, who is expected to depart the club in the event of new ownership, was then asked about rumours he could front a new takeover bid.
"To think that I could be at the head of Milan is like saying Donald Trump is the head of ISIS.
"Only an idiot would think I would do something unbeknownst to Silvio Berlusconi. It makes no sense."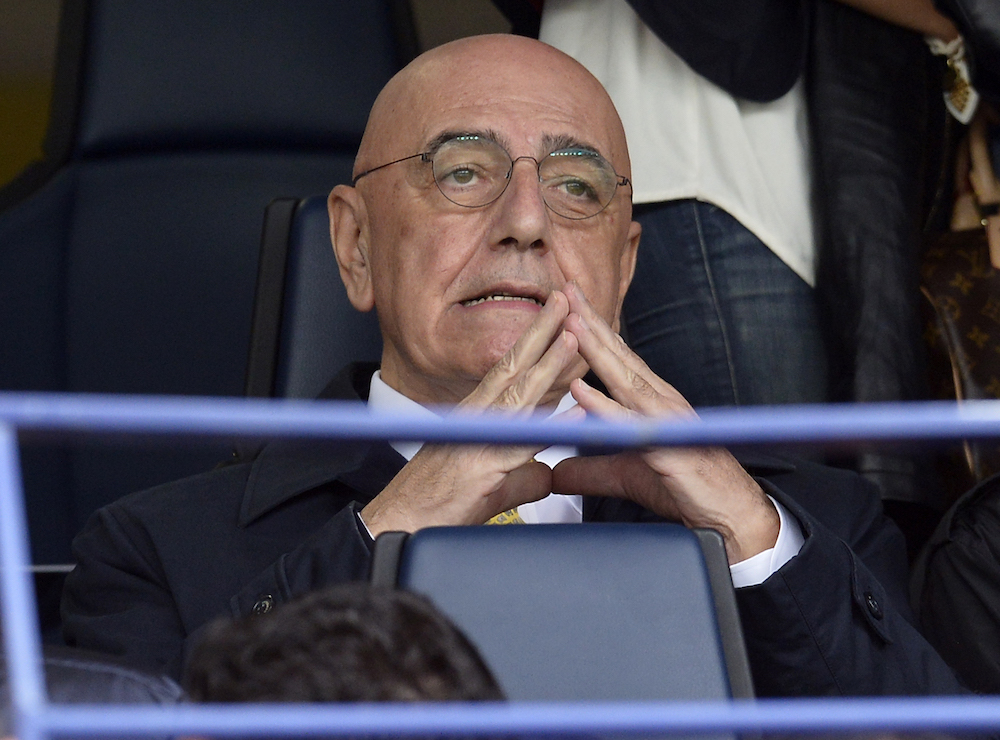 Milan, Juventus, Inter, Napoli, Roma and Fiorentina all walked out of today's Lega Serie A meeting in a dispute over television rights.
All 20 clubs were meeting today in order to elect a new President of the Lega Serie A, but the six clubs and Chievo left the meeting early.
"The rupture is incurable," Milan CEO Adriano Galliani told reporters outside the Lega headquarters.
"It's not possible to find a solution and move forward with the work, we represent 80 per cent of fans in Italy.
"The governance is a fig leaf, the problem is, as usual, the sharing of television rights.
"Let them move forward with the clubs left at the table if they want to, but they certainly can't decide on financial issues because that takes 15 votes."