AC Milan boss Gennaro Gattuso has admitted that star striker Gonzalo Higuain can do better amid his recent struggles.
The former Juventus man has gone six matches in all competitions without scoring, his last goal coming back in late October.
Recent speculation has even suggested Milan are considering not purchasing the Argentine from Juve outright in the summer, given he would cost an additional €36m.
"I've spoken to Gonzalo, and he's the first to be disappointed by the situation," Gattuso said in his Press conference ahead of Tuesday's trip to Bologna.
"In the period we're in he needs to give us his experience and character, his goals come after that.
"In difficult times the priority isn't goals, but leadership, he needs to carry his teammates even if some make mistakes.
"The chatter around him will always be there, we can't control everything, but I've told him that everyone appreciates him, though he has to do more."
Gattuso discussed rumours surrounding Higuain, and the idea that he may not be at San Siro beyond the 2018-19 season.
"You're packaging them up and sending them away. It's Christmas time, so you're wrapping them up and putting them under trees.
"All the things you write about the transfer market and Financial Fair Play are things the club hasn't had to deal with yet.
"No-one has come to tell me 'we'll sign him outright' or 'we won't sign him outright'. These are things I've only heard from you in the media.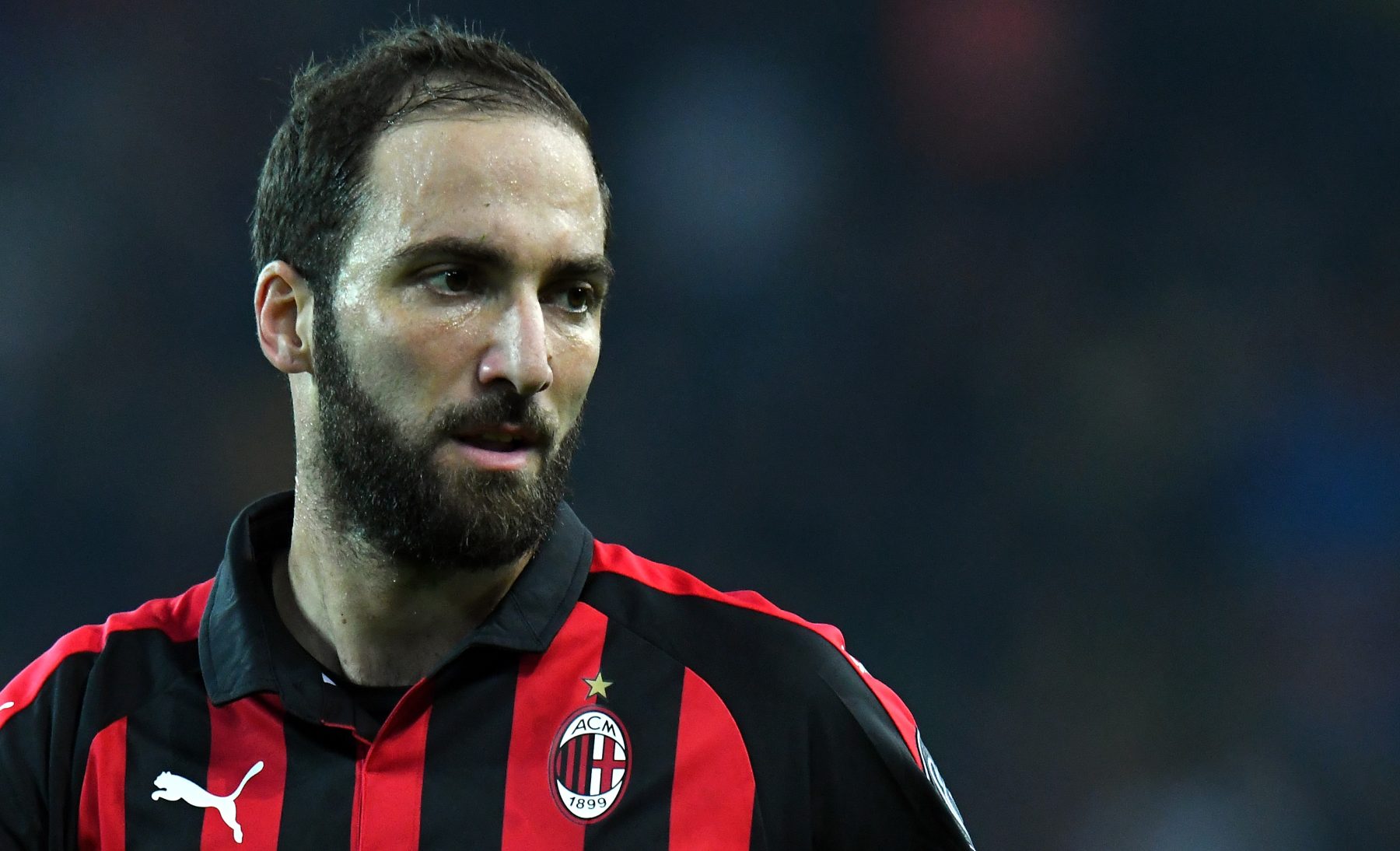 "I know we have constraints and we can't do much on the market, but it's you who keep saying we have to sell [Hakan] Calhanoglu, Suso, Higuain. For me that's not the case.
"I don't only defend Hakan, I defend everyone. I'm willing to throw myself into the fire for my players. So when you talk to me, it irritates me that you attack my lads.
"We know that after evenings like Thursday we've written a dark chapter, but there's no shame. Shame is for those who steal, we just play sport.
"Seeing modern players crying in the dressing room is a sign. Maybe the football of 15-20 years ago is still there. That struck me.
"This group has human value, a lot of them were in tears. Before I've spoken about scars, and this has to be a scar which will remind us of the mistakes we made."
Meanwhile, Zlatan Ibrahimovic seemed to confirm earlier on Monday that he will not return to Milan.
"I never spoke to Zlatan. When important people like our directors are here I respect them and everyone does their own job.
"I knew there was a chance, and I also knew from day one that it was difficult.
"There's no disappointment, if someone arrives I'm happy but I'm not going to tear my hair out about those who don't.
"The management knows who I like and who can be useful, and since July I've never spoken to a player outside our group."