AC Milan boss Gennaro Gattuso spoke to the media ahead of Thursday's Europa League clash with Betis at San Siro.
The Rossoneri could take a further step towards qualification for the knockout stages of the competition with a win in front of their own fans.
Gattuso reflected on the derby defeat, discussed certain members of his squad and previewed Thursday's game.
"I'm a Coach, I know that when results don't come I'll be under scrutiny," Gattuso told reporters.
"I've been under worse pressure. There are always discussions with Leonardo and [Paolo] Maldini, I call it as I see it and so do they.
"There may be ups-and-downs, but we say things face-to-face. What happened between me and Leonardo happened many years ago, there's great respect and we tell each other things with the respect which can never be lacking."
Gattuso did also discuss tomorrow's game, as well as the form of Gonzalo Higuain.
"They're a team that managed 65 per cent possession in Madrid, they don't score a lot of goals but they have a lot of quality.
"It'll be a very difficult match tomorrow, they'll be less tired and it's a very difficult game because they're a demanding team who make you run a lot.
"As for Higuain, we haven't been good at getting the ball to him. 30 per cent of that is Higuain's fault, 70 per cent is down to the team. It's the fault of the whole collective, including me.
"I think after the first 10-15 minutes [in the derby] he got frustrated after two good runs where the ball didn't reach him.
"When you make those kind of movements you want to be rewarded. We were struggling in the build-up, every time we went wide we couldn't put in balls for Higuain.
"We didn't put him in a position where he could express himself to his full potential, and he got frustrated.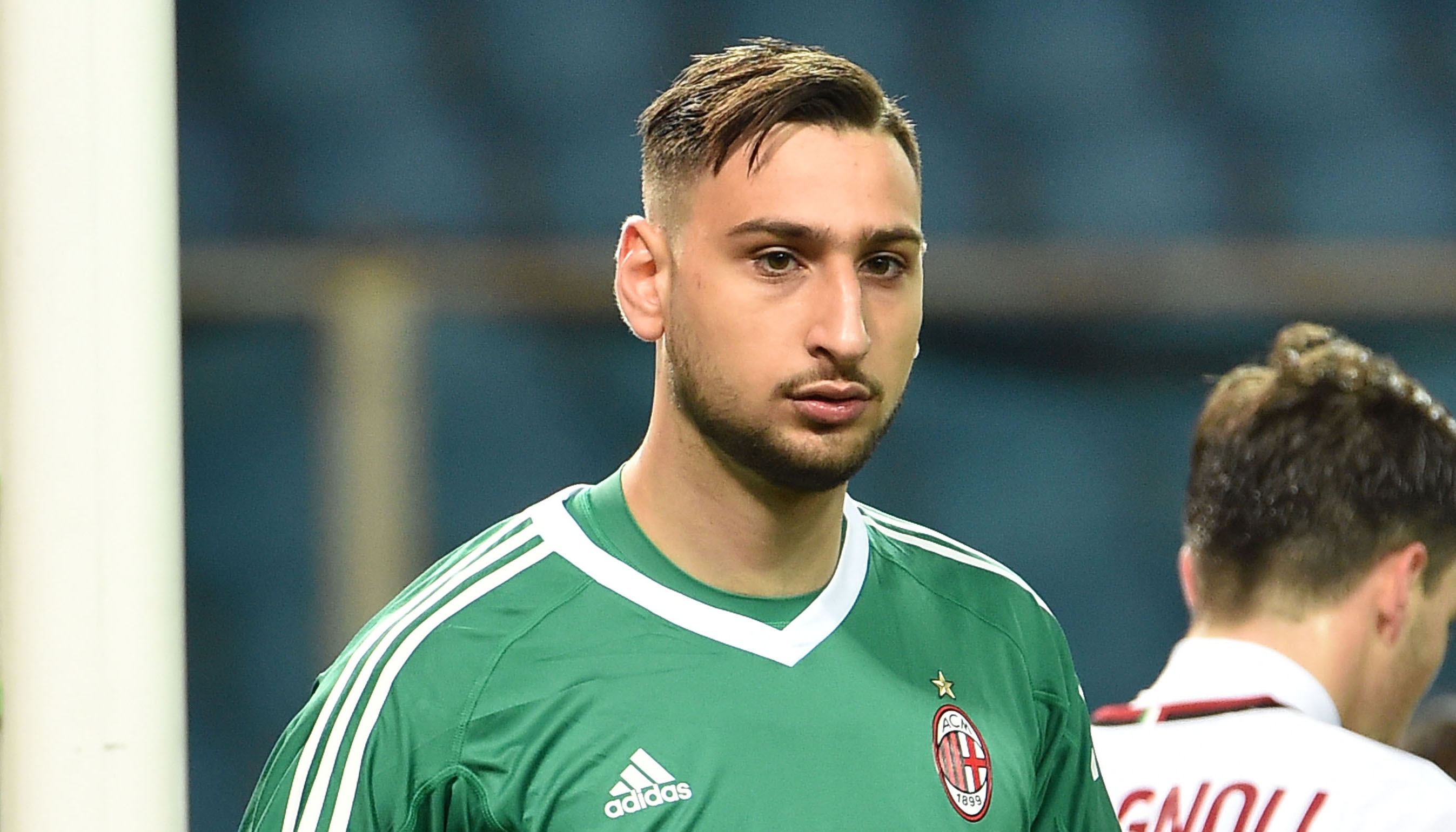 "There were mistakes on the goal, not just Donnarumma," Gattuso said about the derby.
"We need to improve in that regard, we have to work at Milanello to improve. There's a lot of pressure on us.
"I've been here for almost a year and we've lost six league matches. I think all the matches we lost were due to my management, so I hope the players will be left alone.
"I'm responsible and I'll take the criticism, but we have to make as few errors as possible.
"If someone criticises me it won't change my life, I'm a young Coach with ups-and-downs and I'll keep doing my work.
"As for the people who want Donnarumma to be benched, he's a growing goalkeeper and you all said it.
"I make the choices, I don't take guidance from the fans, despite the respect I have for them. He had a bereavement in his family the day before yesterday, his grandmother passed away.
"I didn't have the chance to talk to him yesterday, he just has to keep working professionally. Anyone who plays football can make mistakes.
"We need to start again, though the bitterness remains. I'll say again what I said at the Press conference, we didn't prepare to play for a draw.
"In terms of character I liked our team a lot, where we were lacking was our strong point, the use of the ball.
"We didn't spend all that time preparing the match to draw it. I need to be good and balanced in evaluating the team, we can't throw away all the good work we've done up to now.
"We failed on the ball, we couldn't build from the goalkeeper and when we don't build from the back our play is a lot less effective, we can't play the football we know we can.
"If the game had ended 0-0 there'd be a different judgement, but I don't prepare matches to draw them.
"I'm not going to talk about pub discussions, we could have done more in possession, but I liked the team very much without the ball, it's been months since I've seen such an attentive team in that regard.
"I'm proud to train a squad like this, and it offends me when I hear people say that the team wasn't committed and played for the draw.
"I saw a team that couldn't express itself on the ball, but I saw a character in the team that I hadn't seen for a long time.
"When you're playing for a 0-0 you go 4-5-1 and park the bus. Did you see lines of five and barricades? Then why did you say I played for a draw?
"You can say that Milan didn't play well enough technically, but not that we played for a draw."