AC Milan boss Gennaro Gattuso has stated the importance of setting aside the Derby disappointment and getting back on course in the top four race.
The Rossoneri lost an important clash with Inter 3-2 at San Siro in the last round of fixtures, but still have a four-point cushion from fifth place.
Gattuso is keen for his squad to put any bitterness to one side and keep up their hard work against a tough Sampdoria side.
"We need to have to be aware that we are going to face a team that already put us in difficulty this season," he told reporters.
"Upfront they [Samp] have incredible players, in the back they concede few goals and are coached by a great manager.
"We will need to deliver a great game. We worked out well this week. There is a big bitterness after the derby but we trained well.
"They compared me to [Nereo] Rocco but you need to know the characteristics of the players. I made a mistake in the derby to press high, I prepared for it like that, we wanted to attack them high on the pitch.
"We lost a match [the derby], it was the most important game in the last few years, but we got it wrong. The match against Inter and that with Arsenal were of the same stature.
"It was a blow but we have to look ahead because we are there and we have to reach our Scudetto, which is the Champions League.
"Bitterness and mistakes have to be set aside. In the first half. If Inter had scored three goals there was nothing to say, just like if the match had finished 3-3. We created goalscoring chances, the first half was embarrassing, but not everything to be thrown away."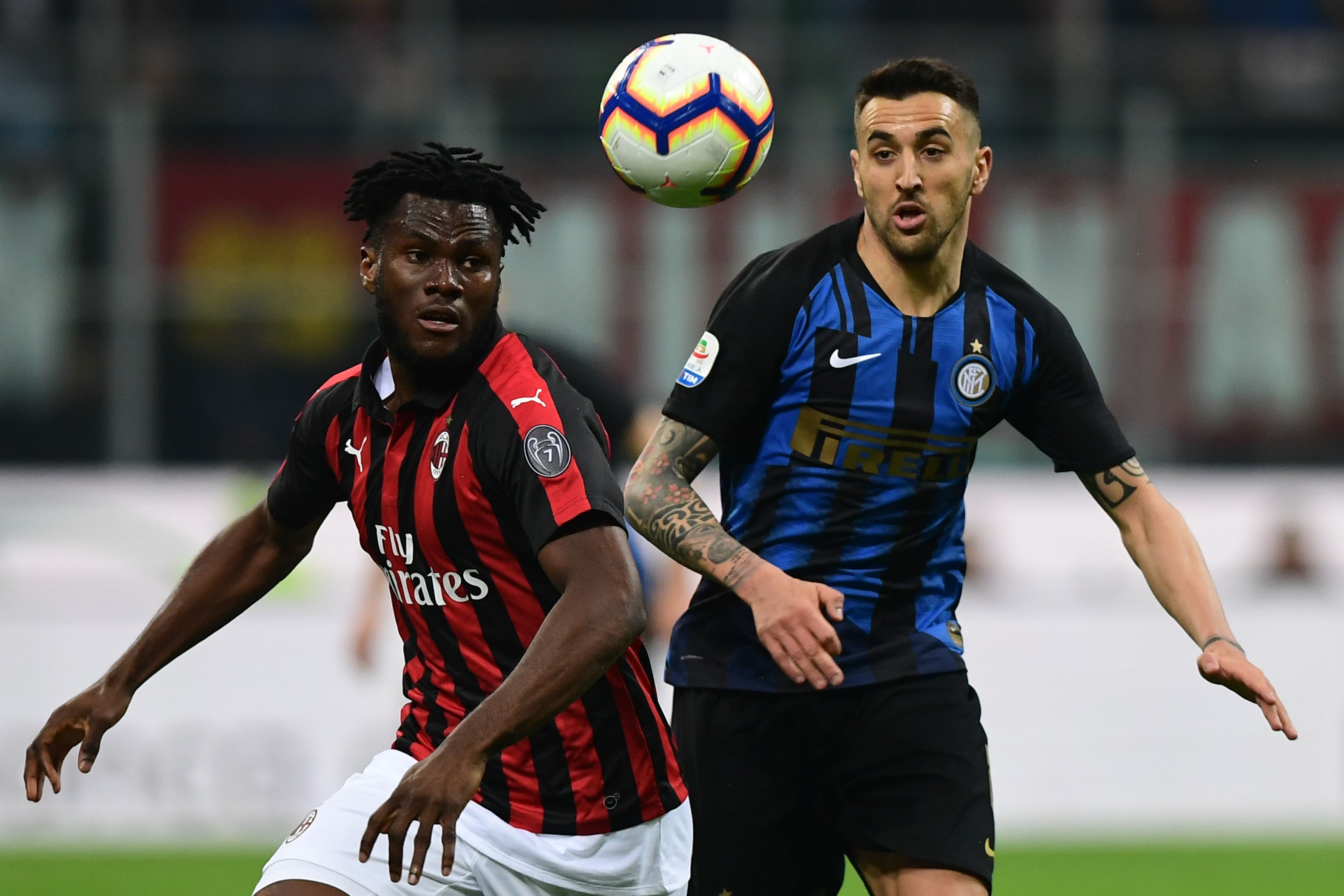 Gattuso then addressed the reported meeting between himself and Franck Kessie, following his fallout with Lucas Biglia in the Derby della Madonnina.
"I had a confrontation with him, it was scheduled for today. I don't hold any grudges, but I believe that in the teams we want maximum respect.
I was very disappointed, I clarified with both of them [him and Biglia], the club acted very well.
"As a footballer, I have been wrong too many times, I have always paid dearly for my behavior, I have always put my face in. After the quarrel with Joe Jordan, Galliani was very furious with me. I was the captain at that time.
"I'm not angry with Franck, there was great disappointment in me but now it's all over. We have to think only of this season finale and think about each game at a time."
Rino also commented on the San Siro situation, with the Rossoneri and rivals Inter apparently locked in discussions over the issue of whether to renovate the existing stadium or build a new one.
"Playing at San Siro is a dream, but in modern football we know how important the stadium is. We need to understand the needs of a club that wants to go back to being big and competitive. It's fine that the management have an idea for something different."
On his future: "You will know about it in two months. My future is not the priority, I don't think about my contract. but only in order to achieve our goal. I don't think about myself. In two months you'll know what I think, for now I'm only focused on my job.
"I prefer to win a Scudetto than to finish 4th. As a fan I would trade two scudetti for two seasons outside the Champions League. I understand the president's words from the economical point of view."