AC Milan boss Gennaro Gattuso has warned that form goes out of the window in the Derby della Madonnina amid Inter's recent struggles.
The game kicks off at 20:30 CET, and you can read our match preview here.
"Every derby has its own story. We mustn't think about the meeting earlier this season, because it will be different," Rino told reporters in his pre-match press conference.
"Over the last five days all I've heard is that Inter are dead and buried, but recent form doesn't exist in the derby. We need to respect our opponents, use our heads, show heart, intelligence and determination.
"The packed San Siro crowd must be our 12th man, but we respect Inter because they have champions in their squad and can cause us problems.
"We've got to escape their pressing game, as in October they never let us breathe by blocking our passing. It'll be the same thing tomorrow, so I want a different attitude and more courage.
"There is a lot at stake, but it's ultimately still only three points up for grabs. I am more worried by what could happen on a psychological level if things were to go badly. A win would give us a mental boost, but I'd need to work on the lads if we lost. It's an important stepping stone in our journey."
Reports have suggested that Lucas Biglia could be a surprise inclusion, replacing Tiemoue Bakayoko in the starting XI.
"You'll see tomorrow," he replied.
Krzysztof Piatek is set to start his first ever Derby della Madonnina, and Gattuso insisted the team have helped him settle well.
"The difference has to be made by the collective, not just him. I've seen very few players in my lifetime who can win a game by themselves. We are not in that situation, so any victory comes through the team.
"I don't talk to Piatek much, as he's not one for chatting. He's starting to smile a bit more now, as for the first few days I thought he was angry with me! He likes to work hard, comes in for training even on days off, and he knows what he's doing."
He continued: "I didn't expect to reach this derby in front of Inter, but we also mustn't forget the seven games when we played in a completely different way. We conceded for 13 consecutive matches and that suffering helped us to grow.
"We've got to give our all to reach the Champions League and focus on the derby, so don't even ask me about second place and Napoli."
Gattuso was asked if he sees himself as a 'tailor', by creating a suit that fits his players.
"I don't see myself as a tailor, as I still leave some sleeves too long, get the pleating all wrong. I'm improving, but am not a tailor yet.
"I always thought the Coach has only a 30-40 per cent impact on his team, then the rest is down to the discipline of the players. They deserve the credit.
"After the 2-0 defeat to Atletico Madrid, people treated Max Allegri like he was incompetent, now these same folks have eaten their words. It's part of the job and we know that. We just have to keep going and realise we're in a privileged position to do a job we love.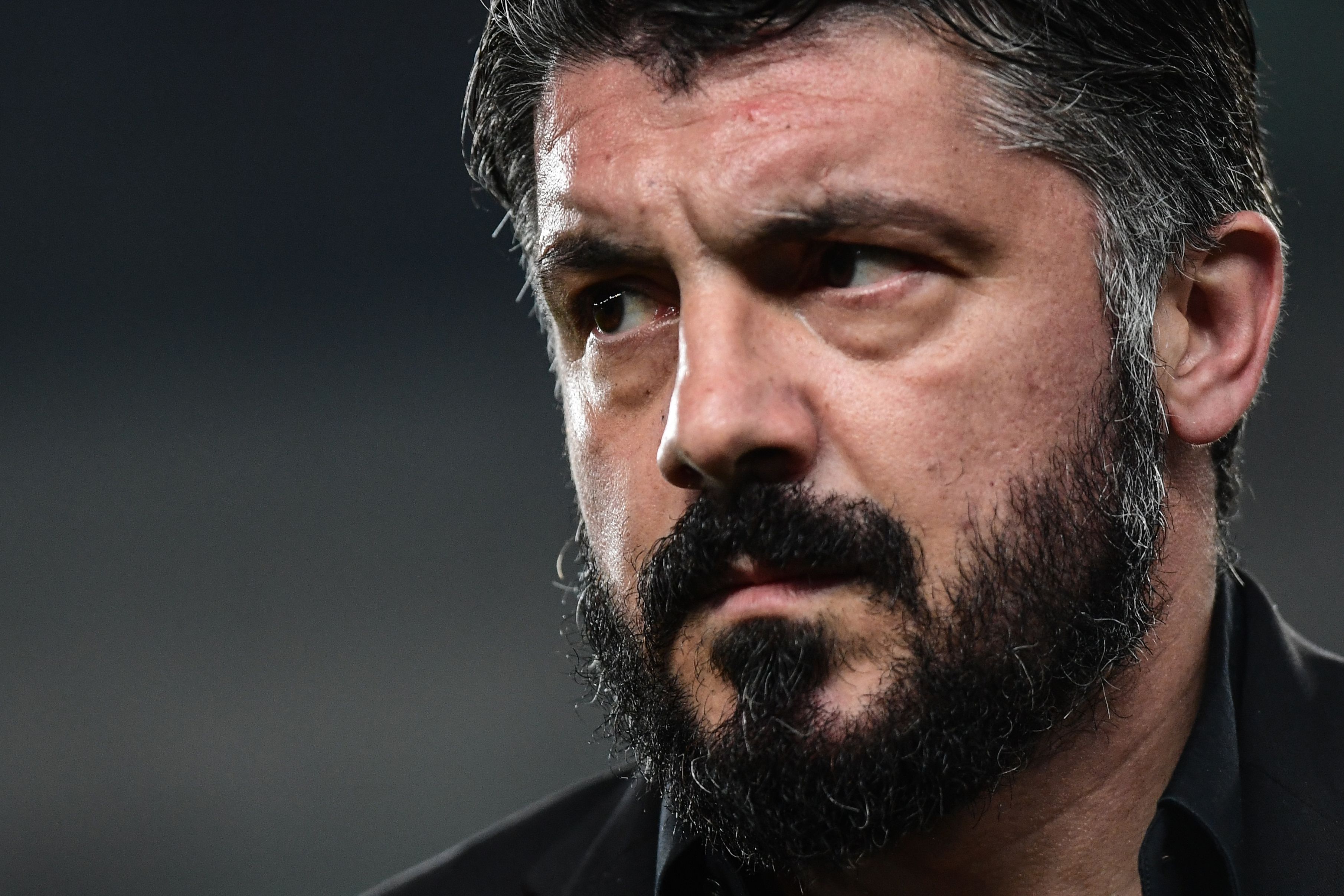 "As a Coach, I don't need to make my voice heard before a derby. As a player, I was fired up anyway and I'm the same as a Coach. No shouting, no getting them pumped up, because the nervous energy is already there.
"We've already had our fair share of embarrassments this season, going out of the Europa League and risking defeat to Dudelange.
"This must be our strength, that we've learned not to fall into the trap of assuming a game is easy. We prepare for this match with humility, realising Inter can hurt us at any moment. There are no favourites in a derby.
Mauro Icardi appears set to miss out as rumblings continue over a huge fall out between he and his agent, Wanda, and Inter.
"I can't answer on that, as I am not in their situation, but I can reply with my idea of football," said Gattuso.
"Even the best player in the world must respect every member of the dressing room. When someone lacks respect, and again I am talking only about my lads, I become the most vicious man in the world.
"Football teams are built in the dressing room and respect is fundamental, not just for the players, but everyone who is connected with them.
"The dressing room is sacred and I like it when people say things to their faces. I'd prefer them to swear at each other and let it all out so that it can be resolved in a few days."