AC Milan boss Gennaro Gattuso has called upon his side to summon the spirit of Liverpool and Spurs in their quest for a top four finish.
Both Premier League sides were involved in dramatic wins in midweek as they sealed their meeting in the Champions League final in Madrid.
Now, Gattuso has re-iterated that his side must not give up in their hunt to return to Europe's elite club competition.
"There was no need to see the comebacks in the Champions League to understand that we must never give up," he said in his press conference ahead of Saturday's game against Fiorentina.
"Genoa are playing for survival against Atalanta. Nobody gives you anything, we must only think about ourselves.
"We haven't won in Florence since 2014, I've studied them and they're a team who can put you in great danger.
"Up front they have some great players, so tomorrow we'll need a great game physically, mentally and technically.
"Biglia's called up, but he isn't available. Still, it's right that he's in contact with the team.
"Paqueta's trained well, even if he's banned. Calhanoglu has trained and is available.
The Rossoneri halted a bad run with a 2-1 victory over Bologna on Monday night, but Gattuso's exchange with Tiemoue Bakayoko stole the headlines.
"I'm disappointed the win against Bologna went into the background and that there's been more talk about the Bakayoko saga.
"I told you we'd talk in the dressing room and that's what happened. I've seen a team who are training well and doing everything I ask of them.
"Tomorrow we'll need a great game. If we do things well we can make it difficult for them.
"Our strength often came from those who played less. That was the strength of this team. We must go on because we have so much to play for.
"We'll try to win our three remaining games. We must be ready for them. I want to see us with the desire to take the pitch and suffer.
"Although we didn't play well against Bologna, we created a lot. I don't know what we have more than the others, but we'll give everything in these last three games because we want to finish fourth and we want to play for it all the way.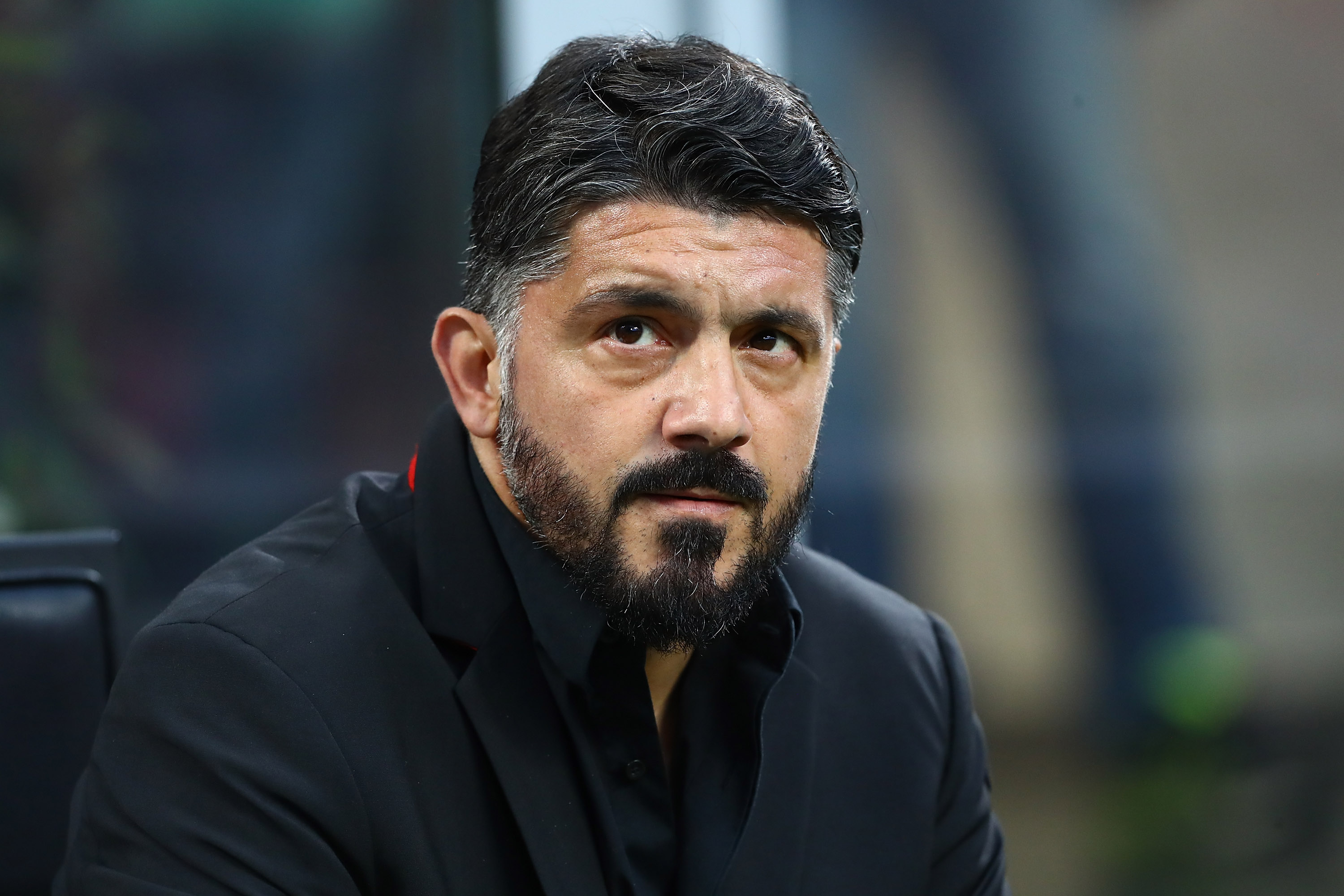 "The players have always done that, I'll bet on it. Even in times of difficulty, this team have always come out and shown their face."
Gattus was then asked about striker Krzysztof Piatek, who has struggled to find the back of the net in recent weeks, before discussing former Milan boss Vincenzo Montella.
"There's no problem with him," he assured.
"He must stay calm and make himself available to the team. I must only think about this game and win it.
"I have great respect for Montella and his work, I have nothing to say to him. You'll see who I pick tomorrow.
"Consistency is the most important thing, but then there are comparisons and the club always comes first. I've never held a grudge, just as the players haven't.
"I know what I say to the board, you [journalists] keep writing about it. I just have to think about picking up as many points as possible."