Despite disappointing performances in the last two months, AC Milan and Gattuso still believe they can salvage their season and qualify for the prestigious Champions League.  
Talking to the press at Milanello ahead of tomorrow's game,  Gattuso backed his players to show anger and ambition after the lacklustre outing against Torino. 
On Caldara: "All the best to Mattia on behalf of the team, the staff and the entire club. We're waiting on his return with open arms, he was unlucky but he's a lad who deserves plenty."
On Bologna: "They're in good shape and they've been in impressive form since Mihajlovic's arrival. They're a pacey team and they've also changed their style of play. We must play our own game, giving 100%.
"We'll need a strong performance to prove that we're still alive. Sinisa's comments must give us strength and help us react. We need to put in a solid display tomorrow, playing with heart and desire."
On the team: "We've trained well, fuelled by anger. I've heard plenty of speculation this week. I decided on the team's training retreat and the club supported me. I didn't want to do it but there are rules that must be respected. In times of difficulty, we all have to understand our responsibilities, grasping where we are and what shirt we're wearing.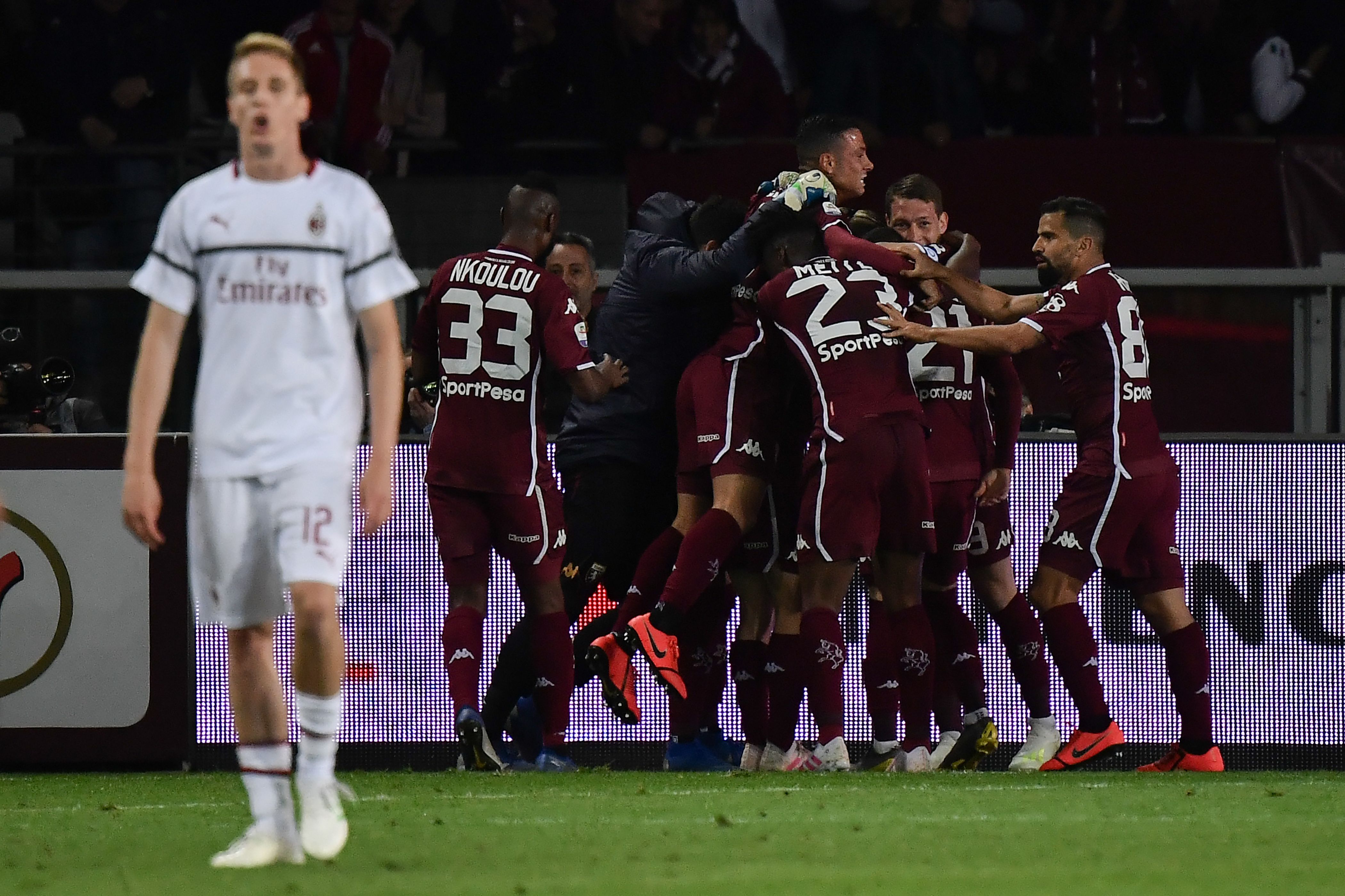 "I took this decision during a difficult moment where our heads haven't been in it. However, in general, I am opposed to training retreats because I don't like them. We're going through a tricky spell and we must now put everything aside and prove ourselves out on the pitch."
On his future: "Right now I want to qualify for the Champions League. Resigning is not part of who I am. I haven't given up and have always had a desire to fight. I'm unhappy because we are struggling and losing matches. I'm the one who is mainly responsible, and it's right that there is criticism. However, I'm not going to give up."
On some of the players: "Bakayoko made a mistake and has apologised to the team. Conti was able to complete the first part of our training session yesterday and will try to train with the group today. We'll assess his condition. I've spoken to Romagnoli, he's apologised for the gesture he made to the referee against Torino. He's a young captain and needs to improve his discipline.