Gattuso's men continued an incredible run since the turn of the year that sees them go 13 games undefeated and through to the Coppa Italia final.
The victory in the penalty shootout leads Milan to the cup final for the second time in three years, once again facing holders Juventus.
The Milan manager did however admit that his side suffered for periods in the game and that Lazio were a worthy opponent.
"Lazio are a side who put four or five goals past everyone at home, and are one of the top scorers in Europe. They combine physicality with great technique," Gattuso said in a post match interview with Rai Sport.
"We did well today, ensuring they never found the through channels. We could've scored, we could've conceded and it was a night of suffering."
When asked about Kalinic's late extra time miss, the coach said, "I thought that I had to work on the minds of the players. A mistake can happen, every player knows that. Nikola has a problem with his thigh muscle and grit his teeth to play. He's a great guy, a great player and a champion."
"We are working on concepts, attacking the space, playing in more reduced spaces and getting to the opposition goal with as few passes as possible. People don't notice, but we don't concede because we all work to cover the spaces and the whole team does that.
"I know that I drive them crazy sometimes in training, but it's paying off and will all be worth it in the end. This is a very young side and we must get back to being the team that the fans dream of.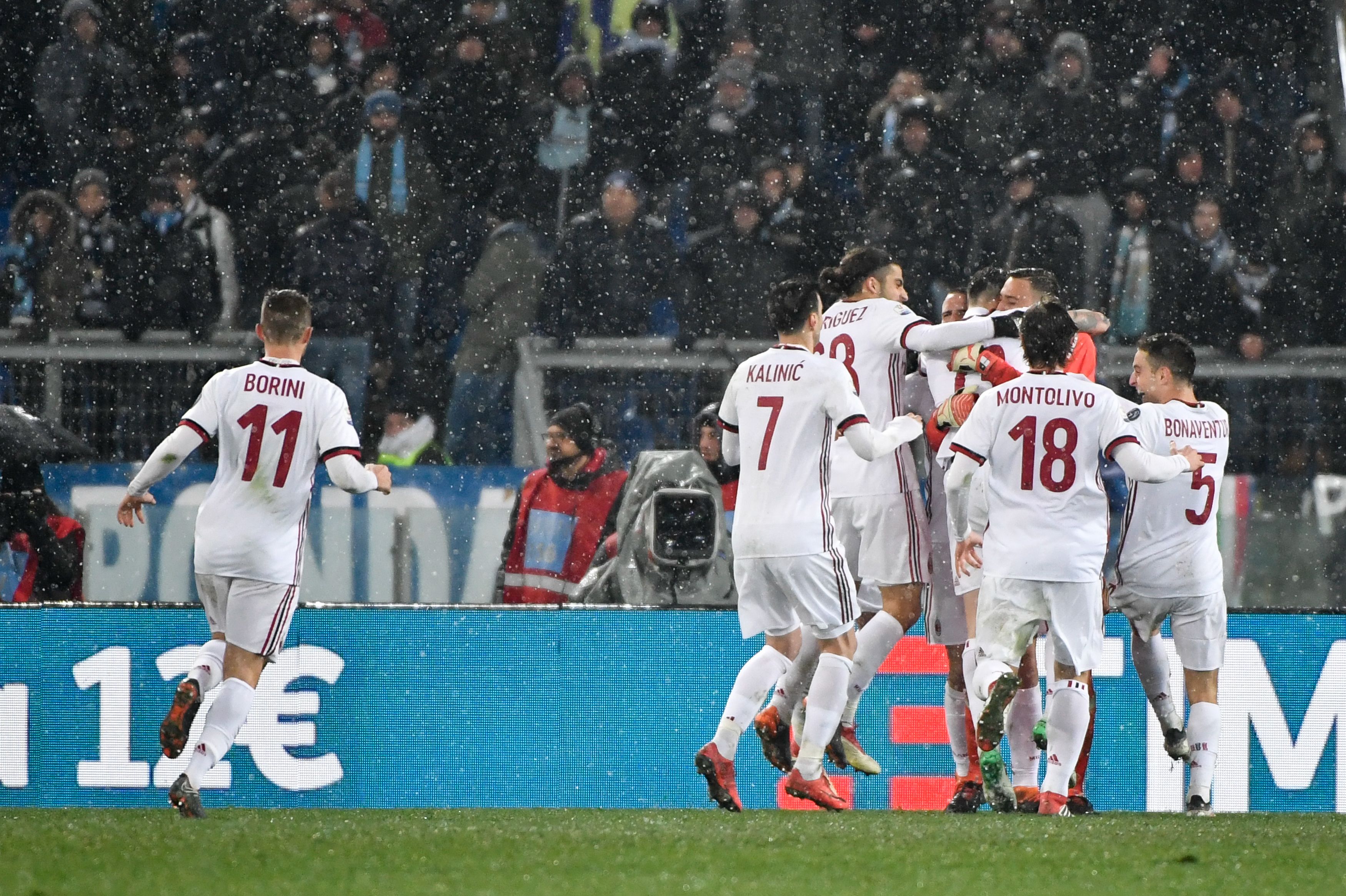 The manager also praised his predecessor Vincenzo Montella saying that "It's also important to give credit to Vincenzo Montella, as he introduced some important concepts and you can still see his desire to keep possession and move the ball cleanly.
Finally he made clear that there was still opportunities for improvements and that the job is not done yet
"I want to clear this up, as I am not a great Coach. I'm still in the early days, I'm not a guru of the bench and I've achieved nothing yet.
📺 WATCH: Romagnoli's winning pen, and the team's celebrations!#ACMilan #LazioMilan 🔴⚫️🏆 pic.twitter.com/VHe4H6DTjN

— SempreMilan (@SempreMilanCom) February 28, 2018
"At the same time, I am not the person that some seemed to think I was. People forget I've been working over these five years, I won a league title in Lega Pro, I had some very tough experiences in difficult circumstances abroad.
"You don't learn this profession through books, you learn it by getting smashed in the teeth by setbacks. I've had some and I will have many more.
"This is a dream and I am a very lucky guy who has been given this extraordinary opportunity. If I have the chance to stay at Milan, then of course I'll stay, because this is my home. If I can't stay, then I'll have some other experience."