Head coach Gennaro Gattuso has admitted that he knew AC Milan would not breeze past Dudelange in their Europa League opener.
The Rossoneri did claim all three points, but were made to work hard for the win as Gonzalo Higuain's goal just before the hour mark proved to be the only tally.
Milan boss Gattuso gave credit to the opposition from Luxembourg, admitting he knew the game would not be straightforward.
"It's no coincidence that Dudelange are in the group phase, as they beat Cluj on the way here," Gattuso told Sky Sport Italia.
"I liked the attitude of the team, we could've killed it off earlier and it was more of a struggle than I'd have liked, but we got minutes in the legs of many players and we got the result.
"Samu Castillejo doesn't take long to get into shape due to his characteristics. I am happy with how we controlled the game and remembered there is no such thing in modern football as a result to be taken for granted."
Gattuso also offered some advice for the goalscorer Higuain regarding his movement in the box.
"We are all happy when we win, not just Pipita. He had a few more chances and could've had a hat-trick today.
"Higuain has lately always been gravitating towards the penalty spot, whereas at Napoli he scored many more at the near post, the far post. I hope our opponents aren't watching me say this."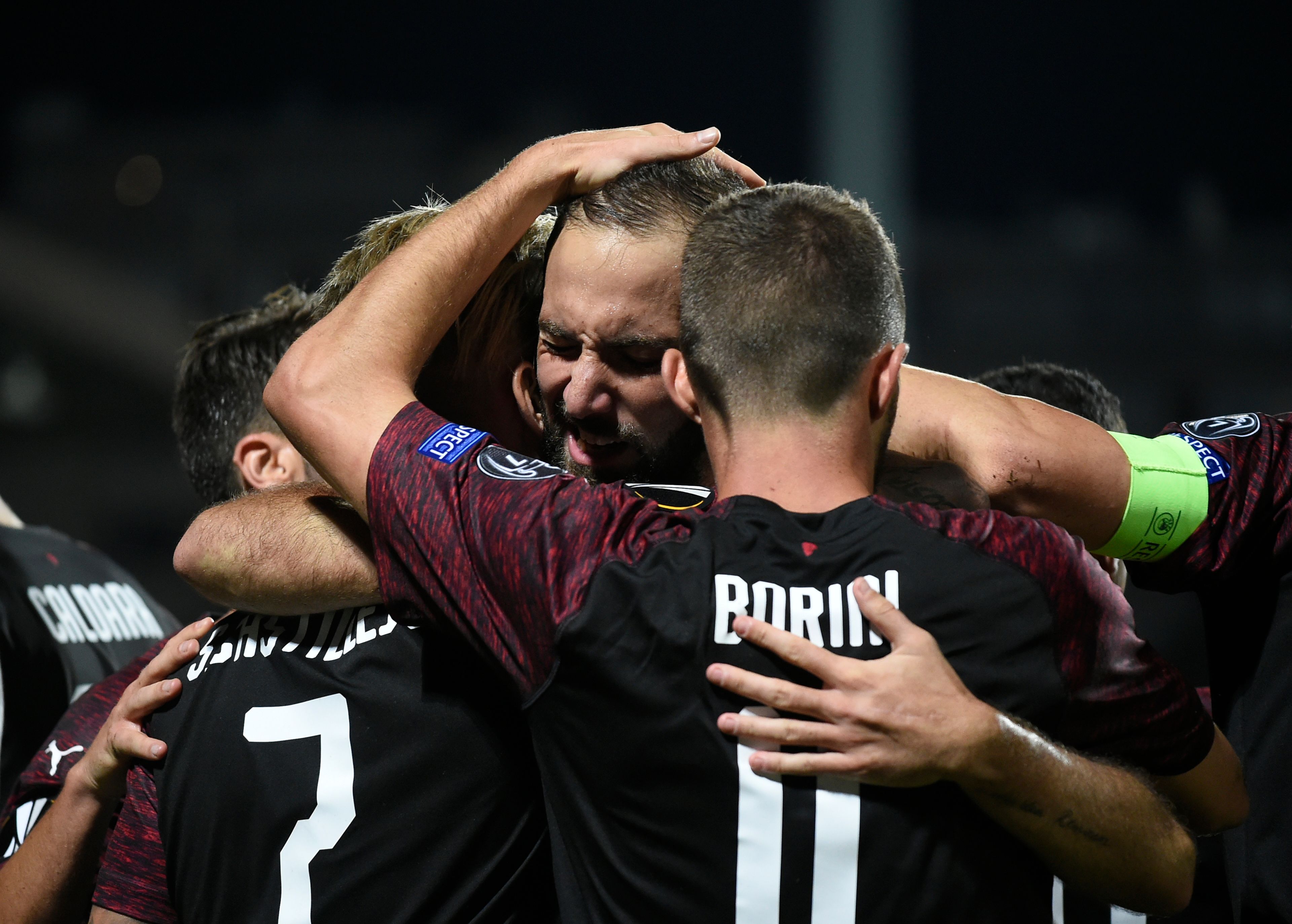 The coach made nine changes to the XI that started at Cagliari on Sunday, but he insisted that he believes in all of his squad.
"There is nothing you can take for granted in football. It's no coincidence we drew with Cagliari, as we got the timing all wrong moving forward and backwards. We need work and training several times a week, which is difficult when players are away for two weeks on international duty.
"I know some don't like it and think these are too basic, but I care a lot about positioning, posture, the first touch, it's all crucial.
"I rotated the squad today, but that's not because I thought Dudelange were poor. I did it because I trust these players and saw how they trained during the week. I'm not so foolish as to play someone I don't believe in."