Today, Milan legend Gennaro Gattuso was officially confirmed as the head coach of the Milan Primavera. He spoke at a press conference today at 15:00 CET, and these are his first words back at the Rossoneri.
"I had other offers but I am proud to be back home, where I spent thirteen great years."
It is no doubt that Milan have slumped in recent years, but are now on the way back up.
"I have a great task ahead of me, to instal AC Milan DNA in our youngsters, make them understand what it means to wear the Red and Black jersey."
"I'm here to give something more to the Primavera team. I think the sense of belonging must start from our youngsters".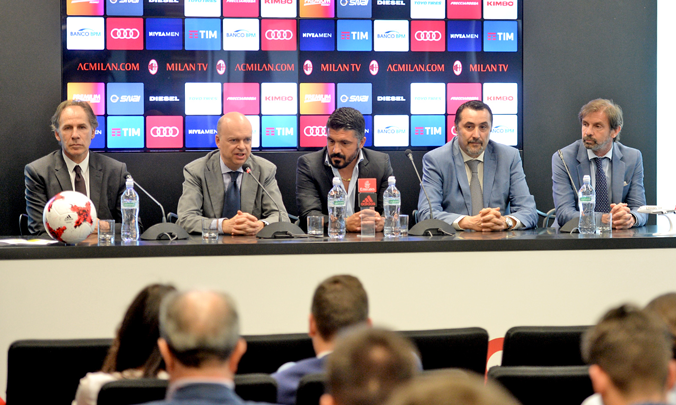 Both the senior and youth teams of Milan have storied pasts, and with the legendary number 8 back at Milan, he feels that he can restore it to the youngsters here in the fashion capital.
"I feel I have a great responsibility."
"I am very happy, I really want to do well with these youngsters. My goal is to make them become great professional players. In the past couple of years at Pisa, I played with many youngsters, born between 1997-1998 – and those years have helped me a lot."
"Here at AC Milan, I can focus on only on the pitch, on coaching the boys. This year hasn't been great for the Primavera, but we have great talents in our Youth Sector. We can achieve good results".
Gattuso is known from having a bit of an attitude on the pitch, and even in the dugout. However, that was his next topic at his presentation.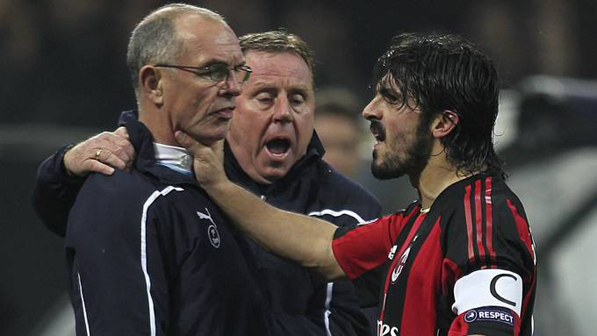 "I have seen youngsters playing football just because it's fun. Lack of commitment is something I don't want to see because they have to understand it's a privilege. I want my players to work hard and take it seriously. I had the pleasure to play with Costacurta, Maldini, Albertini. They were my role models, just by looking at how they trained, at their attitude. We need to pass on this mentality to our youngsters".
"I chose to come here because the Club has shown they really wanted me."
"Is this a step back in my career? Not at all, just look at the facilities we have. These two years will help me improve".
Gattuso knows Montella from their time in the Italian national team together, and he thinks he can learn something from the former Roma striker.
"I think Montella is a great manager. He's the one who managed to bring this club back into Europe I like his style of play. In these 4-5 years, my teams have played better defensively and lacked something in the las 20-30 metres. I can learn a lot from him".
AC Pisa, the team managed by Gattuso last season, finished last in Serie B, harshly done by point penalization, but miraculously held the best defense in the league.

The new Primavera coach was asked about goalkeeping sensation, Gianluigi Donnarumma:
"Gigio is a very important player, with twenty years of career still ahead of him. He could become an AC Milan legend. I hope that he will stay with us because he's a great player that can be an added value for this team."
"The new management is doing something important. If I am here it's because they really wanted me to come back".
"A big hug to all the fans, and of course Forza Milan!"