Gennaro Gattuso is a Milan legend. His tough tackling and no nonsense attitude made him a force to be reckoned with. In all, the Italian won ten trophies in his years wearing the rossoneri colors, but it could have been less, six less. Why? The now Pisa coach said he considered leaving the San Siro after the capitulation in Istanbul.
"I had a bad experience," stated the World Cup winner, to Sky Sport Italia.
"When you're 3-0 up at half-time in a final and then you lose it like we did, it takes months to recover."
"For me, Milan was a dream that lasted 13 years, and I felt guilty because we'd lost an incredible final and, yes, I wanted to change scenery."
"I wasn't comfortable with myself, but it wasn't brought up again after that."
On Friday, Milan visit Juventus to take on their biggest rival. The two most storied teams in Italy, and Gattuso had his say on the match.
"There was great respect between both teams. Someone that made me furious? I got angry with [Christian] Poulsen because mistreating Kaka was an unnecessary evil. I've never forgiven him. He hurt Kaka with some unnecessary fouls. Kaka couldn't even hurt an ant, he walked into the wrong game and I never liked that."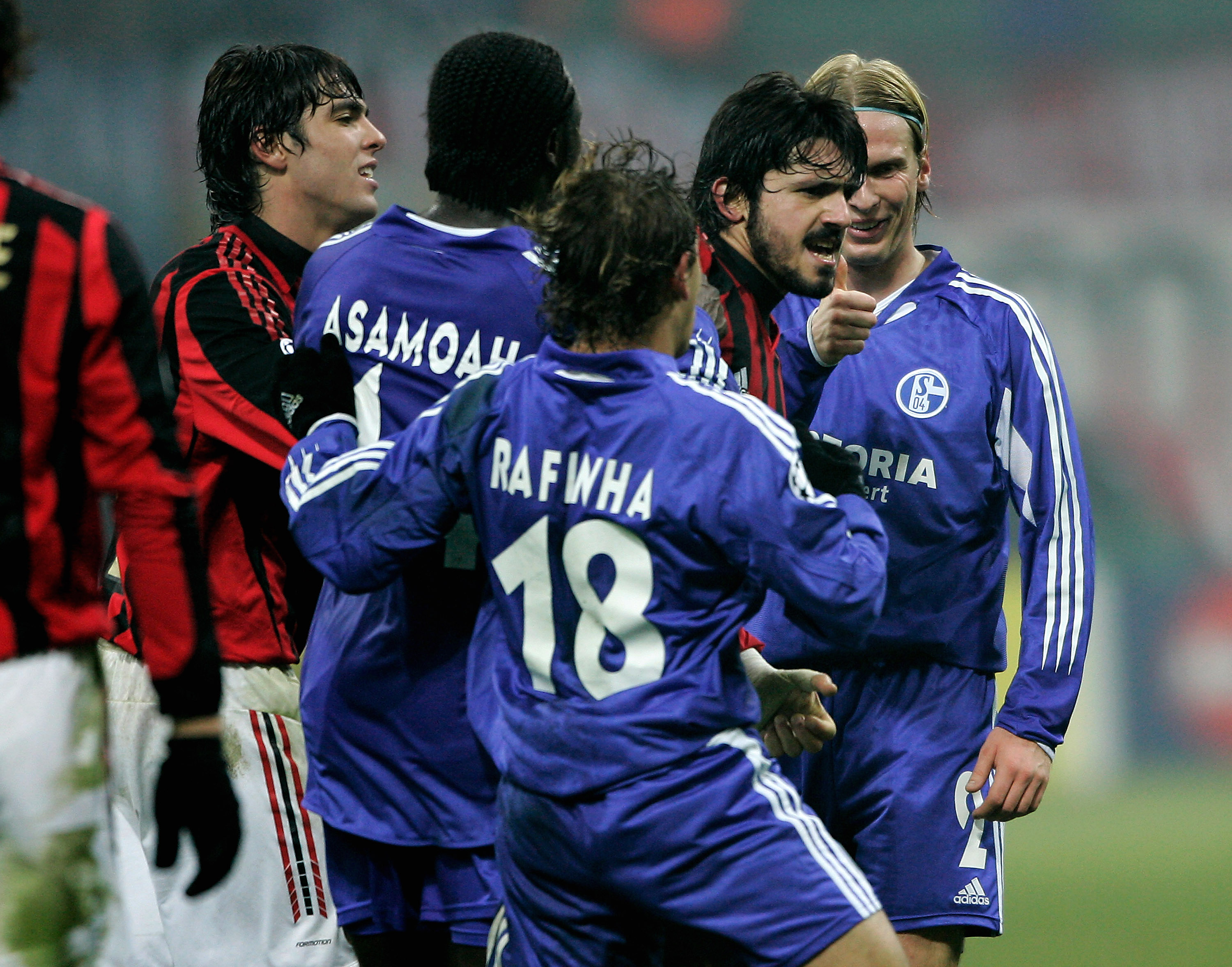 Zlatan Ibrahimovic famously got into a training ground fight with Gattuso.
"Ibra's clash with Onyewu? There wasn't a clash, but it was a bad collision. After it happened, I had the brilliant idea of getting in the middle to divide them and I took two slaps."
"Zlatan is still very demanding when he plays and when he trains, he always gives everything. He's a great professional. That's how he is."