AC Milan CEO Ivan Gazidis has given a long interview to Sky Italia about a number of different topics related to the Rossoneri.
It took some time, but it seems Milan are finally on the right path for the future. Many were against the principles of the project pitched by Gazidis and owners Elliott Management, but it has worked out well with the team currently top of the table in Serie A.
Initially, the Rossoneri only intended to bring in young players, keen on building a Leipzig-esque team. However, they missed one important factor and that was experience, which Simon Kjaer and Zlatan Ibrahimovic brought to the team in January 2020, and this has been added to.
Gazidis believe that Milan are on the right track for a comeback, but are at the beginning of the path.
Gazidis spoke to Peppe Di Stefano of Sky about his vision for Milan moving forward, as well as some anecdotes about the past, with his words transcribed by MilanNews and translated below.
"Thank you for being here, welcome to the new 'studios' of Milan. We are proud. It is the first time that I speak in Italian. Let's try," he said.
On Milan: "I am in love with Milan. Special city. During the lockdown, I saw the strength and feelings of the Italians, after this phase I really feel 'Milanese'. Nice city and people. The world has changed but now we are all stronger Milan is an international city, but with a deep history and culture. It is a city that looks ahead. It is a city that lives."
Is it true that you were walking around Milan with your teacher to learn our language?
"It's true! One day my teacher told me: 'I have a challenge to propose to you: you must find San Siro'. The first day in Milan, I walked from the Navigli to San Siro, on foot: it took me 3 hours."
What are the differences between being a CEO in England and doing it in Italy?
"It's different. I have lived through three careers. The first in the United States: we had the idea of ​​creating a new league, namely the MLS. It was a great challenge. Then I became the technical director for the league.
"In MLS, players sign up for the league and it was a technical role. Then I went to Arsenal with Wenger: a great coach and also a technical director as well as being a great man, but I worked them for the 'off field'. I was in charge of the development of the commercial part. Now Milan need total vision, on and off the pitch. A clear vision, shared by all."
How are you finding the current positive moment that Milan are going through?
"It's like we're in a dream, but we haven't won anything. We are on the right track. We work every day. The focus is La Spezia. At night I dream like the fans, but in the morning I work, this is our attitude."
What are your thoughts on Stefano Pioli?
"Pioli is an intelligent man. He is a simple but profound person. Stefano immediately understood that there is pressure here. It came at a tough time.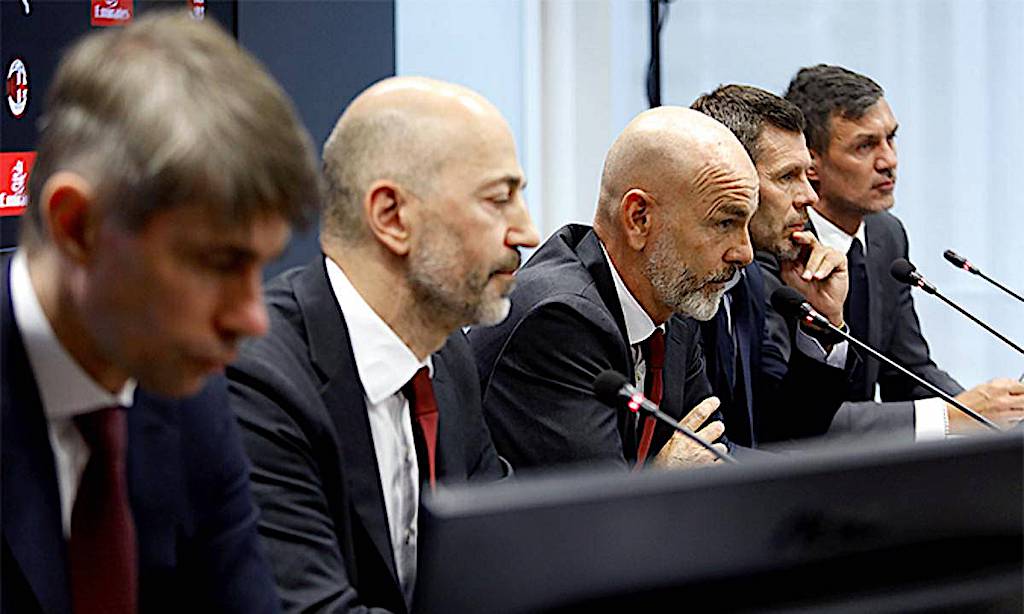 "The impressive thing is that he focused on work, not with words, but with deeds. He never paid any attention to the rumours. He has proven to everyone that he has the ability to run such a large club. This is why I am 'in love' with Stefano."
Can you clarify how the Rangnick affair went?
"For me the choice must be made for sporting merit. I've always told Stefano and he understood it. The thing that surprised me was Pioli's attitude on the pitch. A modern approach, which embraces the young talents that we have brought to the squad.
"Stefano uses data, analysis, videos, and understands that the 5 seconds of transition are the most important moments in football. Exactly a year ago, we lost against Inter… But from there we understood that there was something. We saw a way of playing that gave us awareness in his work. From there we understood that Stefano was the right choice."
Is there a moment when you thought that 'we are becoming a great team'?
"If you tell me it's thanks to Pioli, I tell you yes. If you tell me it's thanks to Maldini and Massara, I'll tell you yes. If you tell me that I deserve Ibra, I will say yes. It's a sum of stories and all these stories, all these points are true."
What relationship do you have now with Paolo Maldini?
"In the beginning we had different languages ​​and cultures. But now we are growing up together. Our relationship is strong now. And it shows, there is unity in the team and in society. But it's also important that you don't always agree, and that's normal.
"Paolo, for me, represents the club, the history. But I didn't choose it for this. I saw something special in him. A humble man of values, with a desire to learn. Think of the team, he is honest, he has quality. He is a man who stands out even in difficult times. I hope Paolo stays here for a long time, I don't see a limit for Paolo here. He's from Milan, he's special."
And Zlatan Ibrahimovic?
"It is the exception to all the rules. Ibra is special, has personal and technical qualities. It is also incredible on a physical level. Is fantastic."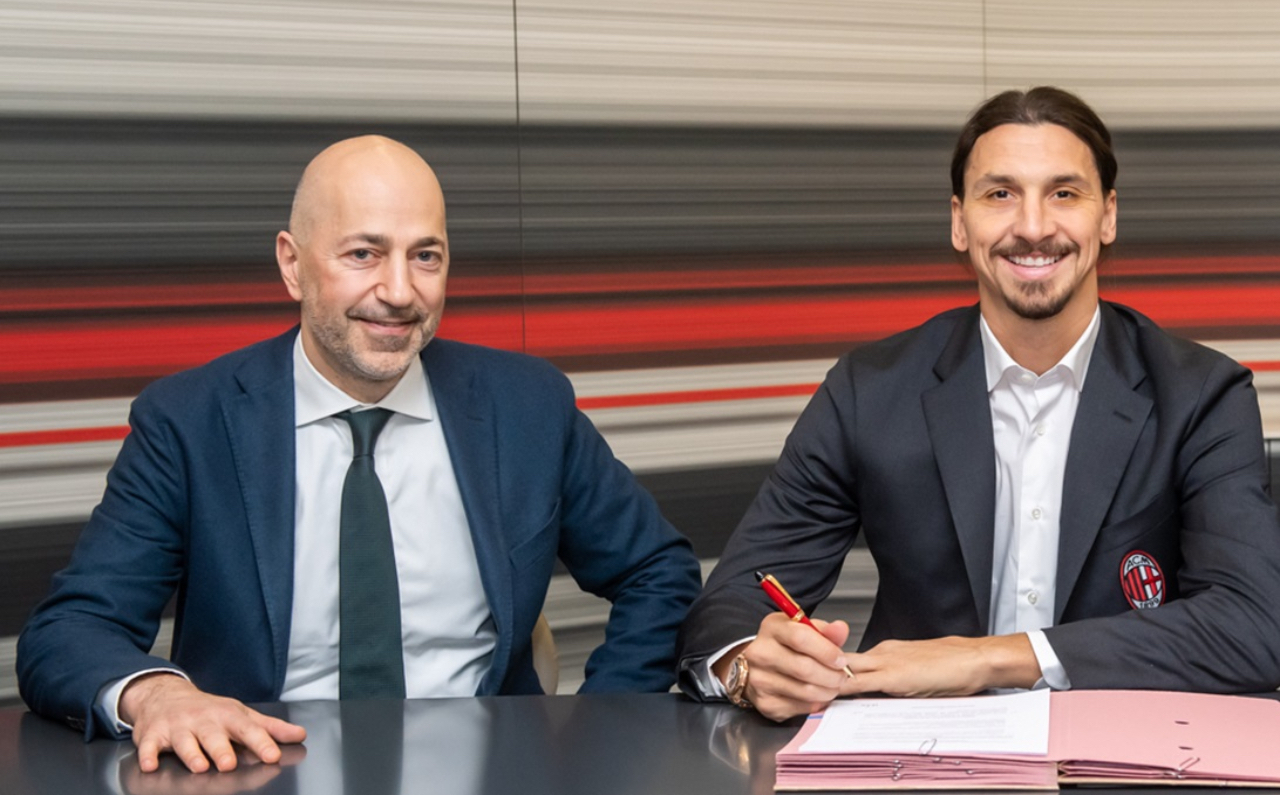 Is there a possibility that Ibra will stay for another year?
"Absolutely anything is possible. The reality is that this challenge, for Ibra, is the biggest, most beautiful and romantic challenge of his career. He feels emotion for this club. He could retire tomorrow, he would have done everything. But this challenge is special: lead a group towards new frontiers. And I think he feels this challenge."
Can Ibra renew?
"Why not…"
Can you update us on the renewals of Calhanoglu and Donnarumma?
"We want them to stay here. They are important to this team. We are doing everything we can to get to renewals. Gigio and Hakan are great people and great professionals. We will do everything possible, but it will also be a choice of the players that we will respect. But I am confident that we will find an agreement."
What do you expect after Covid?
"This period of Covid has shown that football cannot go on like this. AC Milan have had a hard time. The revenues were low. The blanket was short and the expenses were high. It was hard to have a healthy budget and improve performances of the team.
"But the challenge is great and it is ongoing. This club must not depend on one person. We are doing everything to bring Milan back to the top, it is not easy, we have not won anything, but the challenge is still ongoing."
What is Elliott Management's vision for Milan?
"They have a clear vision. They want a top Milan, with local values, winning. He wants Milan in a new stadium, the most beautiful in the world. Elliott has always said there is no deadline. The ownership supported the club very strongly. Now this club can look to the future with confidence. I want to be part of this club and I want to help bring it back among the great international teams.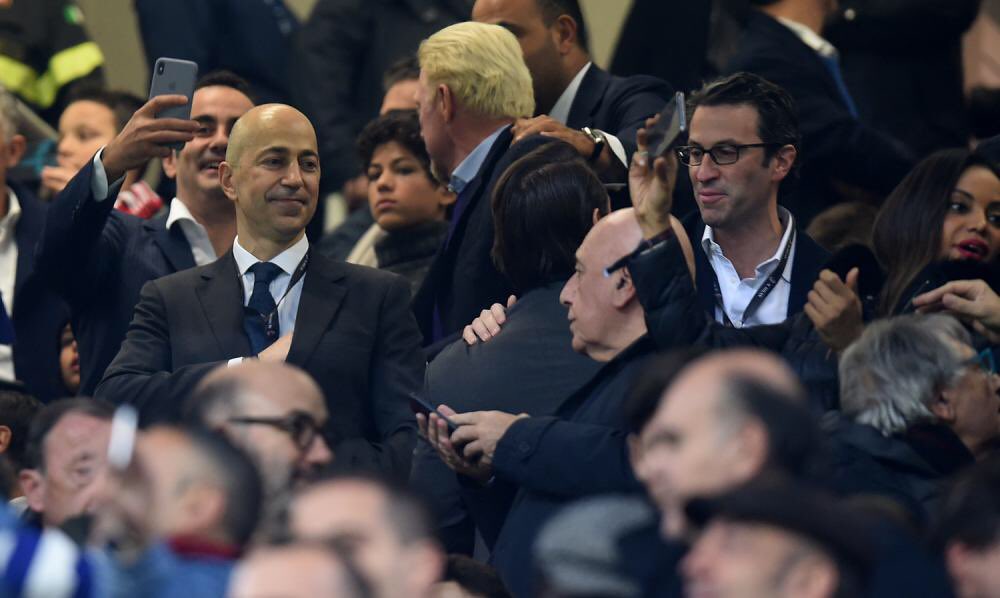 "I'm proud, I feel like a fan, today I really feel like a Milan fan. I have a very strong feeling for this company. It is not a financial challenge, but the challenge of my life. I love football since I was a child. Milan represents something special for me. A unique chance in the world for me. We've been through some tough times, but now we're here. I am proud and I feel privileged.
"Dreams must be accompanied by work. We are an inclusive, progressive club, that's why it was and is important to have the women's team. As well as the work we do in the racism area, this is not just a football club, it is much more."
What is the position on racism?
"We all have prejudice. Nobody is perfect and this problem is found everywhere in football. Football reflects society. But football leads the club."
Women's soccer?
"Here too there was prejudice."
And the stadium project?
"Stadiums are the basis of modern sport. It is a duty to think about the fans of the future, who deserve a club with a modern stadium, with everything they need. We need a stadium that makes us proud. our commitment is to create a stadium for Milan and for the Milan fans."
Will the derby be the Scudetto match?
"We are at the beginning of the journey, not at the end. Our project is long-term, it's not just linked to this season. I have made and will make mistakes, but I promise I will and will do everything for the interests of the club. I arrived here because I have a dream for the club, a football dream, but it will only come true through work."
---
Want more Milan? Check out our podcast and sign up for notifications on our website for the latest Rossoneri updates. Take a look at our shop, and join in the discussion over on the Rossoneri Discord!