As seems to be the case every game, there was no lack of controversy surrounding the refereeing on Monday night, this time with Rosario Abisso at the centre of it.
La Gazzetta dello Sport (via MilanLive) have taken a look at the key incidents in the game during their post-match analyses, starting with the Lykogiannis foul in the area on Ibrahimovic. The push of the Greek full-back is there, the referee's judgment counts on the intensity of the contact and for this reason the VAR would not intervene, even if he had not given a penalty.
In the 82nd minute – when Cagliari asked for a penalty following the contact between Sotti and Brahim Diaz – nothing was given. Abisso was influenced by the fact that the Rossoblu player also used his hands to try get leverage, clinging to the Spaniard's shirt.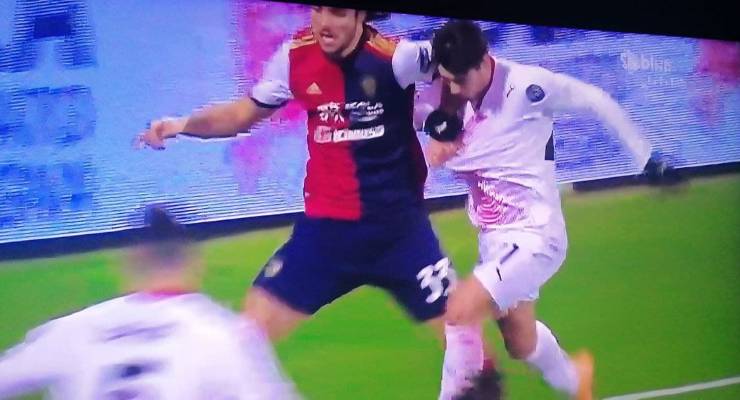 The paper deem the yellow given to Alessio Romagnoli to be excessive. Yes it was correct to call the foul on Joao Pedro, but the booking was too hasty and now captain will have to skip Milan-Atalanta.
Meanwhile, substitute Alexis Saelemaekers got two bookings within nine minutes of coming on and was sent off, with both fouls deemed to be worthy of a yellow card by La Gazzetta.