France will take on Argentina in the World Cup final today and two AC Milan players will start for them, namely Olivier Giroud and Theo Hernandez. It's expected to be a very exciting and close affair. 
Giroud and Hernandez have both been cemented in the starting XI throughout the tournament and Didier Deschamps is pleased with their efforts. As per Gazzetta Dello Sport (see photo below), the two will start later today.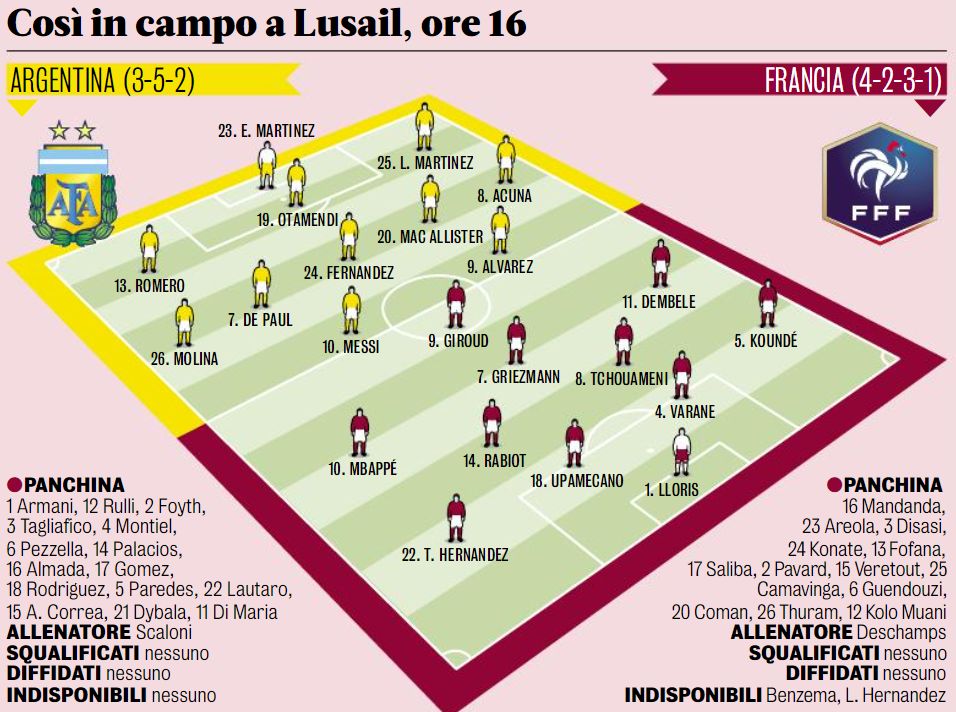 Giroud has struggled with a slight knee issue in the last few days and wasn't tested in the XI during training yesterday. However, he's a warrior and most likely will be on the pitch from the first minute. If not, then Thuram will replace him.
Hernandez, meanwhile, has really been an exclamation mark and fans other than Milan ones are really starting to see his brilliance. Hopefully, he will put in another good shift today along with Giroud.