We saw Zlatan Ibrahimovic and Olivier Giroud on the field together against Spezia once again, and the media continue to peddle the idea of it being a solution going forward.
This morning's edition of La Gazzetta dello Sport takes a look at how Stefano Pioli could get more out of his attack given the struggles of Brahim Diaz and his apparent decision to try and make Ibra-Giroud work on the field at the same time in pressure situations.
The first suggestions is a rather bold 4-2-4 formation with Tonali and Bakayoko as the midfielders (this being for the game against Juventus), Saelemaekers and Leao as the right and left wingers then the Swede and the Frenchman up front as a pairing.
Then the paper takes a look at a conventional 4-2-3-1 with the same midfield and wingers, but this time with Ibrahimovic operations as a playmaker – something Carlo Pellegatti suggested yesterday – and Giroud the No.9.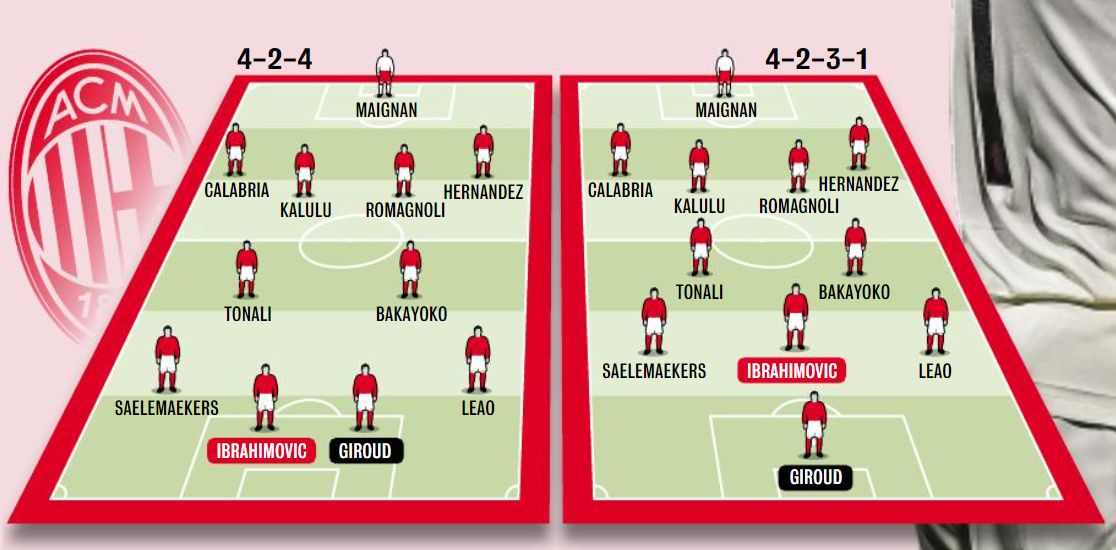 ---
READ MORE: The motivational speech Pioli gave to the Milan squad ahead of Juventus and Inter games