The name of Dusan Vlahovic continues to be insistently linked with AC Milan as they continue their search for a deputy to Zlatan Ibrahimovic for next season.
The 21-year-old now has 21 league goals this season so far and is beginning to attract interest from a lot of top clubs. La Gazzetta dello Sport reports that Fiorentina have asked for €80m to sell him, but they are braced for offers from top clubs with Milan above all interested.
The report analysis how Vlahovic could fit in at Milan, beginning by noting that since the start of 2021 only Robert Lewandowski and Leo Messi have scored more in the 'top five' European leagues with 22, as the Serbian has 17. Vlahovic is the fourth Fiorentina player to score at least 20 goals in a single Serie A season, after Gabriel Batistuta, Kurt Hamrin and Pedro Petrone.
La Gazzetta first of all addresses the issue of whether Vlahovic could be played alongside Ibrahimovic or more as his alternative, and they side with the latter both because of Milan's game system but also because the former Partizan Belgrade star is more of a target man with similar strengths to the Swede. However, they could also work together because Zlatan is now more of an attacking playmaker, who loves to drop deep, but Vlahovic on the other hand is a striker who aims for the goal as soon as the team regains possession of the ball by launching his powerful stride.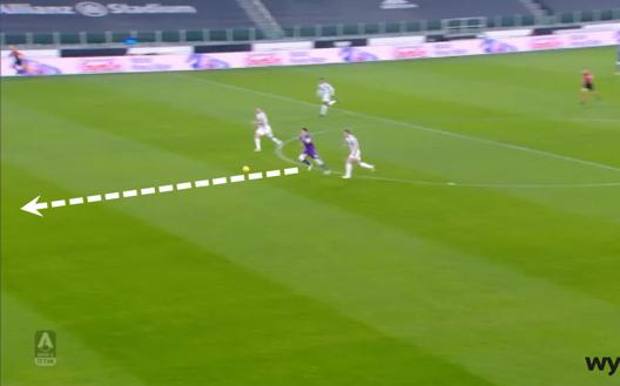 There are some improvements to be made if he is to become a proper target man as he wins just 40% of aerial duels (Zlatan at 59%). Vlahovic, however, has gained a good awareness of the team around him which makes him an excellent link-up forward.
His play in the penalty area is made up of movements and counter-movements that allow him to keep the defender away which means he is a good striker both for playing in open spaces but also in tighter spaces.
At the moment, Vlahovic has tendency to move almost always only towards the left which is his favoured foot, something that tends to make his plays more predictable. However, scoring 21 goals suggests he is still not easy to stop.
Some say that he is a cheaper alternative to Erling Haaland, while some compare him to Gianluca Scamacca. Despite being one year older, the Genoa striker – owned by Sassuolo – is still a more raw player than Vlahovic, also because the Italian has never enjoyed the same confidence and continuity.
Scamacca still focuses a lot on his instincts and on the unpredictability of his shots, which his goal return reflects, but there is nothing wrong with the idea that he is still finding himself as a player. Scamacca would be more of an alter ego of Ibrahimovic, because like Zlatan he has the spark of genius plus the physical and technical strength.
If Milan chose the Italy U21 international it would be a gamble, but they probably wouldn't improve immediately as they would buying Vlahovic.