The 'young' Milan are growing, having gone 23 consecutive games without a loss in all competitions. It's an increasingly young and ambitious Rossoneri side, built with intelligence instead of crazy expenses. 
Zlatan Ibrahimovic is the centre of everything but, as reported by Gazzetta dello Sport (see photo below), around the Swede moves an army of talents that he commands with ease in Serie A and in Europe.
Elliott's work, or rather, the philosophy is beginning to bear fruit. In the last two seasons, nine under 25s have been signed. With the exception of Leao Duarte, who has played little (and never completely convinced), all the others have made great strides.
And the value of the squad, certified by the performances of the individual players, has increased a lot just in the last few months: the eight youngsters have gone from €136m to €227m.
Theo Hernandez was bought for €20m, and today he's worth more than double that. Ismael Bennacer's valuation has stopped at €50m because the release clause in his contract sets the price.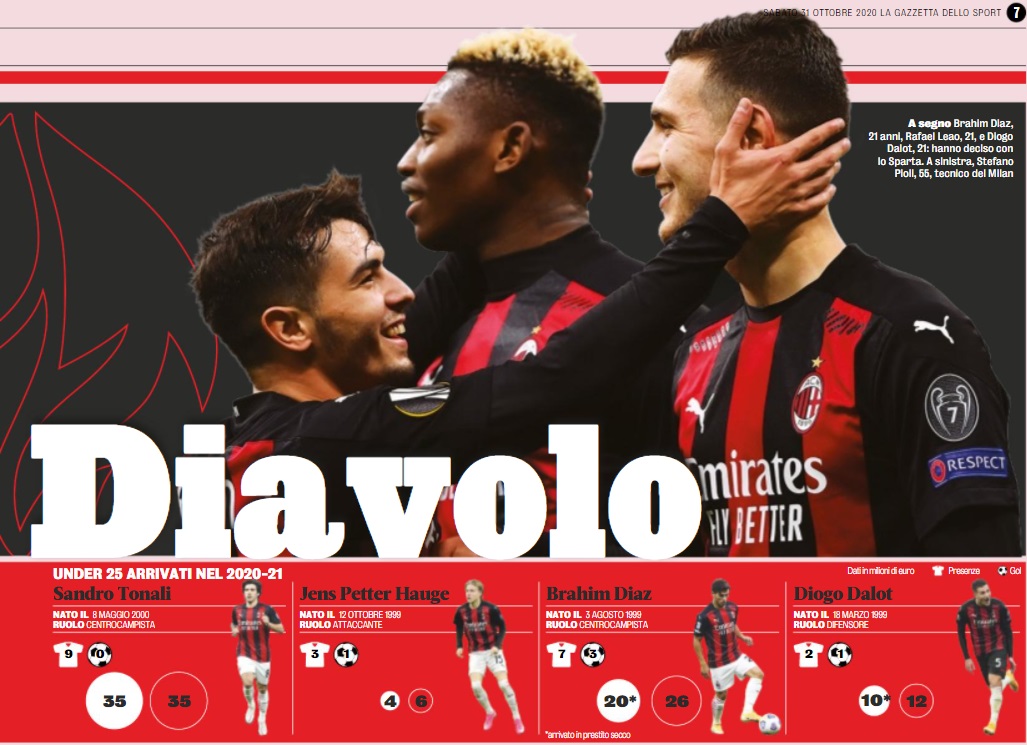 In the coming months, the value of Alexis Saelemaekers could further increase, costing just over €7m and now worth close to €20m. Rafael Leao has gone from €24m to €28m and other players have increased too (see photo).