As Zlatan Ibrahimovic will be out until mid-January, Milan will have to play with Ante Rebic or Rafael Leao in the centre-forward role. Up until this point, Stefano Pioli has insisted to play the Croatian there, but this could change. 
According to today's edition of Gazzetta Dello Sport (see photo below), the starting eleven will be the same as against Genoa, but with two changes. Alexis Saelemaekers will replace Samu Castillejo on the right-wing after doing well off the bench.
Furthermore, Rebic is expected to start on the left-wing instead of up front, leaving that position for Leao instead. The Croatian is clearly more comfortable on the left and fans have been asking for this switch ever since Ibrahimovic got injured.
We should know more from Pioli at his presser this morning, which will start at 11:30, but the initial reports suggest that the switch will indeed happen. Hopefully, one of them will get on the scorehseet.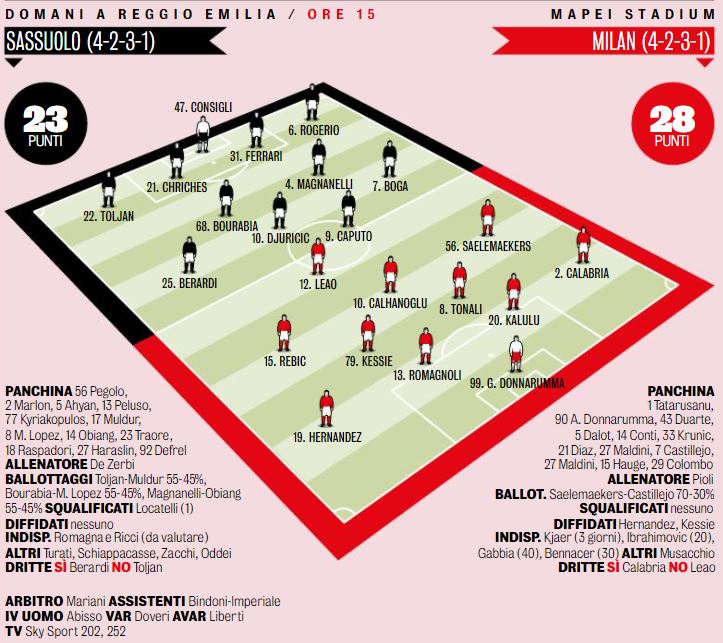 READ MORE: Calabria says recent draws 'can't start causing us doubts' ahead of Sassuolo – video