AC Milan will take on Spezia away from home this afternoon and with four wins in the bag, as well as one draw, they want to continue the unbeaten run. Stefano Pioli has decided what the XI will look like, a report claims. 
Last time out, in the clash against Venezia, the manager made quite a few changes as he played some of the backups from start. Naturally, therefore, there are quite a lot of changes this time out as well; six in total (via Gazzetta Dello Sport).
Fikayo Tomori and Theo Hernandez will play from start at the back after doing well off the bench against Venezia. In midfield, Franck Kessie will partner up with Sandro Tonali again after getting some rest last time out.
The most exciting change will be in the trio, though, as Daniel Maldini will make his first league start for the club. He will be joined by Alexis Saelemaekers and Rafael Leao, while Olivier Giroud will start up front.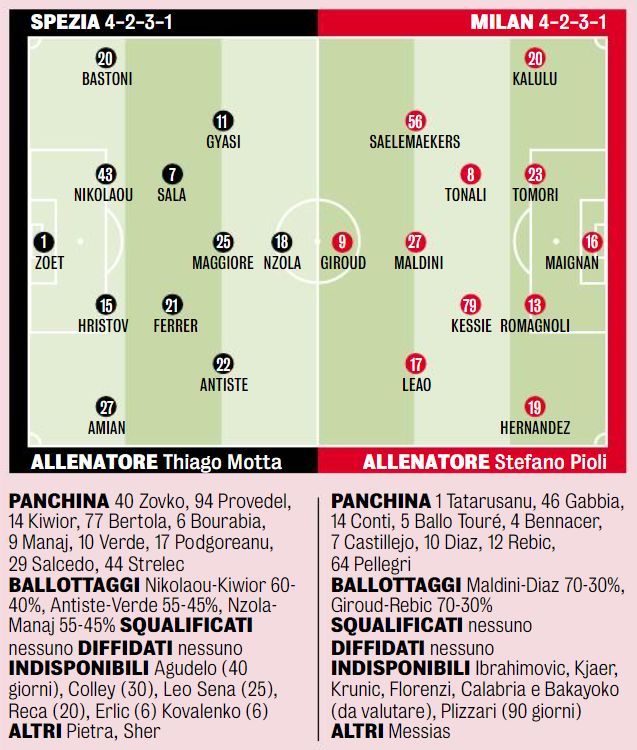 READ MORE: Curva Sud leader responds to Calhanoglu – "It will all be explained to you"