In less than a month it will be four years since Stefano Pioli took charge of AC Milan, and there are only six players that remain from the day he became head coach.
La Gazzetta dello Sport write how a lot has changed since 9 October 2019, when his appointment as the head coach was made official and that certainly applies to the playing squad, of whom only a handful are still here from that day.
Davide Calabria: The full-back has taken the most important step under Pioli as he now wears captain's armband, a highly symbolic thing for a player who came through the youth team as a boyhood fan of the club.
He has also become one of the more flexible tactical assets for Pioli, having been used as a midfielder in the 4-2-3-1 (scoring a wonder goal against Juve scored playing in that role), or as an added midfielder as is happening in this first part of this season.
It is a move that is paying off so far as opposing coaches are struggling to take countermeasures. Calabria has 129 appearances under Pioli, with 6 goals and 12 assists.
Mattia Caldara: There's no point in beating around the bush: Mattia wasn't part of Pioli's and the club's plans. He was a player who could leave, but he didn't find a club and in the end he remained at Milanello.
However, Pioli has just included him in the Champions League squad list where, for example, his newly arrived colleague Marco Pellegrino did not find get a spot (read more about why here).
Throughout the season Caldara may eventually be useful, but he still remains at the back of the hierarchy. When Pioli arrived, he was already injured and then left Milan in January 2020, heading to Atalanta on loan. Appearances under the current boss: zero.
Theo Hernandez: Signed from Real Madrid, Theo was struggling to show his worth under Marco Giampaolo then Pioli came in and helped him become one of the strongest left-backs in the world.
Pioli has left a strong tactical imprint. The French international has been used in central areas as an inverted full-back for some time, often finding himself as a striker or as an added midfielder.
Hernandez has always underlined the importance of the coach in his growth, and he has made 166 appearances under him, with 24 goals and 28 assists.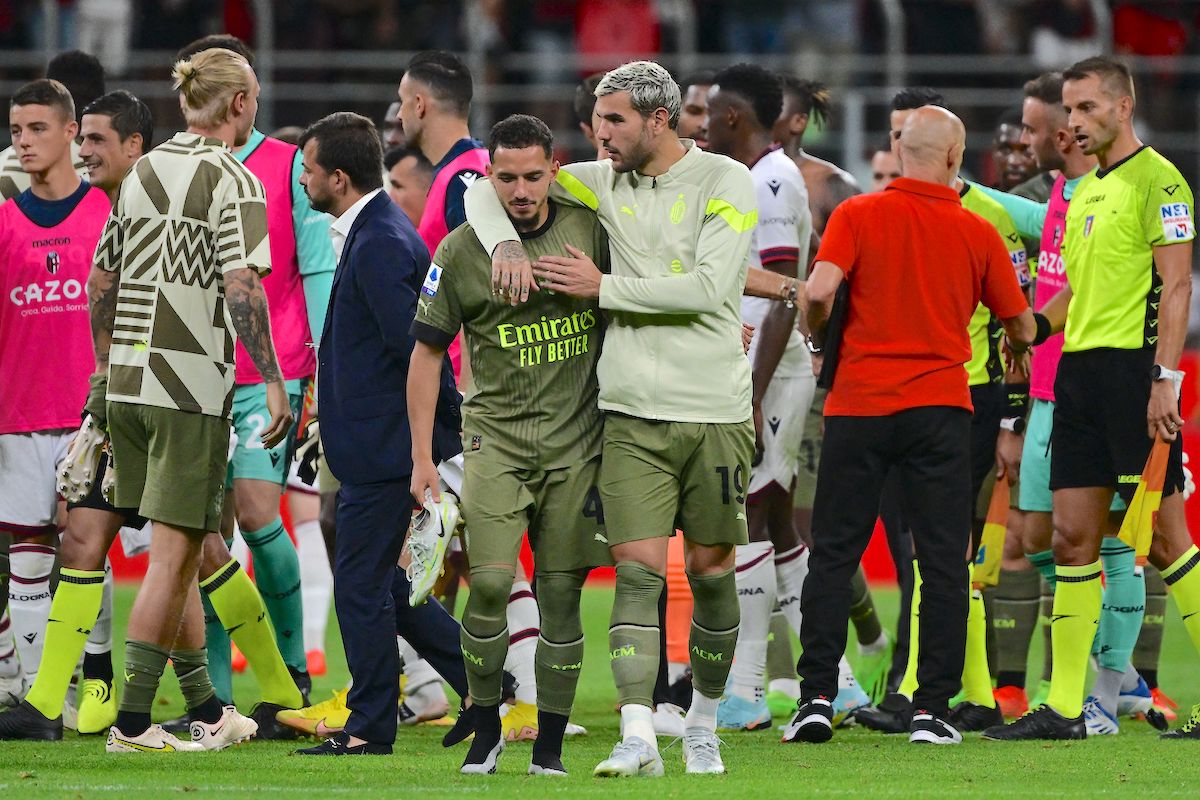 Ismael Bennacer: Pioli shaped him until he became an irreplaceable midfield player. With the head coach Ismael has become quicker and more vertical, he has improved in reading situations and is excellent in both phases.
Now it will be necessary to understand how the situation will evolve when the Algerian returns from the very long stop and Pioli finds a completely new midfielder, polished and decidedly improved. Appearances with Pioli: 141, with 6 goals and 9 assists.
Rade Krunic: Arguably the most fascinating player to study under Pioli's tenure. He defended the Bosnian from the criticism of some of the fans, who do not consider him up to par for the nobility of the club's objectives.
Krunic has been very useful in recent years as the all-rounder of the squad, used practically everywhere: as a winger (right and left), central attacking midfielder, box-to-box midfielder, full-back and now in front of the defence in a midfield three.
From reserve to a starter in the 'new Milan', Krunic stayed despite interest from abroad in the summer and the prospect of a higher salary. With Pioli he has played 127 games, amassing 3 goals and 6 assists.
Rafael Leao: The winger was raised like a son by Pioli, and that's not an exaggeration. He took the rough diamond, worked on him, polished him and put him on display.
Together with the management, he made Leao understand that renewing with Milan would be the best solution for him. He says that Rafa is a regular in his office and the player defined the coach as 'the father who made me become a man'.
With him the coach balanced things perfectly, gradually smoothing out the rough areas of the Portuguese while growing his strengths. Appearances under Pioli: 161, with 43 goals and 37 assists.