Liverpool are finally champions of England again after a 30-year drought, and Jurgen Klopp is being hailed as a messiah quite rightly.
There has been no doubt since December that Liverpool were the champions elect and they ended up being crowned winners with seven games to spare, a record not achieved by any side before.
If you were to ask Liverpool in 2015 whether Liverpool would win a league title in four years time even the most optimistic Reds fans would have taken a long hard thought before delivering their verdict. What changed for Liverpool after losing out on a title race to City in 2014 ? Liverpool fans would say it was the arrival of Jurgen Klopp.
Milan's last major trophy came when they won the Scudetto in 2011 and ever since then the decline has been so steep that we have seen droves of managerial changes and millions being invested in resurrecting the club.
When quizzed about the club's approach by La Gazetta dello Sport, CEO Ivan Gazidis said the following: "Liverpool spent nine years in a situation similar to ours. When Klopp arrived, he said he would make the sceptics believe; no one believed it at the beginning, not even the fans. Today, we can see what Liverpool are. Soon, you will see what Milan are."
So what features can Milan take from Liverpool and apply it on their blueprints? In this article we take a look at the various lessons Milan can inculcate from Liverpool as well as the similarities being brought about with the appointment of Rangnick, starting with a tactical analysis.
Tactical analysis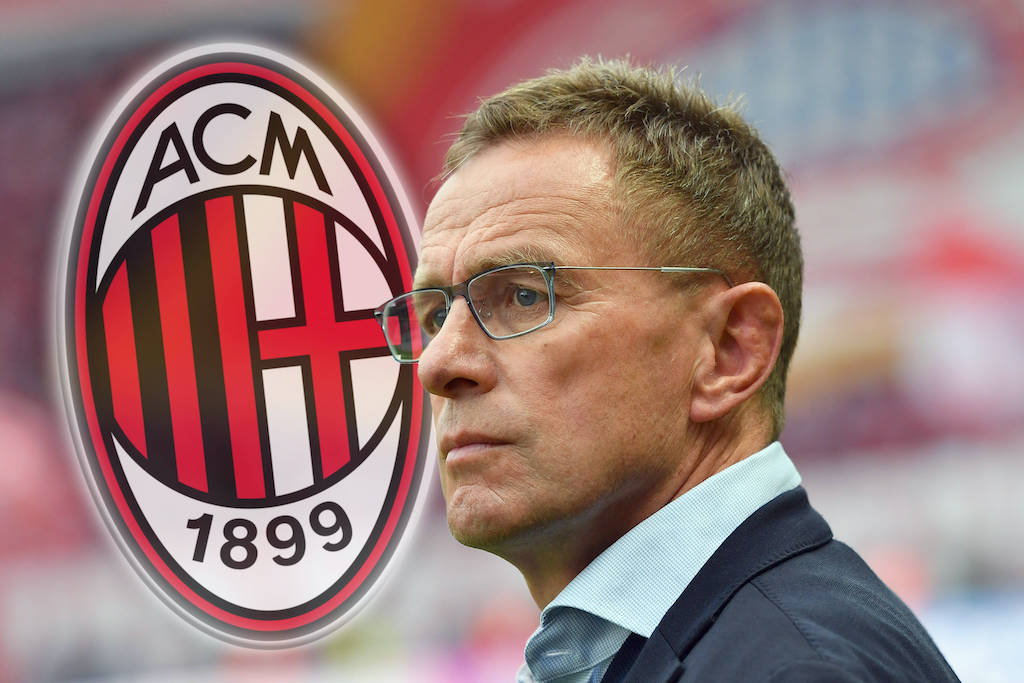 History
In 1983. when legendary coach Valeriy Lobanovskyi and his all-conquering Dynamo Kyiv came to a small town in Germany called Wuttenberg to play a friendly against a local team Viktoria Backnang, their coach was none other than Ralf Rangnick.
He and Helmut Gross were fascinated with zonal marking and ball-oriented defending, both of which were first brought about by teams in the USSR (now Russia) and occasionally came up through Ernst Happel.
So when the ball went out for a throw in during one of Kyiv's practice matches Rangnick stopped to count the number of players per each side, sure that Dynamo Kyiv had inserted an extra man in the middle of the game.
What Rangnick saw was intense pressing, which was then successfully interpreted and applied by Milan's very own Arriggo Sacchi. At a time when Catenaccio was still rife in Italy, Sacchi discovered and applied zonal marking and ball-oriented defending while taking advantage of the offside rule present at the time.
While Gross was the brain behind Gegenpress, Rangnick was the general who introduced change in German football a time when they refused to accept pressing. Now German teams are the harbingers of the press and counter press tactics popularly known as Gegenpress.
Fast forward to 1995, and Mainz appointed a relatively unknown figure called Wolfgang Frank as their coach when they were struggling in the second division.
Frank was another staunch follower of Sacchi's Milan side and he started applying the Italian's philosophy at Mainz. Their centre-back was none other than modern day genius Jurgen Klopp, who would imbibe these tactics and applying with varying degrees at Dortmund and Liverpool.
Gegenpress (defensive transition)
The Gegenpress is all about intense physical pressing when the team loses possession of the ball. When either one of Klopp or Rangnick's team loses the ball they press the opposition player in possession and force him to either concede the ball or make an inaccurate pass forward, which is also a turnover. They also tend to take advantage of the momentary disorganisation while turnover of possession happens.
The idea is that player who has won the ball back might have spent energy in doing so, and his momentary tiredness means he is liable to be forced into a mistake. A mistake could also arise from the time taken to touch the ball and get into control, and once again pressing works in that regard.
Let us look further at the similar facets employed by Rangnick and Klopp.
Triangle pressing
This picture was of a match between Liverpool and Arsenal at Anfield (shirt numbers are not accurate).
In this particular press – which happens on Arsenal's left flank and Liverpool's right flank – you can see how P3 who is in possession of the ball is being pressed by P3 of Liverpool, while P1 and P2 cut off the passing lanes for the Arsenal player. By taking up these formations they form a smart triangle.
In Rangnick's time at Hoffenheim – which was the only time he played a 4-3-3 (he otherwise preferred 4-4-2 or 4-2-2-2) – Rangnick used aggressive play to press the player in the center of the pitch by forcing the opposition to play in the centre, a mechanism we will look in the coming sections.
Horizontal pressing
Klopp has been Guardiola's Kryptonite in the Premier League and the main reason for this is that the German has been flexible with his press and forcing Manchester City out of their comfort zones.
In Liverpool's 4-3 win over city at Anfield and in their subsequent Champions League quarter-final victory, Klopp had his last line of defenders (players 5 through to 8) move horizontally whenever the ball was with the full-backs, while his second line of defence (P9 and P10) moved vertically and cut off all passing lanes for Walker (P1).
This, while he was being pressed by Roberto Firmino (P2 in red) and Sadio Mane (P1 in red) meant Walker had no other option either to go back to Ederson or play a risky long ball towards the centre of midfield to a waiting Raheem Sterling or Kevin de Bruyne, something which could see him concede possession.
If Walker tried to switch play to City's left-back (P4) he would be cut off by Liverpool's P4. If City tried to go through the middle then their midfielders (Emre Can, Alex Oxlade-Chamberlain and James Milner) would form a narrow wall in the center.
In Liverpool's Champions league QF win over city they used this tactic against Aymeric Laporte who was a makeshift left-back and therefore isn't as comfortable on the ball as Benjamin Mendy or a regular full-back.
You can see how Rangnick – albeit using a 3-5-2 formation in his brief time at RB Leipzig – also used the horizontal press Klopp uses at Liverpool.
Pressing triggers
Klopp and Rangnick use certain pressing triggers as they cannot wait – especially against more quality sides – to win the ball back. They deploy certain contextual clues or 'pressing triggers' as they are called in order to force the opponent into making mistakes and winning the ball back.
In the same game Liverpool won 4-3 against Manchester City, they took advantage of Fernandinho who is less technical than De Bruyne and David Silva in the midfield.
In the sequence above you can see how Kyle Walker (P4) – who was played a square pass by P5 – triggered a press. Walker in turn is being pressed by Mane (P11) of Liverpool while Firmino presses P5 to cut off his passing options of Ederson or the centre-back.
Fernandinho then makes himself available, and when he receives the ball he gets pressed up by P6 and loses possession as De Bruyne and David Silva are too advanced to ease Fernandinho off the press.
A similar situation can be seen here with Rangnick's team Hoffenheim. When the opposition played square passes between the centre-back's (P1 and P2), Hoffenheim's forward players press forward and block all passing lanes to the wings.
This forces the centre-backs to pass to the central midfielder in the middle (P8) who in turn is counter-pressed by Hoffenheim players P4 and P5 and a turnover of possession occurs.
Attacking phase
As explained earlier, Gegenpress is taking advantage of momentary disorganisation of the oppositions and finding gaps. Rangnick emphasises it with his 10 second rule, where he believes the best time to score a goal is within 10 seconds of winning the ball back from the opposition.
Overlap
In Liverpool's Champions League semi-final against Barcelona, Klopp had his wide midfielders tuck inside inside and generate a central overload. This made Barcelona players to stay central in order to cover all passing lanes available to the players present in the centre. Klopp then had his full-backs push up the flanks and make overlapping runs, always finding the space.
Ralf Rangnick also uses a similar approach. In his days as Leipzig manager where he used a 4-2-2-2 formation he had his wide midfielders tuck inside and create a hexagon in the centre, again creating an overload. This was exploited by overlapping full-backs.
However in terms of build-up and attacking play there are some significant differences.
While Rangnick prefers a two-striker approach and have his wide midfielders tuck in, Klopp has Firmino play as a false nine. The Brazilian plays in the centre and drops off into midfield allowing Salah and Mane to make deep runs.
Sometimes the former Hoffenheim man even pulls a defender out of position causing momentary gaps in the defence which are exploited by the wingers making runs which are found by midfielders making quick vertical passes.
Klopp also uses horizontal passes in buildup play to spread the play out wide to his advancing full-backs. Rangnick, however, prefers to play narrow and uses quick interplay to advance forward. He believes that horizontal passes are a waste of time in reference to his 10 second rule.
While there are a few differences in their methodology the crux of both their ideologies are essentially all about Gegenpress. While Rangnick was the first advocate of that style, Klopp made it a global phenomenon with his success at Liverpool and Dortmund.
Technology
When Liverpool were in the search for a new manager after sacking Brendan Rodgers due to a dismal run, Liverpool turned to Klopp who was known for his exploits with Borussia Dortmund.
His career had taken a hit though, as in his last season at Dortmund he was fighting relegation in December but salvaged the campaign with a 7th- placed finish.
When the Liverpool board were going through various candidates for the manager spot, research executive Ian Graham put in a case for Klopp. With the use of data science and stats he argued that Klopp's Dortmund the previous season had created far more chances than his opponents but were unlucky not to convert them into goals – which was not a direct consequence of Klopp's efficiencies.
With the help of Ian Graham, Klopp effectively used data science to achieve success with Liverpool and create a system. Often with the Gegenpress when teams press high it is a very risky and aggressive approach which can be exploited by midfielders who have top technical abilities.
Hence, the need for smart pressing which can be helped with data science. With the help of that analysis Klopp and Graham studied the structures of the opposition before games and adjusted their pressing style (as explained in the tactics section).
Rangnick at Leipzig also speaks about the use of modern technologies. In a previous article we explained the SoccerBot360, a system which helps Leipzig to replay whole games in animation mode often helping players revisit certain moments of the game to revise mistakes and correct them.
SoccerBot is also a mini laboratory, collecting data of matches and helping the analysts and coaches at Leipzig to come up with counter-tactics for their opponents.
With Ralf Rangnick almost certain to be the next coach of Milan, it is expected that he will bring data science and modern techniques to the club – an area which is in a huge need of an upgrade
Transfers
Before Klopp's arrival, Liverpool's transfers were a mess. They sold Luis Suarez to Barcelona for €81million and never replaced him.
They invested in players such as controversial striker Mario Balotelli, misfiring Christian Benteke and Benifica's Lazar Markovic. Even under Kenny Dalglish Liverpool signed a few flops in the form of Andy Carroll, Stewart Downing and Charlie Adams.
With Klopp at the helm and Ian Graham supplying him with the mountains of data he collected from over 100,000 players, it was easier for them to whittle down those who would truly fit the philosophy and they have hardly put a foot wrong. Mane, Robertson, Van Djik, Salah have all been crucial parts of the Liverpool team's success in the last two years.
It is no co-incidence that majority of Klopp and Liverpool's purchases are players developed under the watch of Rangnick. Sadio Mane, Firminho, Naby Keita are all players that have been trained under Gegenpress in Red Bull teams or Hoffenheim.
With Milan spending nearly €500million in the last three seasons and still struggling to make it out of the rut they seem to be in, it is about time that somebody who knows business steps in to make smarter purchases.
Finances
While is it difficult for Milan to emulate Liverpool financially given the marketability and massive TV deal of the Premier League, there are a few pointers Milan can take from Liverpool.
One of the main sources of revenue for a club is match day ticket sales and Liverpool under the FSG ownership own 100% of Anfield. In the year 2018-19 Liverpool made €91million from stadium alone. Without rent to be paid to the Council, it is €91m of pure profit for the club. This dwarfs the €34m made by Milan in the same period.
Since Milan don't own their stadium, they pay €15m rent to the Council (not including maintenance costs, which are extra) – something that has proven to be a financial burden for the club. Perhaps this explains clearly as to why both Milan clubs want to move out of San Siro, with an agreement over a new stadium almost reached as per recent reports.
Liverpool bought Philippe Coutinho for €13m in 2013, and he was a central part of Liverpool's title push in the 2013-14 season. Later he became an integral piece of the side around which Klopp built his team, but in 2018 the Brazilian swapped Anfield for the Nou Camp joining Barcelona in a €145m deal.
It represented a capital gain of €132m, and helped the Reds reinvest without being affected by Financial Fair Play. Milan on the other hand have only made €55m profit in the last five years from player sales.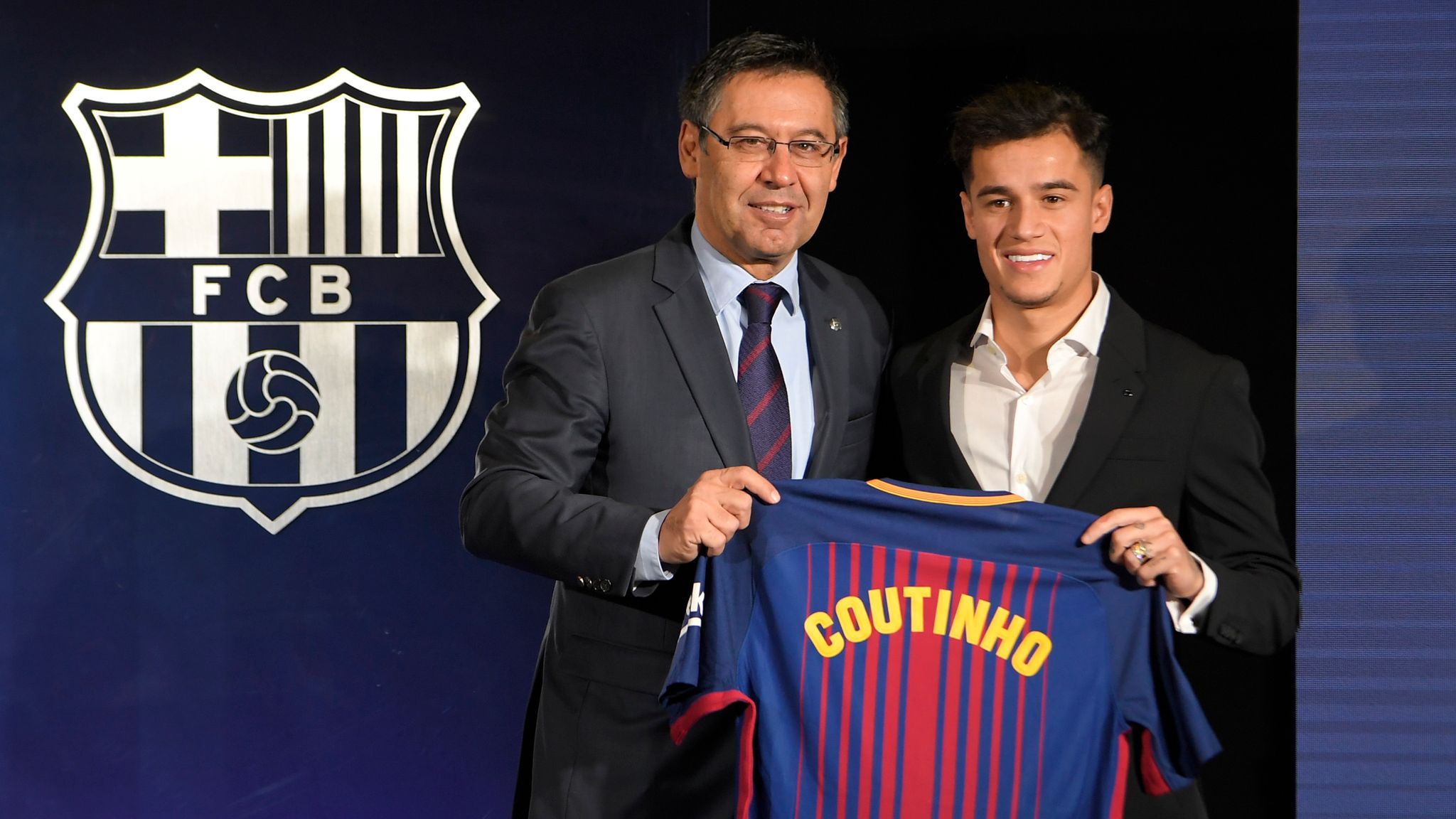 Player sales represent quick way of making gains for clubs and this is something Milan must learn to do in an era where the Rossoneri are no longer benefitting from the financial might of former president Silvio Berlusconi, and of course under the shackles of FFP.
Conclusion
In a bid to recreate the Liverpool model, Milan engaged in month-long negotiations with Ralf Rangnick and seem to have finally got their man.
To revive a fallen giant is no easy task, though given that he is an expert at rebuilding sides it is to be expected that Rangnick would relish the challenge of excelling at the very club his mentor and inspiration Arrigo Sacchi did.
Klopp has shown the way how intelligent investment combined with good man-management can reap rewards. What worked for Klopp was how the Liverpool board placed their faith in him and did not sack him the moment things seem to go bad. A genius like Rangnick deserves the same patience at Milan too.