Andre Silva's first Serie A goal for Milan, scored in the 94th minute, gave the Rossoneri the win against Genoa on Sunday evening. 
The opening stages of the game saw both teams going at it with some fast play, trying to break the deadlock early on. 
However, we had to wait until the 8th minute until the first clear chance arrived, as Bonaventura received the ball on the edge of the box. Unfortunately for Milan, his attempt flew just over the bar. 
Just one minute later, Rodriguez's cross found Kalinic, who took it first time, but Perin made a great stop to deny the Croatian. Then, Genoa picked themselves up and controlled most of the game.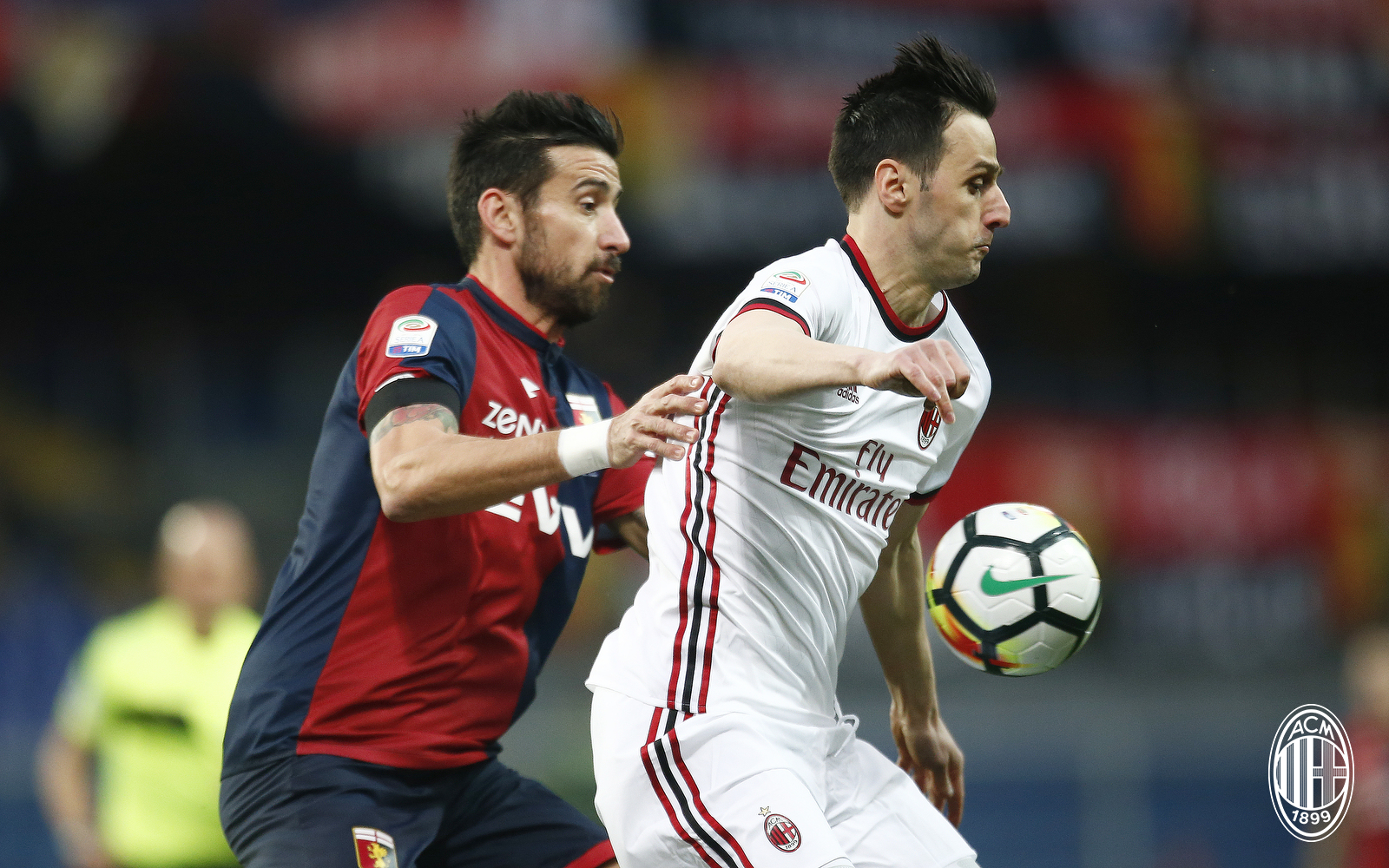 In fact, the hosts got a great chance in the 25th minute as Laxalt's cross nearly found Galabinov, who was a fraction late in the penalty box. 
Four minutes later, Hakan tried his luck from outside the box with a low-driven shot, however, Perin was equal to it. Milan then took over the game after a spell of Genoa dominance. 
In fact, the Rossoneri managed to get the ball in the back of the net, however, Bonaventura's goal was ruled out for offside. Hakan Calhanoglu headed the ball onto the post, and Bonaventura followed up on the rebound. As said, though, the Italian midfielder was in an offside position.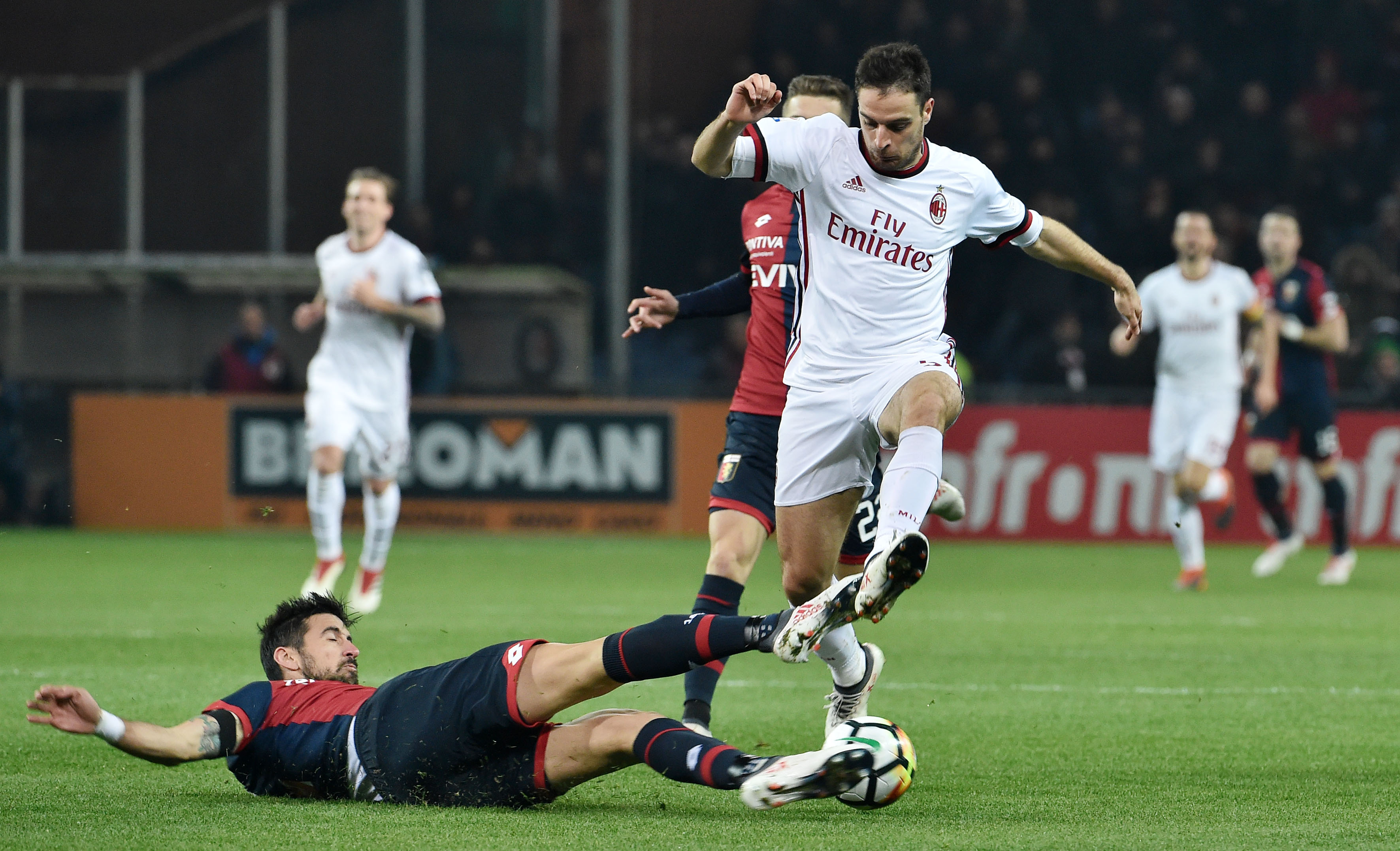 Milan also got the last chance of the first half, as Calhanoglu received the ball on the edge of the box, attempting to score a volley. Unfortunately for Milan, it flew just over the bar. 
The second half offered a much higher tempo than the first, with both teams clearly wanting the three points. 
In the 53rd minute, Genoa's Rigoni scored with a nice header, however, it was ruled out for offside. Just minutes later, Zukanovic missed a great chance as he headed it wide just in front of the goal.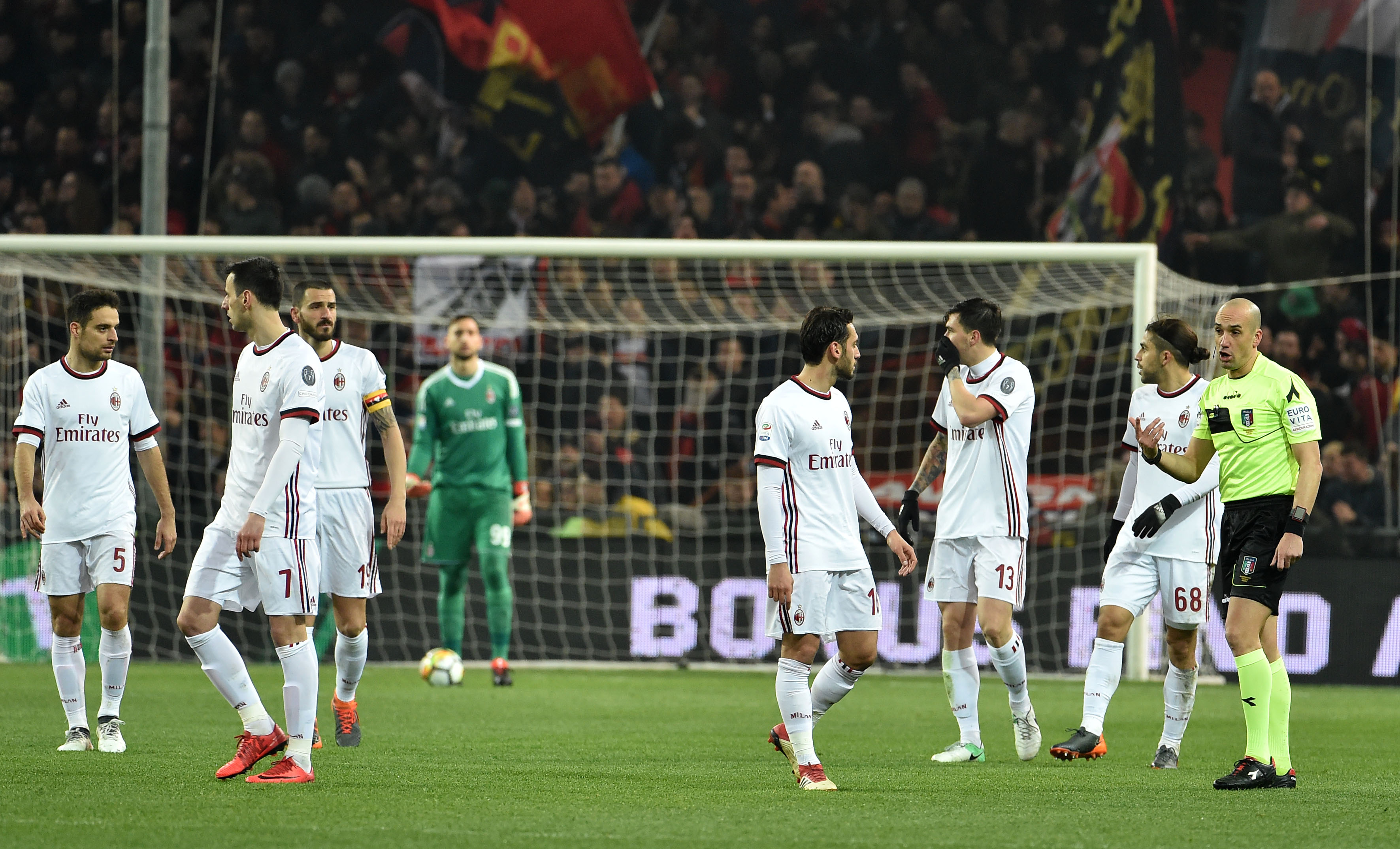 Cutrone then replaced Kalinic, who failed to impress on the night. Just a minute later, Bonaventura created some space for himself and fired a great shot just wide of the post.
In the 68th minute, Andre Silva replaced Calhanoglu.
Suso and Kessie linked up well to create some space for the former who crossed it into the penalty box. However, no one managed to get on the end of it.
In the 80th minute, Calabria replaced Bonaventura. As a result of this, Borini moved to the LM position, while Calabria occupied he right-back position.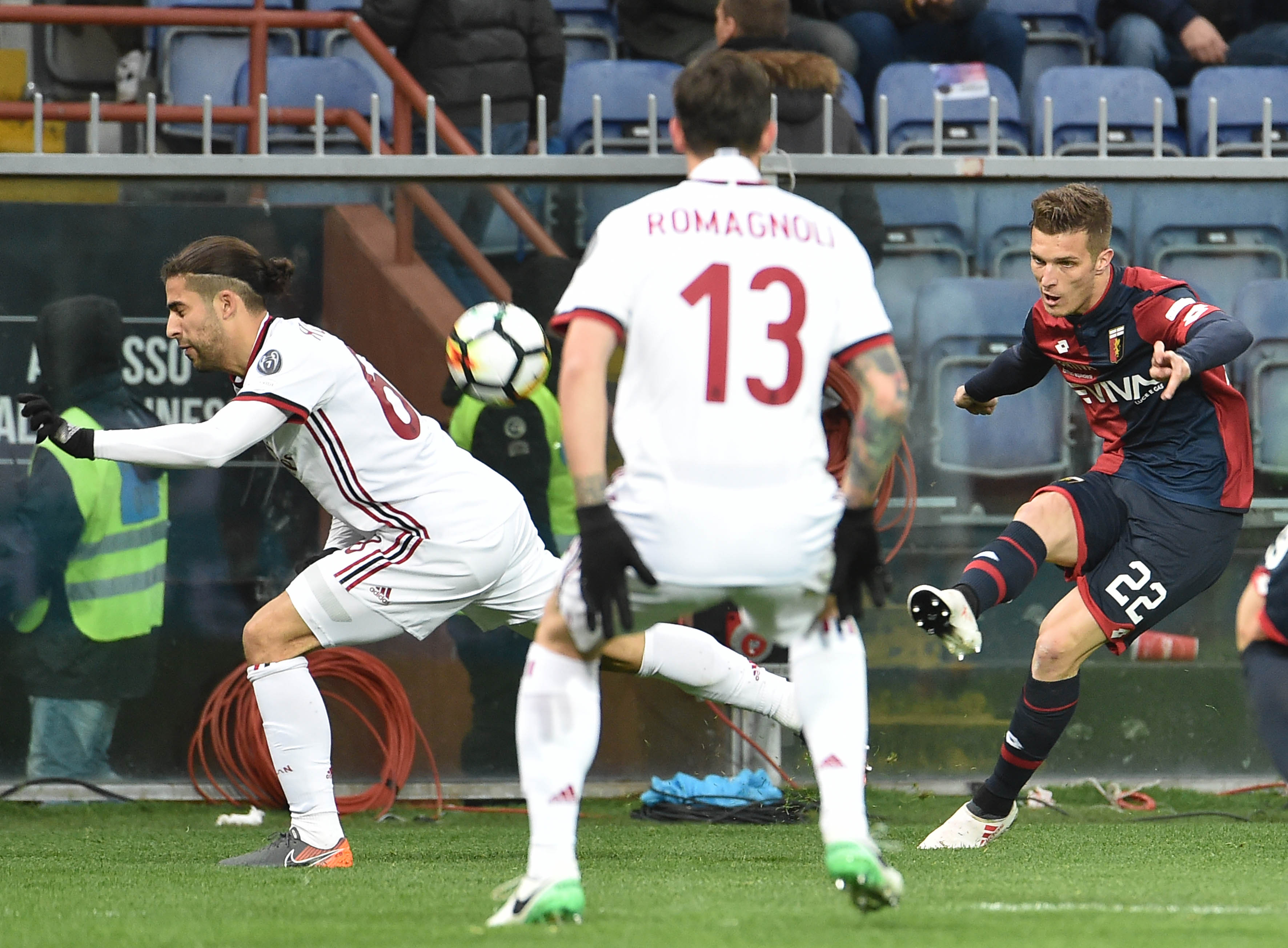 It looked like Milan weren't going to score against a compact Genoa side but in the last seconds of the game, Suso crossed the ball to Andre Silva who scored his first Serie A goal for Milan. 1-0 to Milan, with just seconds left of the four minutes added on.
The referee blew the whistle for full time just after and Gattuso's side claimed three important points.