Starting XI:
Donnarumma (6) – Not a really good game in goal for Gigio, conceding 3 goals against the Rossoblu. Though to be fair, there wasn't much the young goalkeeper could do about any of the goals.
Poli (4.5) – Most had a bad feeling about Poli starting, especially at right back. He's had a bad day at the office. Really a terrible performance overall and missed a goal-scoring opportunity given to him by Bonaventura.
Paletta (6) – Gabriel Paletta had a pretty decent game in defense until seeing red after a horrendous tackle with over 30 minutes left of the match, which made things more difficult and complicated.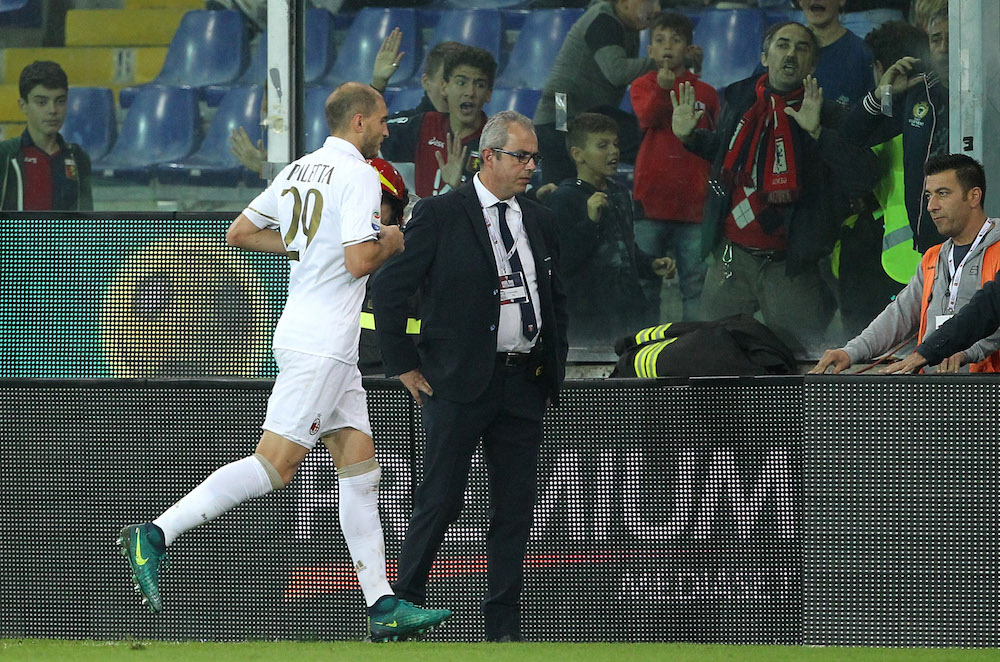 Romagnoli (6.5) – The young centre-back put in a solid performance in defense, coming close to scoring a screamer, but then made an awful mistake which saw Pavoletti get Genoa's third goal of the match.
De Sciglio (7) – Captain for the day, Mattia De Sciglio put in quite a good performance in the left side of the defense. Maybe wearing the captain's armband got him motivated.
Kucka (5) – The own goal pretty much summed up the Slovak's performance. It wasn't really an ideal performance for Juraj against his former club.
Locatelli (6) – A few good passes and pieces of play, as well as defending, but Manuel didn't manage to make much of an impact in this game as he was marked well by the Genoa midfield.
Bonaventura (7.5) – Arguably the best performer for the Rossoneri against Genoa, Giacomo contributed defensively and offensively, working hard to get Milan back in the game.
Honda (4.5) – Lost, slow, and barely active. The Japanese winger (?) was dreadful on the right wing. His decision making was poor and he got it all wrong. Keisuke was also the one who kept Ninkovic onside to score the first goal.
Bacca (5) – Deprived of opportunities, not too good with the ball at his feet either, the Colombian striker didn't seem in the game and was later taken off without making any sort of impact.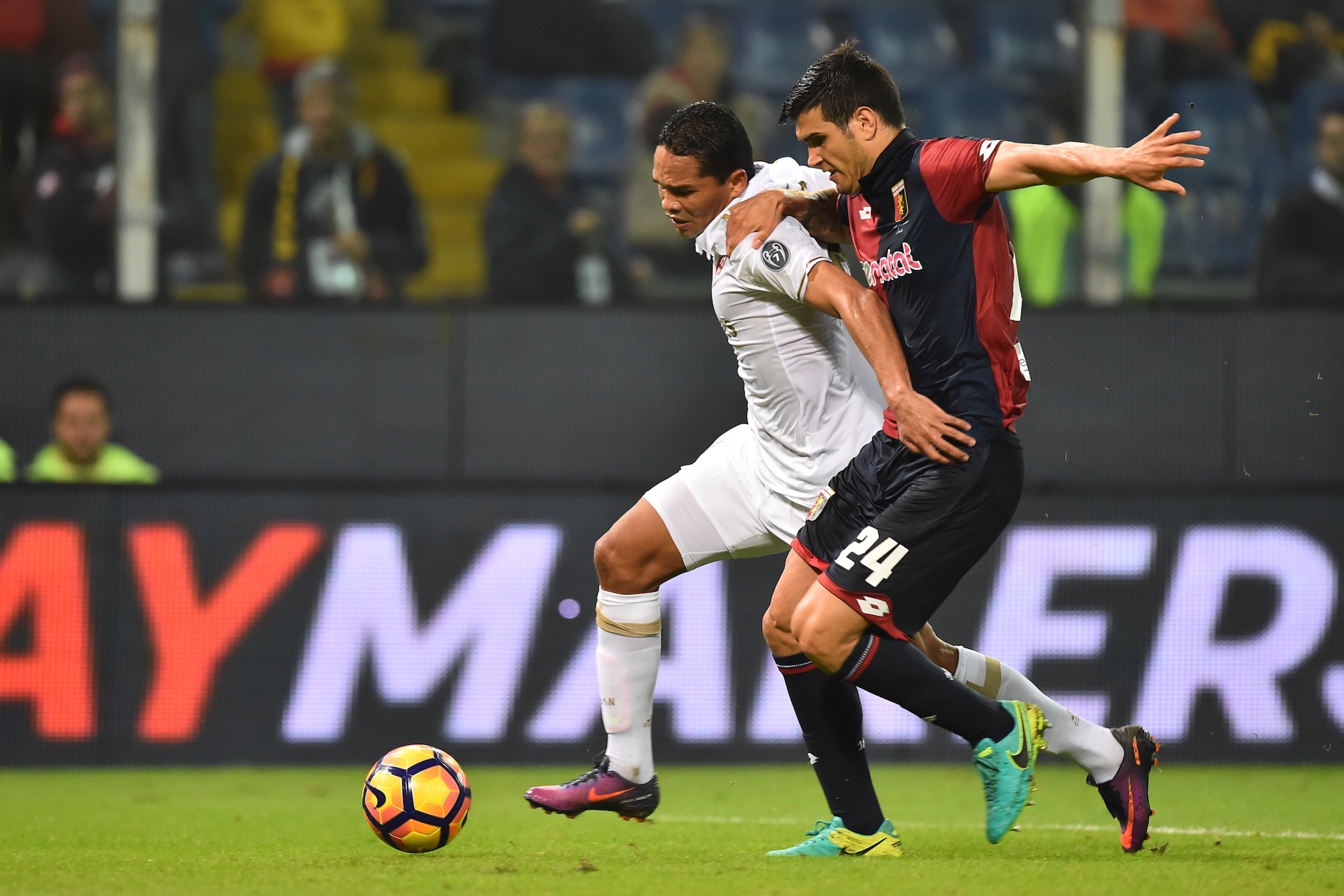 Niang (5.5) – A poor performance by the Frenchman from the beginning until the end. Didn't test the keeper and could barely get past the Rossoblu defense.
Substitutions:
Gomez (5.5) – The Paraguayan defender came on for Carlos Barca after Gabriel Paletta saw red. He didn't really do much, but there were a few good pieces of play and defending.
Luiz Adriano (5) – Despite showing determination, the Brazilian striker didn't make much of an impact on the game and failed to take a chance at goal.
Suso (6) – As soon as he came on, Suso made an impact with some good pieces of play and chance creations. The Spaniard came close to scoring a few times.
The coach:
Montella (5) – Coach Vincenzo got it wrong this time. He wanted to rotate the squad a bit after the Juventus game and it backfired. The Rossoneri came into this match with the wrong mentality. The Italian was forced to make one substitution after Gabriel Paletta was sent off, but why did Bacca go off instead of Honda? And why did Luiz Adriano come on later instead of Lapadula?