Hours ago, AC Milan CEO Marco Fassone met with Donnarumma's agent Mino Raiola. After the meeting Milan called a press conference at Casa Milan. The result was unexpected – Donnarumma will not renew his contract with the club, which, obviously, doesn't sit well with the Rossoneri faithful. 
Milan fans are known for hating Andrea Pirlo, who swapped Milan for Juventus and then talked disrespectfully about the club he called home for so many years in his book. How does Donnarumma's betrayal compare to that of Pirlo?
"I am playing in the team of my heart, whom I've always supported. It cannot get any better. Where do I imagine myself in 20 years? Hopefully, I will be playing in-goal and maybe within ten years wear the captain armband at Milan," Donnarumma told La Stampa on October 20, 2016.
"I cried after the match. However, I can only be happy. This has been a great season for me. I see so many years at Milan. It is true that I am very young, but I want to wear this jersey for at least ten years. For me this is a dream," he said after Milan's loss against Juventus in the away fixture this season.
"The kiss on the badge? This is the shirt I have cheered for since I was a kid. I'm honored to wear it," the Italian international stated on December 24. The day after Milan triumphed over Juventus in the Supercoppa in Doha.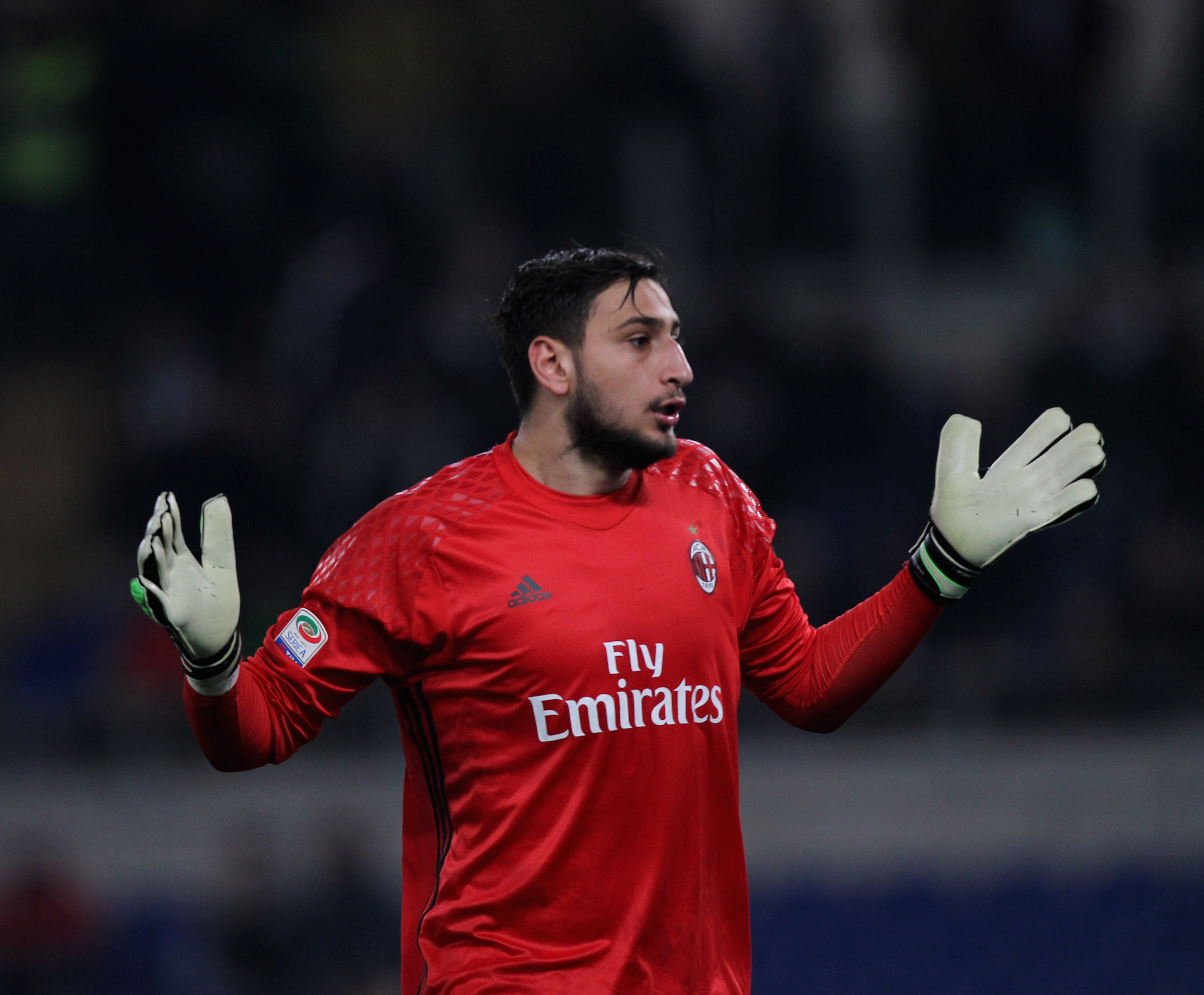 Those words have sparked even more rage into the Milan fans after the announcement was made official today. How can a kid who owes his entire career to Milan even think to betray the club he supposedly loves. On top of that, there was a staggering €5 million per year contract prepared for him. That is 30 times more than his current €160k per year salary. Think about it like this – Donnarumma turned down a deal that would see him make half of what he made last season in just one week. Unbelievable.
Fans all thought that Donnarumma was going to renew, not just because Corriere dello Sport reported that the 18-year-old had agreed a contract extension, but also because of these reassuring words:
"Everybody knows my wish is to stay at Milan. I'm looking for a house in the city"
With those words coming directly from the goalkeeper, Milan fans thought that the renewal of Donnarumma was all but done, but reality was somewhat different.
How many 18 year olds do you know that wouldn't take €5 million a year to play for their boyhood club? The figure offered to Donnarumma is higher than Gianluigi Buffon's salary. But that wasn't good enough for the player, who was heavily influenced by his agent Mino Raiola.
Raiola is one of the smartest men in football, no doubt. However, the Italian super-agent only cares about the money he makes and couldn't care less about his clients. With Donnarumma being such a fragile age, he was the perfect target for Raiola to 'manage'. With potential to be one of the best goalkeepers ever the agent that it would be sure-fire cash into his pocket.
Mino is also the agent of journeyman Zlatan Ibrahimovic. Maybe the Swede would have not played for so many clubs if his agent was not Raiola. Last summer Paul Pogba was sold from Juventus to Manchester United for a record €120 million fee, from which Raiola pocketed €30 million.
Since Marco Fassone and Massimiliano Mirabelli have taken office in Milan, they have done a fantastic job bringing in top class players which Milan have been missing in recent years. Kessie, Rodriguez, Andre Silva and Musacchio. The team was being built for and around you Gigio Donnarumma, as stated by club CEO Marco Fassone today:
"MASSIMILIANO AND I STRONGLY BELIEVED THAT HE [DONNARUMMA] WOULD BE THE GOALKEEPER OF THE NEW-BORN MILAN. THE PLAYER TO BUILD THE TEAM AROUND."
This is just another reason why Milan fans are so upset with Donnarumma, who has betrayed the club that gave him everything. For the senior national team, he is the youngest player to be called up since 1911. Donnarumma is the youngest ever goalkeeper to appear for the national side as well as the youngest goalkeeper to ever start a match.
Curva Sud leader Il Barone spoke of his disgust regarding the teenager:
"What just happened is scandalous. Milan did everything to keep him. In my opinion, we should send him to the stands for one year. What angers me the most is that we made some chants just for him and him only. He kissed the badge under us after Juventus-Milan."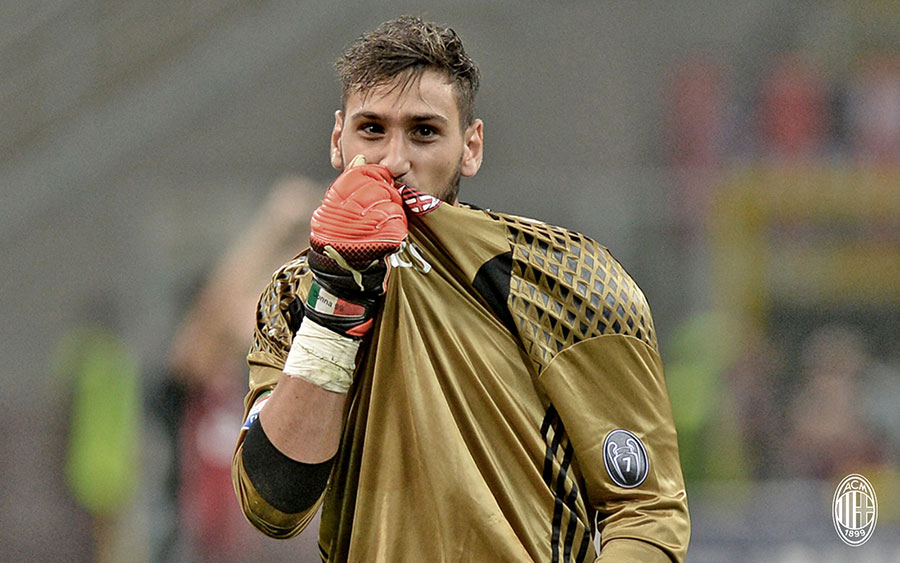 In contrast to what Il Barone said, it wouldn't be smart to keep Donnarumma in the stands. Yes, it would decrease his value and teach Raiola somewhat of a lesson, but on the other hand he would leave as a free agent in 2018.
At the moment, Milan can cash in on the youngster and avoid him causing any locker-room problems. Plus, if he were to show his face at the San Siro after today, Milan fans would be at his throat the entire time.
On the other hand, though, Sky Italia's Luca Marchetti reports that Milan will keep Donnarumma until next June and let him leave after his contract expires.
Yesterday, La Repubblica suggested that if Donnarumma did not renew his contract, Milan would start a war against Raiola, which would prompt that all Rossoneri players who are managed by Mino to leave Milan. Those two players are Ignazio Abate and Giacomo Bonaventura.
Now that it has been made known that Donnarumma will not renew, despite his family's wish to have their son stay in the fashion capital, Milan will need to find a new net minder.
Pepe Reina has already been ruled out, with his agent stating "that there is zero chance of seeing Reina at Milan".
The first choice is reportedly Juventus' goalkeeper Noberto Neto. The Brazilian worked under Montella at Fiorentina, and would cost Milan about €10 million. Mattia Perin from Genoa or Alex Meret from newly-promoted SPAL are options, too.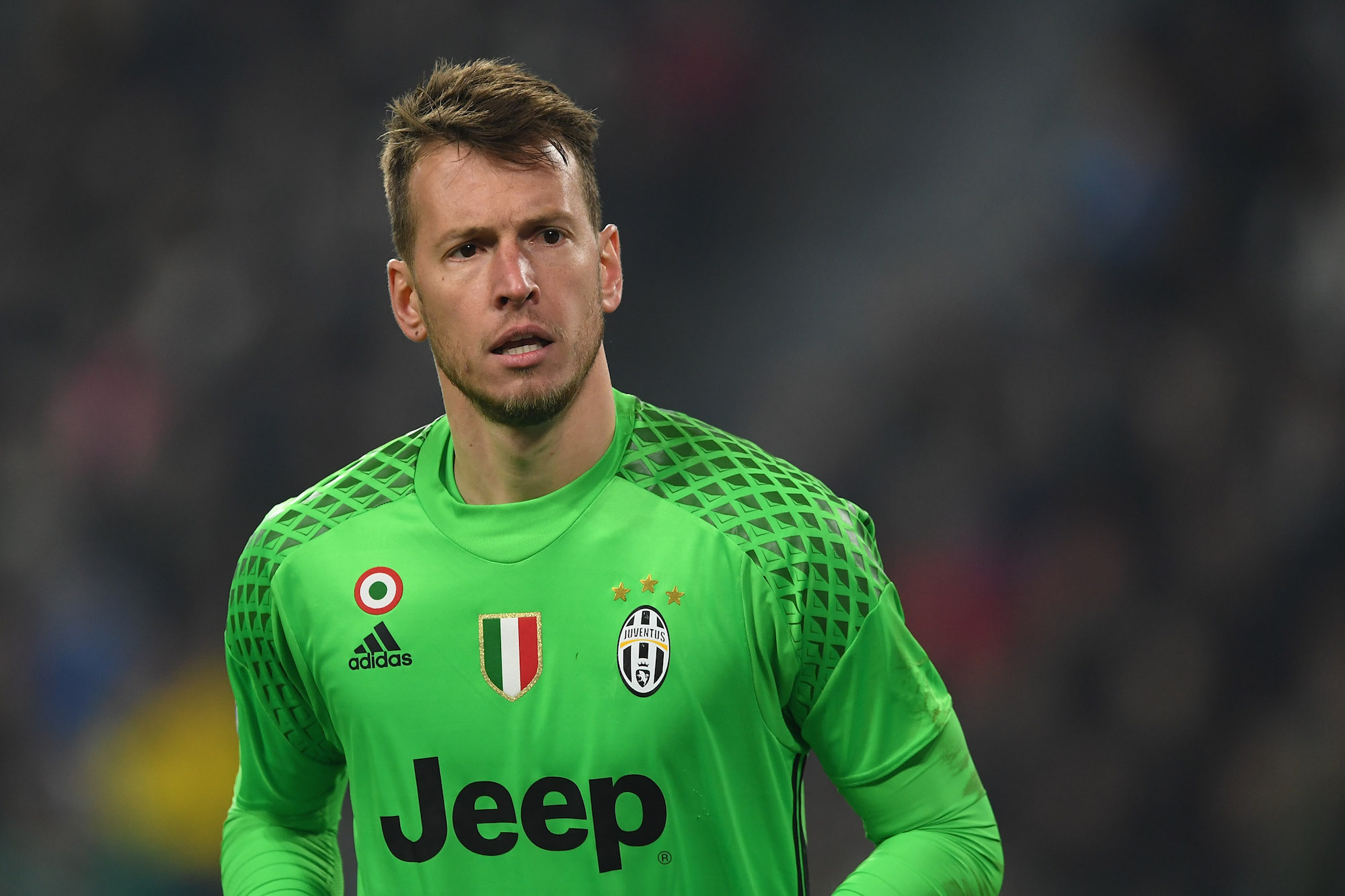 On November 22, 2016, Silvio Berlusconi said this:
"Behind Donnarumma there is another goalkeeper who Is just as good and a year younger."
Those words were about current Italy U20 international Alessandro Plizzarri.
Let us know your thoughts! Should Milan keep or sell Donnarumma instantly? Who should replace him?