Gigio Donnarumma is the man of the hours as his contract with Milan will expire at the end of the season. And with just one game to go, there is still no agreement in sight, which is worrying for the Rossoneri. 
Paolo Maldini and Ricky Massara have been dealing with the No.99's agent, Mino Raiola, for quite some time now but it's not easy to negotiate with the Dutch-Italian. Among other things, he has asked for a €20m commission.
This was highlighted on the front page of Gazzetta Dello Sport this morning, as they wrote: "Gigio, what a deal (for Mino)". It would be a good deal for the player as well, of course, but the amount Raiola could get is obscene.
"Tomorrow is the last match with Milan before the contract expires. Donnarumma wants to stay but there are obstacles. And at stake there is a maxi commission of 20 million for agent Raiola," the newspaper concluded.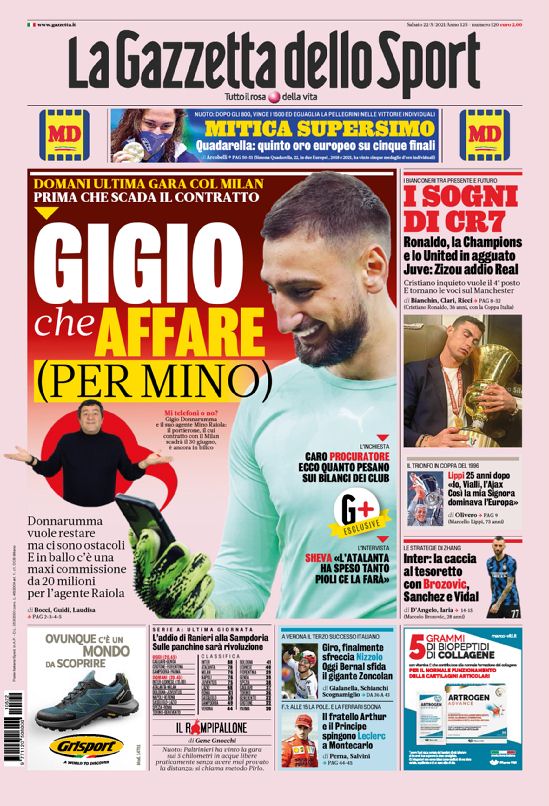 READ MORE: What Milan need against Atalanta to secure Champions League qualification